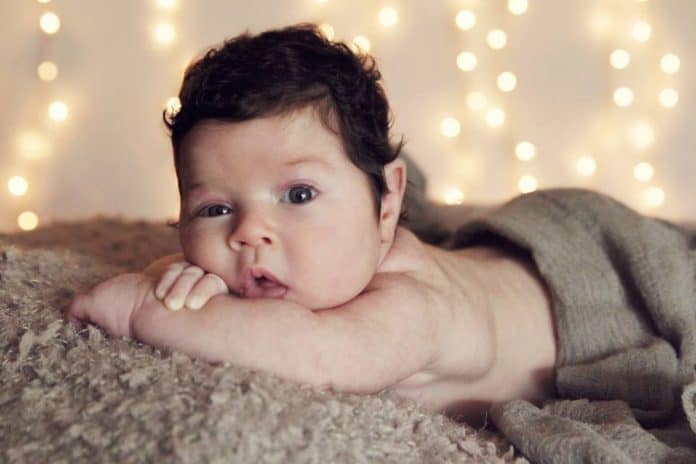 Holton's Story
In December of 2014, what started as an average day took a dire turn when tragedy struck for the Weingrads. Eric and his wife Angela received a horrific phone call that their 11-week-old son was being rushed in an ambulance to the emergency room. Their infant son Holton, who was supposed to be in the nanny's care, had stopped breathing and had a cracked skull. That day, Holton suffered from both a traumatic and an anoxic brain injury. Months later an MRI showed that Holton's brain had shrunk to a third of its normal size due to the lack of oxygen to his newly forming brain. Angela and Eric, along with Holt's big sister Stella, had no idea how much their lives were about to change.
Eric decided to make a Facebook page in order to inform friends and family of Holt's daily updates. His posts were very raw and honest, showing frustration as they struggled to find answers for their son. Although faced with what seems to be endless challenges with Holt's care, they remain strong and hopeful.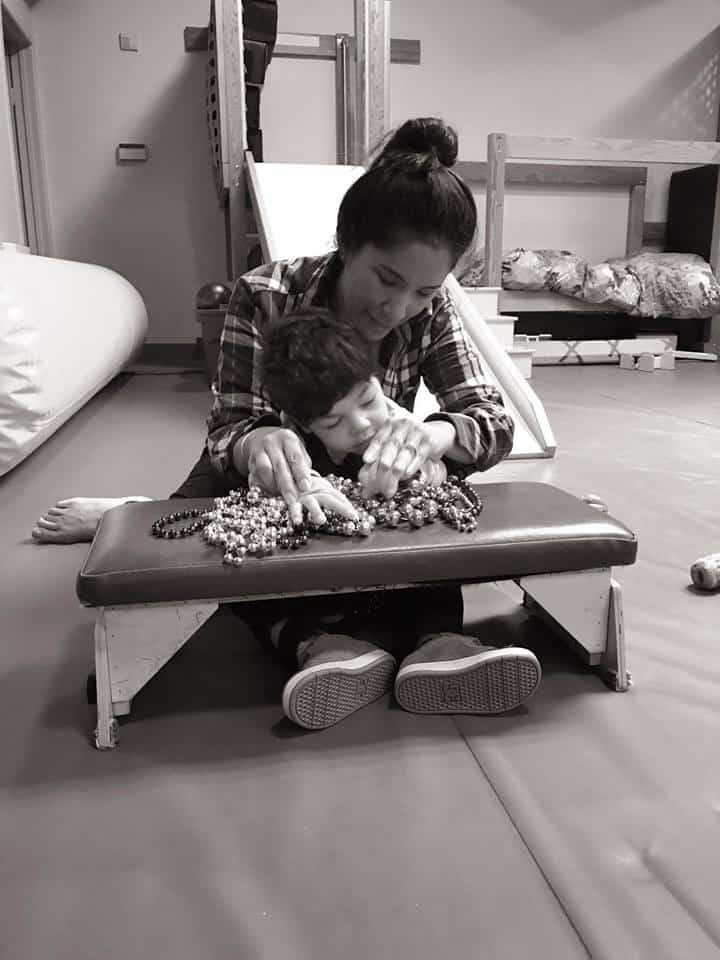 Because of this tragic accident, Holt will need constant medically necessary care for the rest of his life. No day for the Weingrads is what would be described as "typical." Now closing in on three years old, Holt has been diagnosed as a spastic quadriplegic with cerebral palsy.
Basically, he cannot move with purpose and due to his brain damage also lacks vision, so his family, along with a nurse that works with him on weekdays, must do everything. Holton takes numerous anti-seizure and gastro medicines, as well as inhalers to help with his breathing, and muscle relaxers due to constant spasms in his arms and legs. He eats the majority of his food through a g-tube placed in his belly, but can eat about 4 to 8 ounces orally each day. Holt's week is filled with a litany of therapies like  physical, vision, occupational, infant stimulation, aquatic, and speech.
The Birth of the Foundation
The Weingrads noticed that Holt's Facebook page began to draw attention, and other families whose child suffered from a post-birth traumatic brain injury, or TBI, began to reach out for advice. With their solid support system of family, friends, good jobs & insurance, Eric and Angela realized that they had something to offer others. So, exactly one year after the injury, the couple founded the nonprofit charity Holton's Heroes, while in the thick of helping their own son recover. Eric's goals for the charity were straightforward: "We'll be very transparent. This is what families are asking for. This is where it lacks in the system." What had started out as wanting to help people here and there turned into a full-time—and very fulfilling—business.
Holton's Heroes was founded to help children and families after a child (aged 0-18 years) suffers from a post-birth pediatric brain injury.  As part of the program, families can apply to be one of "Holton's Heroes" by simply visiting the charity's site and filling out the straightforward online application. Within the past year, the foundation has received numerous applications, and so far they have helped as many children as their funding will allow. After a completed application is received, the team behind Holton's Heroes creates a personalized plan to help based on the family's situation. Many insurance plans—even the best ones—will not cover the basic costs of common therapy devices that these fragile children need. At its core, Holton's Heroes helps provide safe therapy devices or activities for the injured child and their loved ones. They have donated items such as ramps, specialized chairs, custom harnesses, and standers, as well as support and guidance for these families who may be overwhelmed.
Tessa Taylor – One of Holton's Heroes
Young Tessa, age three, is not only a great example of how amazing Holton's Heroes is as an organization, but proof of how far they will go to help a child in need. As an infant, Tessa suffered from extreme brain trauma, and was lucky to survive. Tessa receives many of her therapy sessions at home, so Jan, her mother, wanted to go the extra mile to help accommodate this.
Jan reached out to Holton's Heroes for help to provide a therapy track and harness system inside her home. This was something that Holton's Heroes had never done before, and was far from a simple task as these systems were mainly set up in commercial settings. Many contractors turned them down due to the difficulty of the job. Thankfully, Robert Walker of Bear Valley Builders stepped up to the plate and helped the family out. Walker used his expertise in making garage doors to help build a custom track system along the ceiling in which the harness would hang from.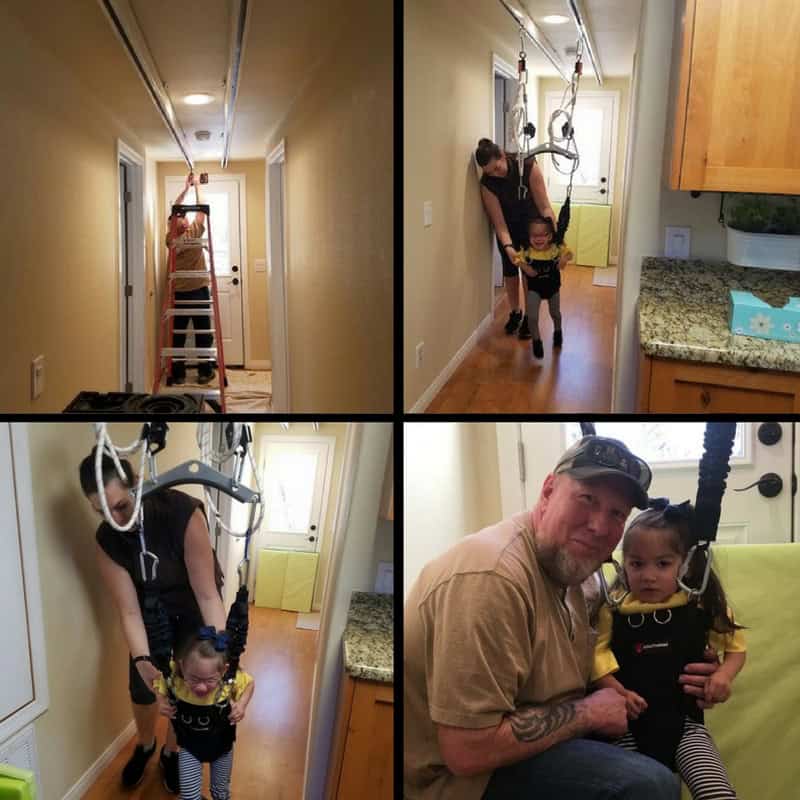 With the help of her mother Jan, Tessa can now use her harness to walk up and down her hallway! Tessa would watch other children running and playing tag, and she's now one step closer to doing this, thanks to Holton's Heroes. It's truly amazing what this organization can provide.
How You Can Help
Along with helping families whenever possible, Holton's Heroes throws two fundraising programs each year. This past November they put on a benefit concert in Los Angeles, California with the Mowgli's and Chris Vos of The Record Company, which raised over $20,000 for the foundation. The next event coming up is a themed-charity walk called "Light Up the Night for Pediatric Brain Injuries" on August 26, 2017 at 6pm in Ventnor City, New Jersey. This will be their 2nd annual walk, as last year's walk raised over $10,000—which they hope to top this year!
For those wanting to donate to Holton's Heroes, there are a few different ways. You may donate directly on their website, purchase a ticket to the charity walk, or you can buy some of the Holton's Heroes merchandise, from t-shirts to their plush elephant mascot.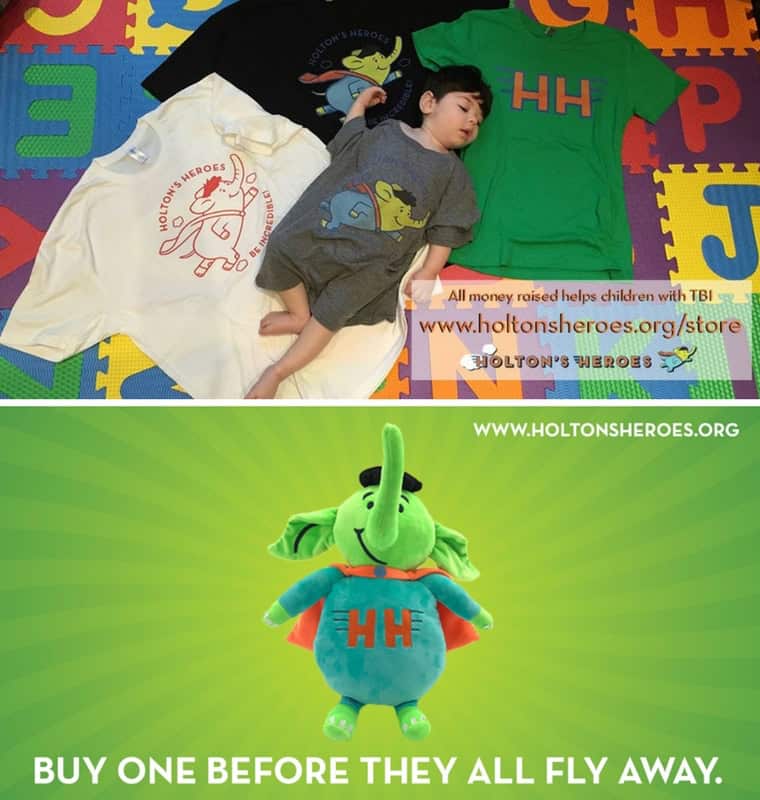 One Amazing Team
This all seems like heavy load for one couple to take on right? Well, while Eric does a lot of the daily upkeep on the website and social media page for the foundation, it takes an entire team of caring and devoted volunteers to run Holton's Heroes. Not only is there a  pediatric neurologist from the Children's Hospital of Los Angeles on the board, the rest of this exceptional team is made up of music promoters, child educators,  advertising and TV executives, and incredible parents. As Eric states, "It's not a one man band."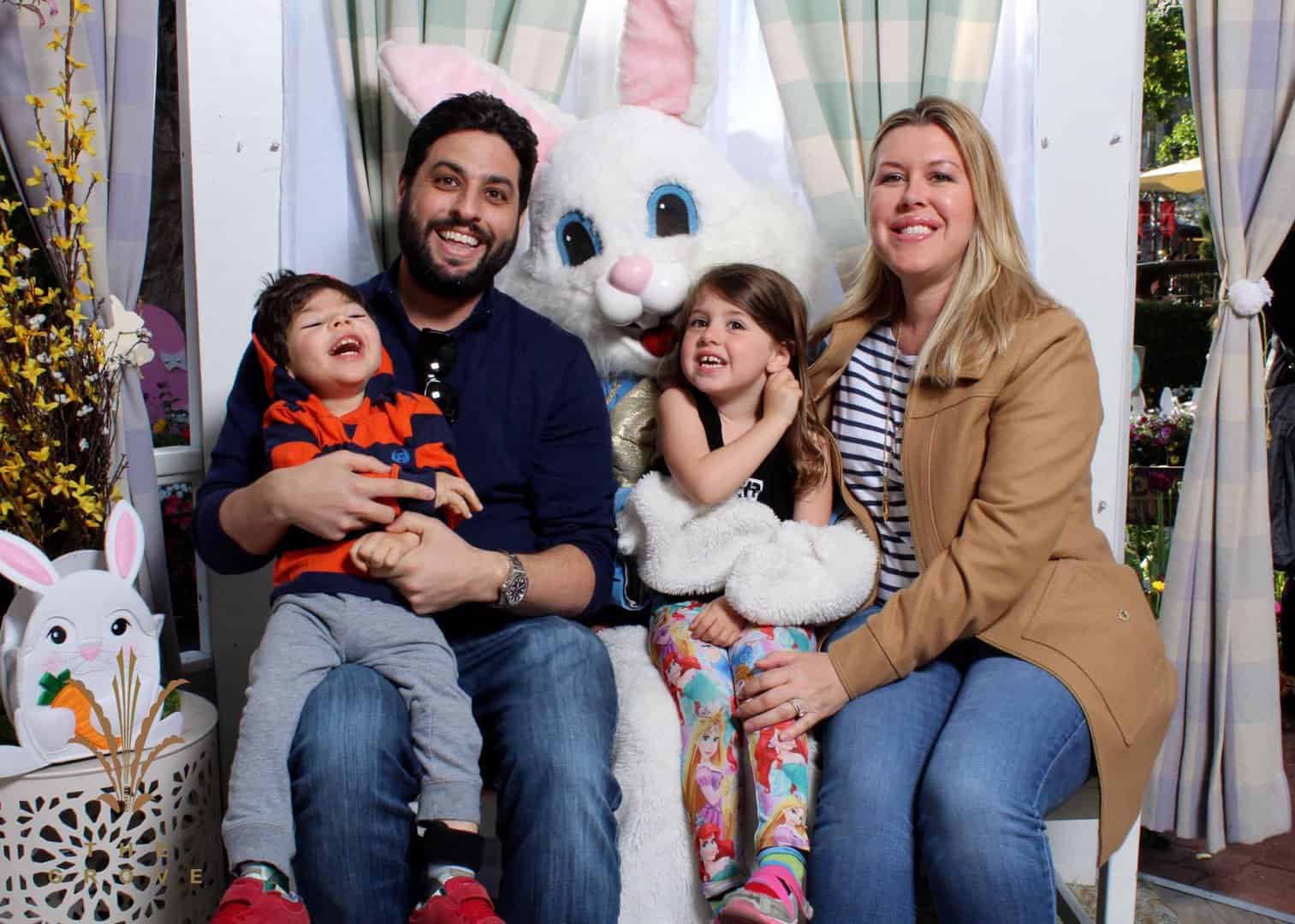 All in all, The Weingrads feel honored to have touched so many lives and to have inspired so many people. Even though they provide resources for as many people as they can, every family's circumstances are unique and one brain injury will never exactly mimic another. Holton's Heroes has helped bring awareness to a bigger issue at hand: pediatric brain injuries are not discussed as much as they should. TBIs are a top killer of children in the United States alone, and organizations like Holton's Heroes are helping to shed light on these life-altering injuries. We can't wait to see the positive impact that Holton's Heroes makes in the many years to come!