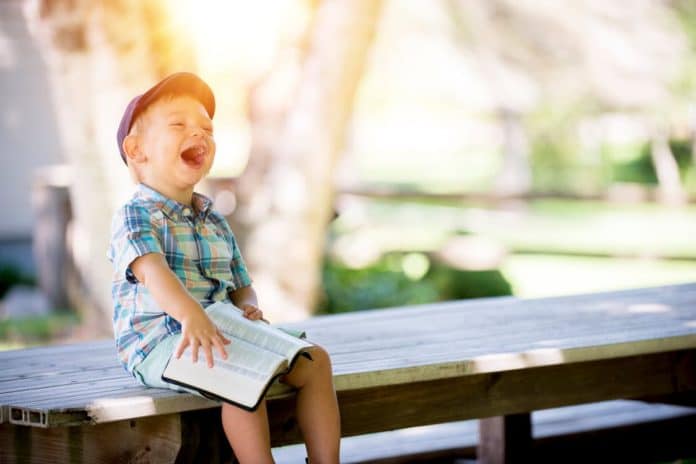 We are a professional blog site that may receive compensation or free samples from the companies whose products and topics we write about. We are independently owned, and the opinions expressed here are of the writer. To read the full disclosure click here.
________________________________________________________________________
Summer vacation is filled with sunny days, ice cream, and poolside fun, but that doesn't mean learning has to stop when school ends. It's a challenge for parents to keep their children busy and also mentally active during the long summer days. Here are 5 ways to keep students engaged over the summer so they can head back to school prepared.
Make the most out of screen time:
Kids' eyes are drawn to screens. If there is a TV, phone, or tablet in sight chances are your child is reaching for or already staring at it. Experts recommend limited screen time, so it is important to make sure the time they do spend in front of a screen is educational. Luckily, we have awesome resources like Common Sense Media to help us out! This website provides a list of educational TV shows curated by age so your children can still learn while watching TV. With DVR apps, like Prism TV, you can even access these shows on the go, while you're in the car, or even at another child's ballet practice.
Transform dinner:
Bringing family bonding into the kitchen this summer is a great way to teach healthy eating habits while stimulating your child's brain. Cooking creates a unique opportunity for your child to experiment with different textures, smells, and tastes. You'd be surprised at how much math and reading can be involved in recipes. Teaching your children fractions is much easier in the kitchen. Involving kids in the planning and cooking process might help win over the picky eaters as well.
Youtube is an excellent resource for kid-friendly content. These videos teach new recipes and techniques for you and your child to follow along with. CharlisCraftyKitchen is a great place to start with easy-to-follow recipes, and she started the channel when she was only 6!
Vacation with a purpose:
Getting your kids involved in planning your vacation can really jump start the fun and learning before you even leave the house. Turn the planning into a family activity to get your kids' wheels turning. This way, they will become more invested in the trip overall. You can even involve older children in the budgeting process, from calculating how many gallons of gas it will take to the cost snacks for the trip.
Another fun way to make travel exciting is to Geocache while camping and exploring. Geocaching is an activity where you use a hand-held GPS (your smartphone totally works!) to find treasures left behind by other geocachers, and leave your own. It is a fun activity for the whole family and will help get you out adventuring. Here is a guide to get you started.
Books galore:
Reading over the summer can sometimes feel like an extension of homework for kids, but it doesn't have to! You can sign up for fun and educational curated books sent right to your door. You can also see what fun reading challenges your local library puts together. Encourage your children to pick up their favorite books, but also make sure to introduce new types of reading material. Don't shy away from comic books, magazines, joke books, or even something common like restaurant menus. You can find new and fun ways for your kids to practice their reading skills beyond traditional books. Audiobooks are also a good resource to introduce your children to books above their reading level, and can actually help boost comprehension skills.
[UPDATE: You can now turn custom artwork into a one-of-a-kind plush! Make your own stuffed animal by clicking here to get started!!]
Family game night:
Playing games with the entire family is a great way to strengthen relationships while helping kids learn. Choose games that help your children utilize their reading, writing, and counting skills. Strategy games will help with critical thinking and problem-solving skills. A simple game of charades can help with their communication and teamwork abilities. Family games that even younger children will love are Monopoly Jr. and Jenga, while older kids might enjoy Scrabble Jr. or Cranium.
Look for games that stimulate more than one area of the brain and have an educational component. Your kids will never know they are doing more than just having fun.
It can be a challenge to play teacher and parent of your child's summer break, but these simple ways to keep students engaged over the summer will help all season long. Not only will these activities keep your kids entertained while still learning, but they will bring the entire family closer together too.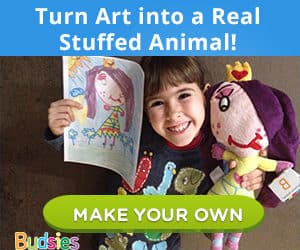 Summer is the perfect time to create your own Budsies, custom stuffed animal! It's easy – upload your child's drawing, doodle, or craft and Budsies brings it to life!