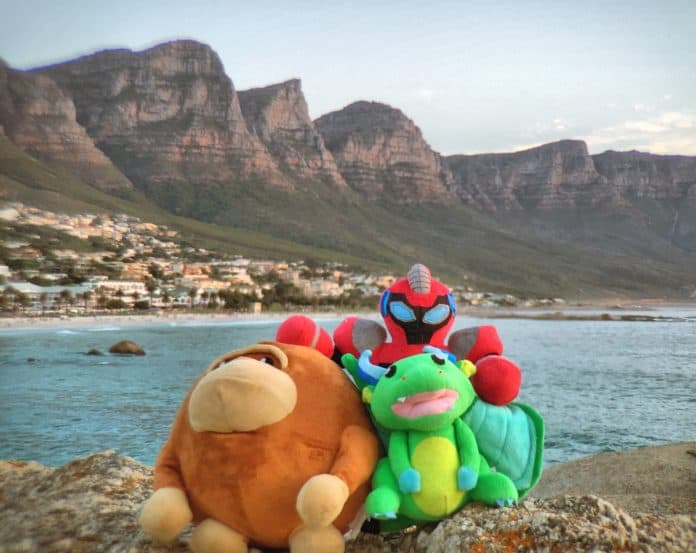 One of my favorite things about working for Budsies is getting to help bring so many original characters to life. There is just something about seeing someone hold their 3D plush character instead of just seeing it on a piece of paper. For a group of filmmakers from Michigan, bringing their mascots to life was only the beginning. I had a chance to chat with Tomasz Drezek, one of the founding members of a film production studio, and learned a bit at how their Budsies helped to inspire them and their films.
How it all began:
This story begins with three friends: Tomasz Drezek, Chandler Macocha, and J.J. Pardo. Tom and J.J. originally met in a film class. Despite having bonded over their love of similar movies, they lost contact after the class ended. By lucky happenstance, the two friends were reunited after J.J. wandered into the electronics store that Tom worked in. J.J. had been working on James Franco and Zach Braff's movie, "The Color of Time", and they started talking about making their own movie together. Little did they know, this moment would lead to the creation of Banana-Dragon Productions!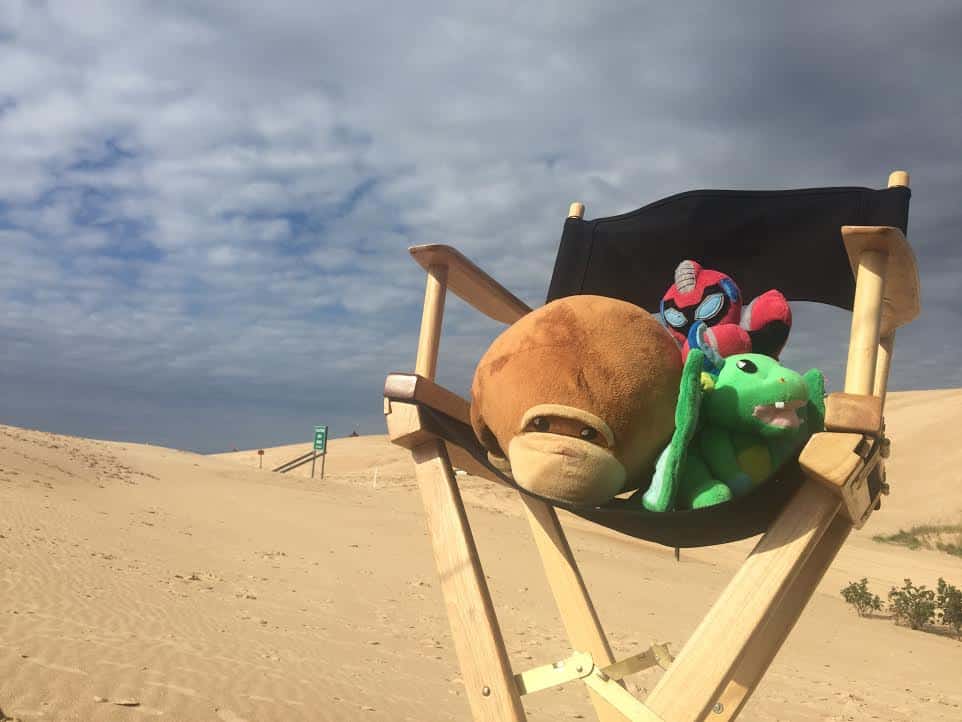 So where did Chandler come into the mix? Tom and J.J. were holding auditions for the lead actor in their main cast… to no avail. After joking around with the guys, Chandler gave the pair the best audition they had seen overall, and he was given the part. 
"Little did we know he'd become a founding member in the greatest production company ever! (or at least we think so)". – TOM
One of the biggest moments of inspiration for the group came from a movie scene recreation contest. They decided to recreate the famous ear punching scene from one of their favorite movies, Fight Club. They also decided to film the book ending as a fan film, because the book ends differently than the movie. "All this hard work was rewarded when the author of "Fight Club" himself (Chuck Palahniuk) shared our video on all his social media platforms." Tom states. Because of this, their film has received over 90,000 views and counting. This is when they started to realize that their dream could become a reality.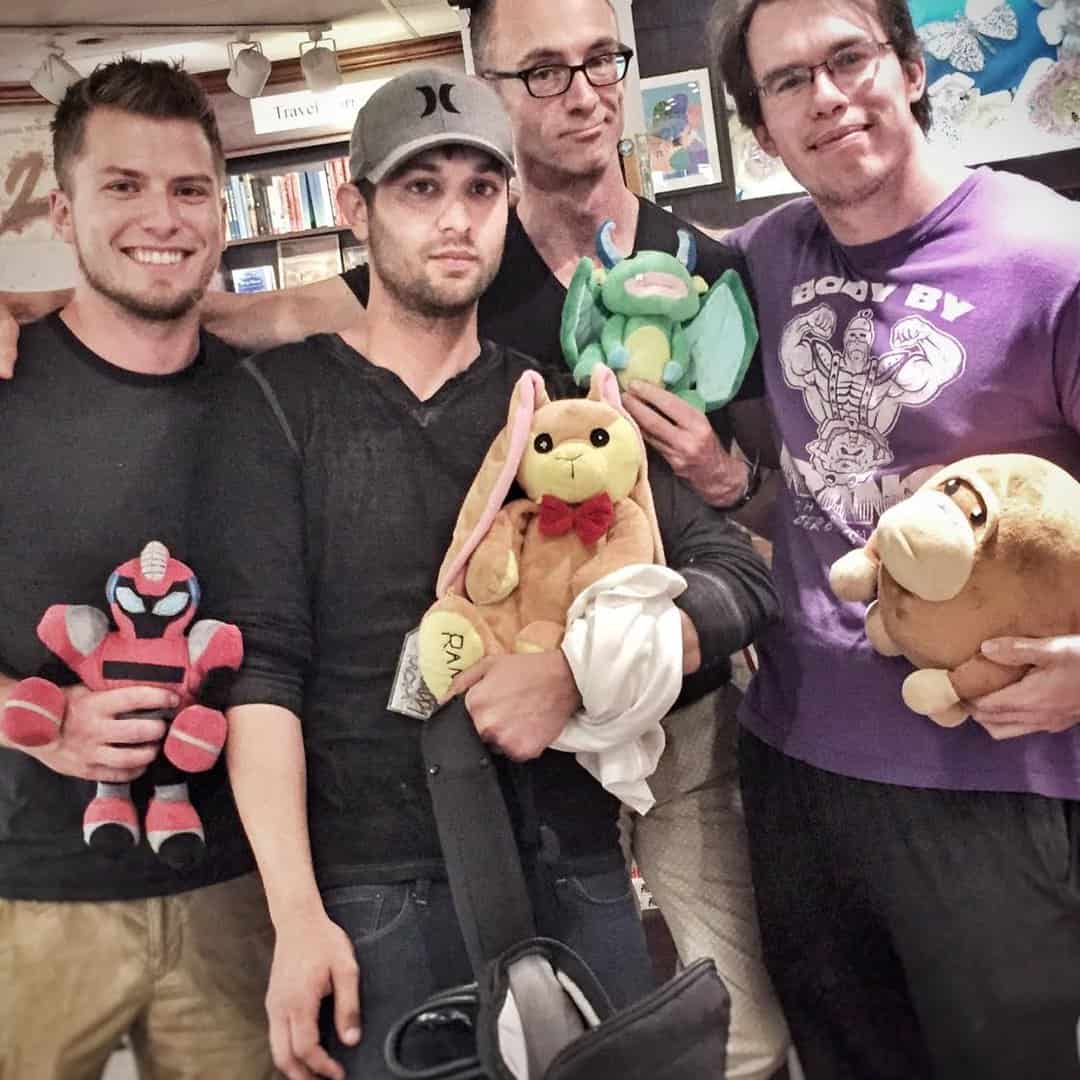 Banana-Dragon's most successful video was born after they watched the movie Logan. It was a pretty epic post-credits video featuring Deadpool. Right after uploading the video, a famous movie news & reviews site, joblo.com, asked the guys if they would like to team up to host the video exclusively on Joblo's channel. They were elated to receive the recognition they deserved for their hard work and agreed.
"So, where does the name Banana-Dragon Productions come from"?
Well, I'm glad you finally asked, because I have the answer… and it's pretty cool. 
The guys wanted the name to have meaning, so they decided to sit down and think about things from their childhood that helped inspire them to become filmmakers. One of the names was inspired by Tom's little brother, who had a stuffed gorilla named Bananas. Whenever Tom was upset, his brother would plop Bananas onto his head to help make him feel better. So Tom created his own Bananas, which would become one of the three mascots of Banana-Dragon Productions.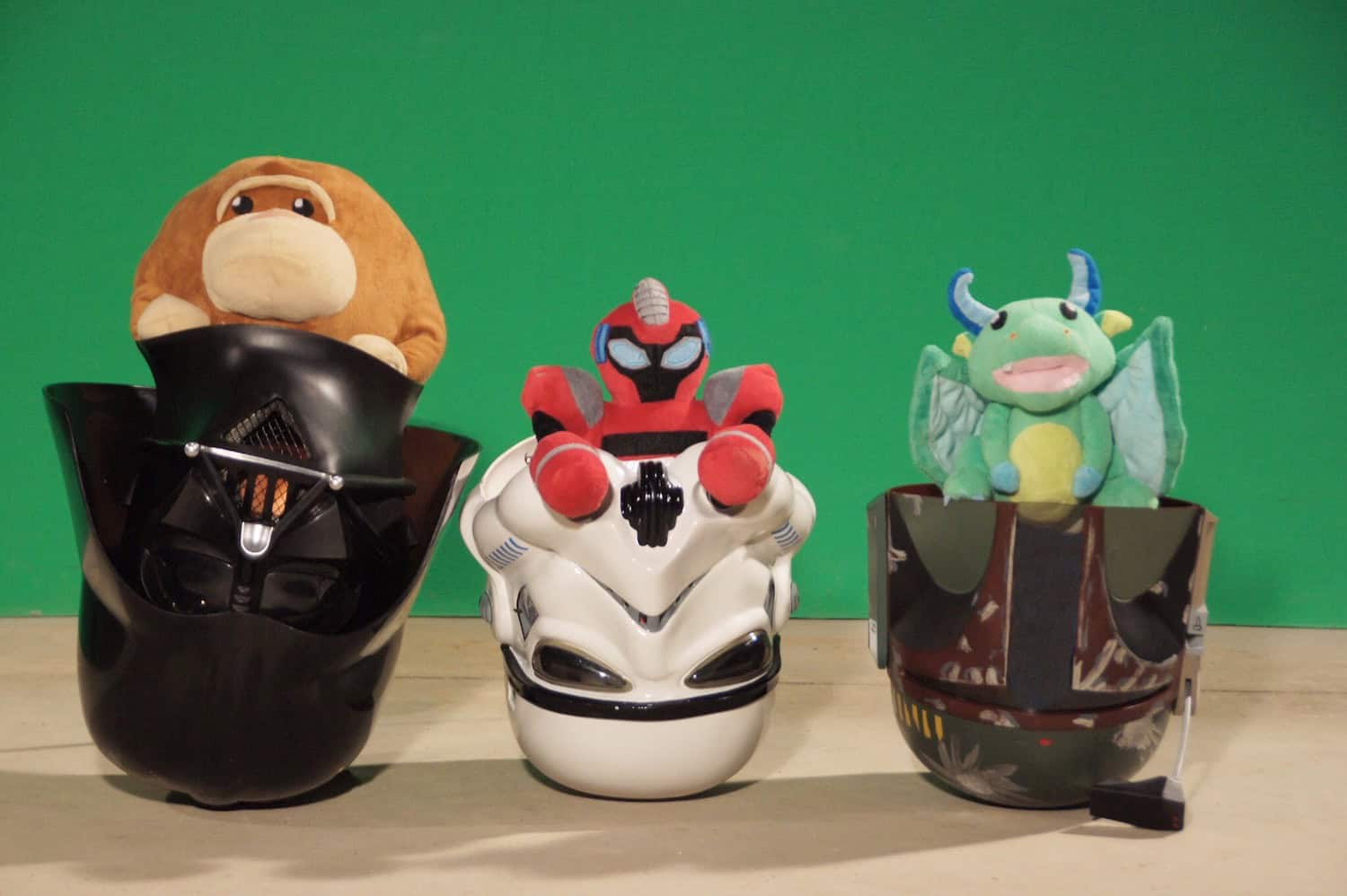 J.J. grew up loving Godzilla movies; he would always watch them with his mom, dad, and sister. He also played the game Mortal Kombat and remembered getting frustrated with how difficult it was to defeat the last boss, Shao Kahn. This, in turn, inspired J.J's chosen mascot, DinoKhan. These characters represent the "Banana" and "Dragon" in Banana-Dragon productions. So what is Chandler's contribution?
Explaining this further, Tom said, "When you have a gorilla and a dragon it makes logical sense to bring a robot into the mix (and add a '-' between 'Banana' and 'Dragon')". This is how Chandler's robot character, Hyphen Bot, came into existence. However, while Hyphen Bot is as tough as bolts, he also has a metallic heart of gold. So there you have it folks. These trusted sidekicks — Banana, Hyphen Bot, and DinoKhan — are what made the name Banana-Dragon Productions!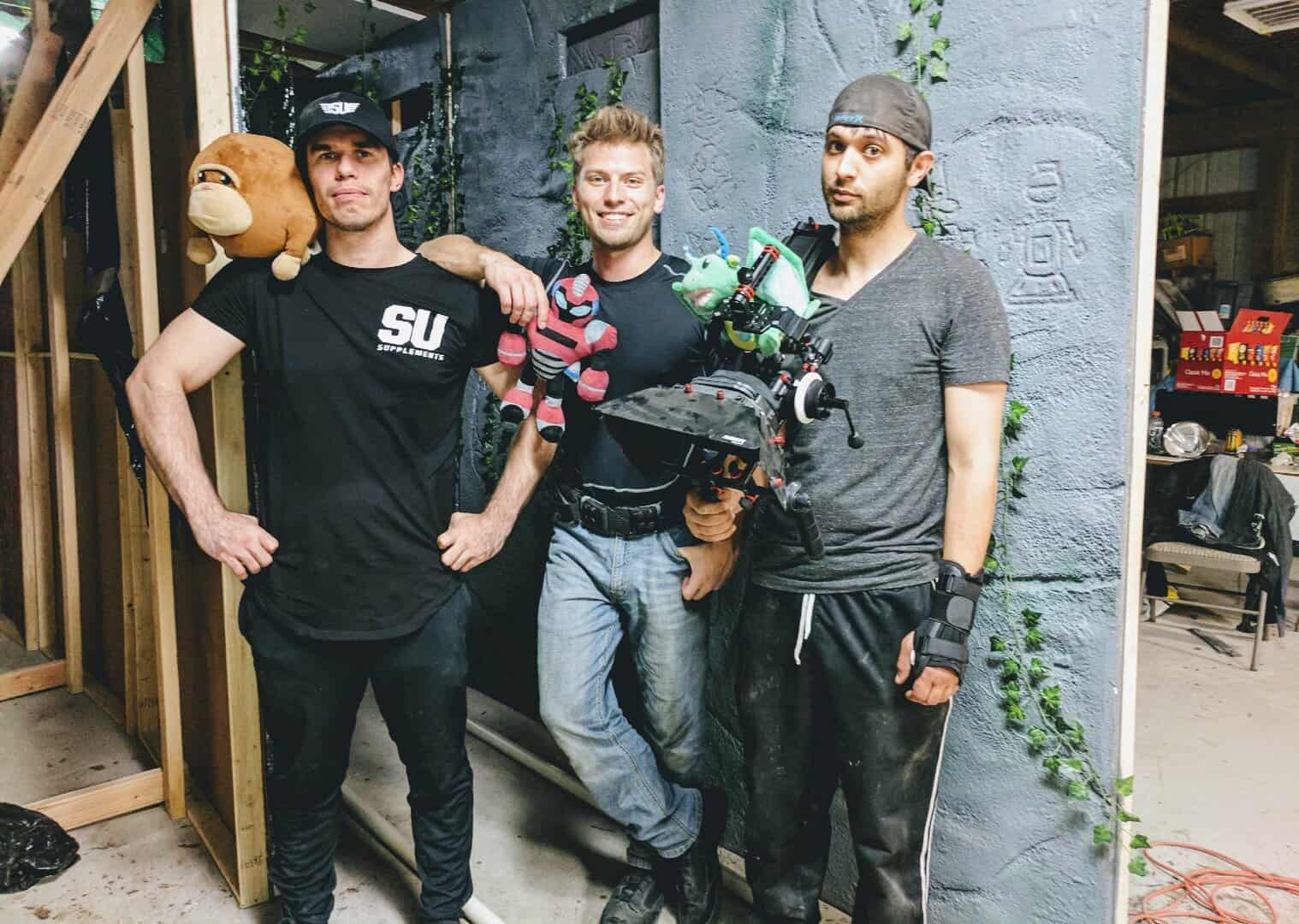 Mascots come to life:
With mascots as cool as these, the guys knew they had to bring them to life. The 3 friends wanted to help work on a feature film based off of the the book Rant by Chuck Palahniuk. James Franco had acquired the rights to adapt this book. As part of their pitch for this project, they created two sets of their mascots as Budsies: one set to keep and one set to send off for Chuck and James to see! They had hoped that sending the Budsies would make their production studio, as well as themselves, stand out as the best one to work on this project.
If you closely watch their films, you'll find the Budsies hidden in the background! Check out the beginning of their most successful video (hint: look at 0.07 seconds).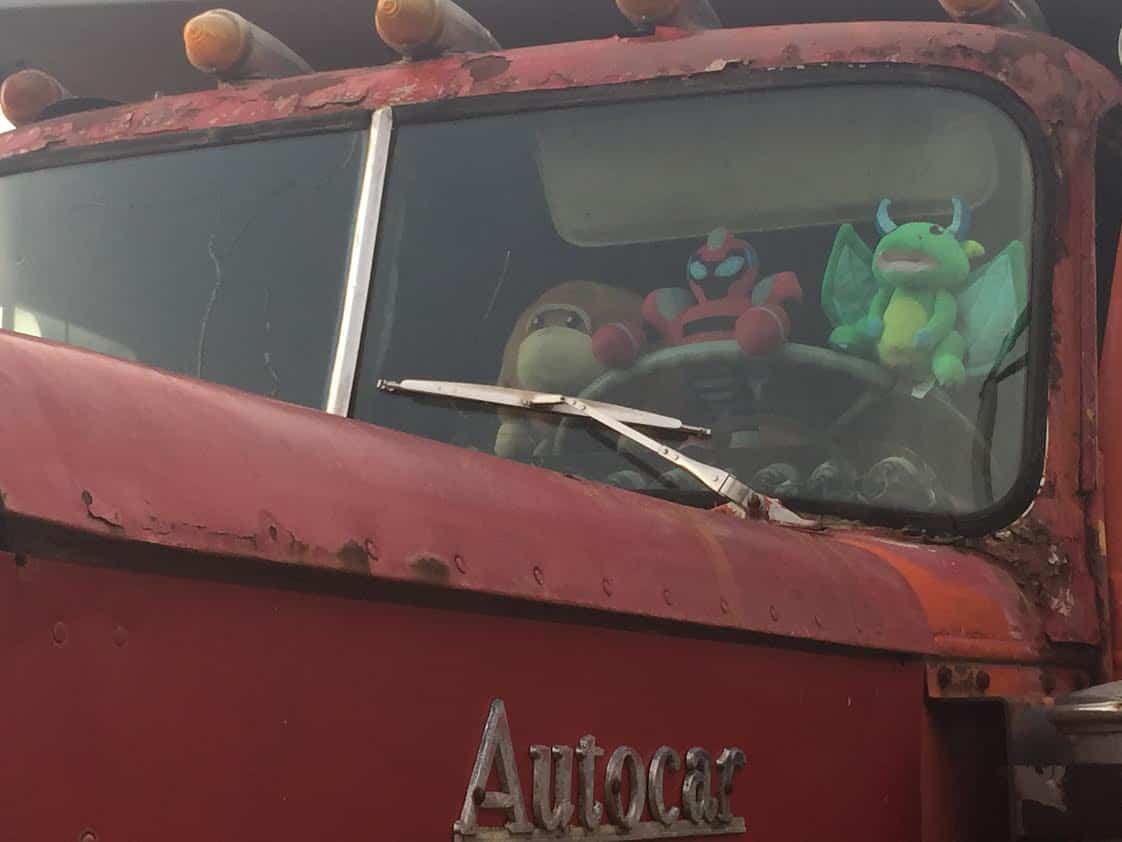 These Budsies aren't just toys that sit on a shelf or a bed; they have gone along on hundreds of adventures and trips. They've faced down grizzly bears, braved the sand dunes in Michigan, and most recently, traveled to Cape Town, South Africa for even more wild adventures.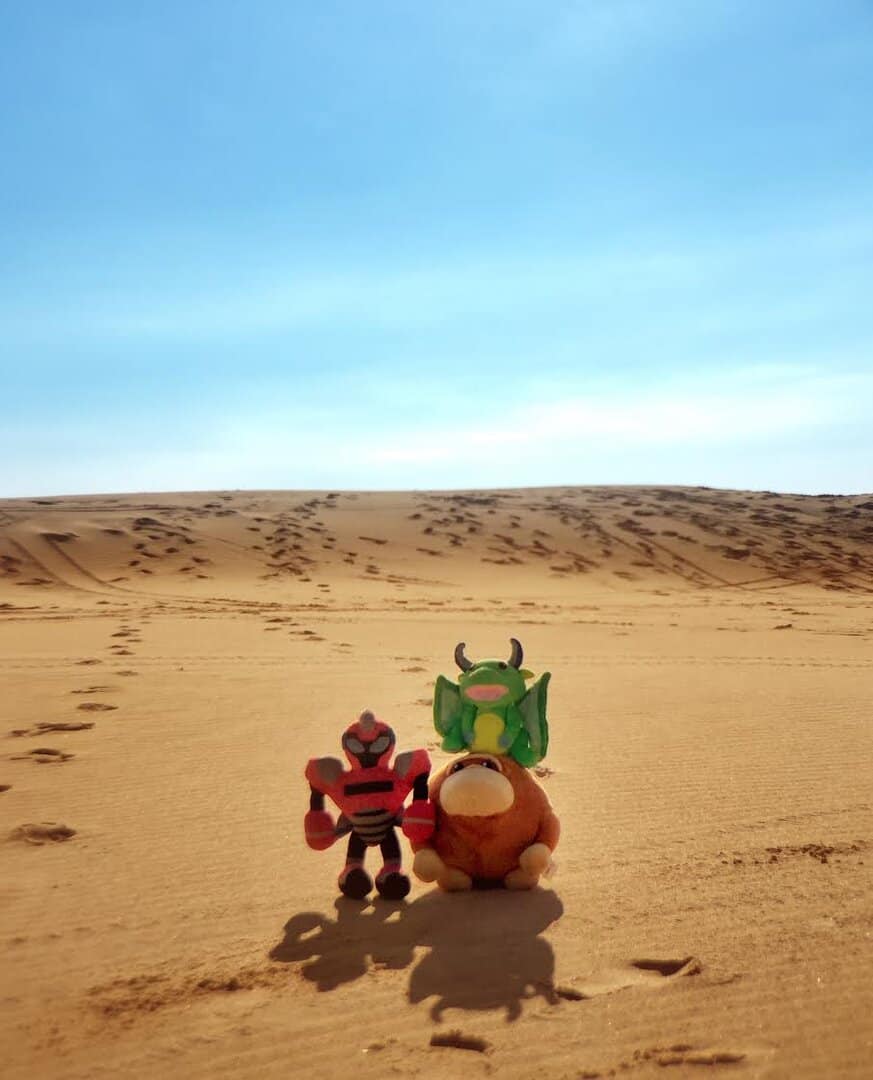 Along with getting their passports stamped, these Budsies are in high-demand: many people have had the pleasure of meeting them. They have met Chuck Palahniuk, author of "Fight Club". They went to Motor City Comic Con & met their heroes. First, they met Michael Rooker who appeared on 'The Walking Dead' and then played Youndu in 'Guardians of the Galaxy'. Next, they met Sean Gunn from 'Gilmore Girls' and in "Guardians of the galaxy Vol. 2'. Lastly, the guys and Budsies got to meet Rob Schneider, one of their childhood idols. Rob even took the time to encourage the group to keep following their dreams, and to work even when it's hard. All in all, the guys & their Budsies had a great time.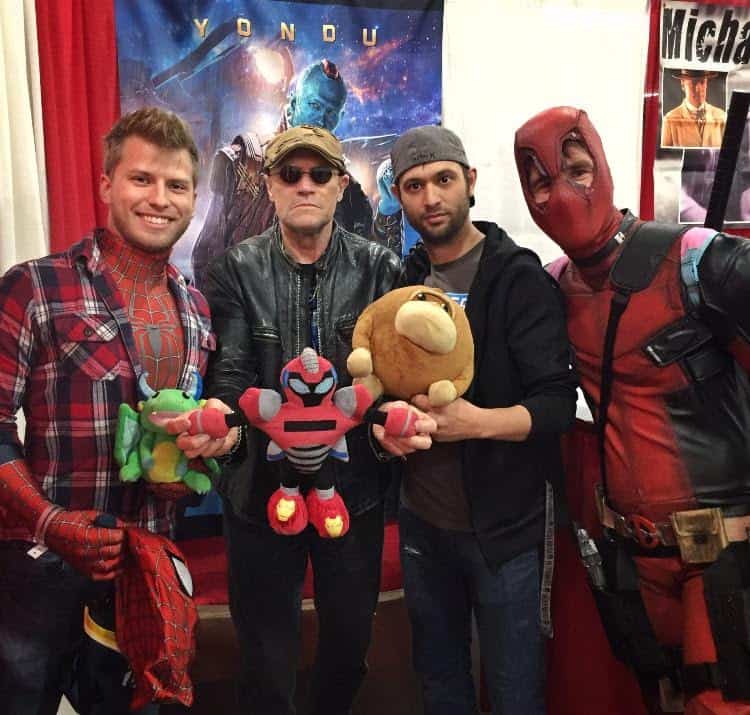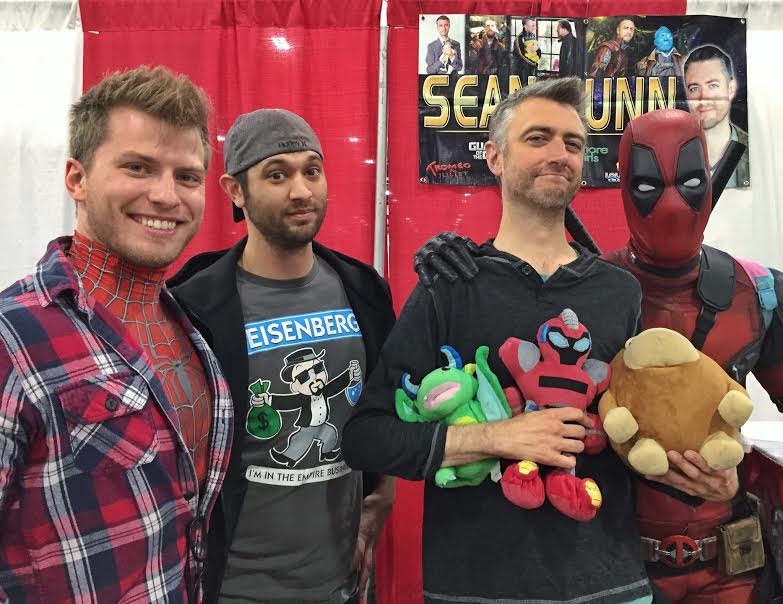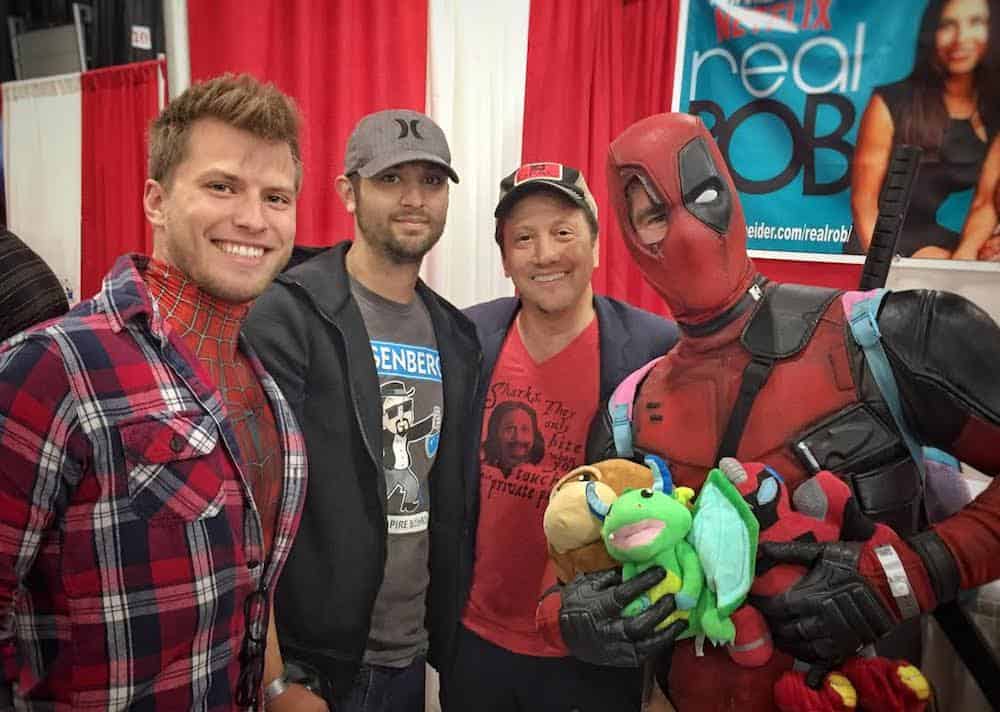 It's safe to assume that these three men work extremely hard, and are very passionate about what they do. The three Budsies have become an important part of Banana-Dragon Productions, and to Tom, J.J., and Chandler themselves.
"OUR BUDSIES ARE ALWAYS WITH US ON SET AND AND ARE A CONSTANT REMINDER THAT WHEN THINGS ARE TOUGH TO NEVER GIVE UP". – Tom
Bring your own custom plush mascots to life today!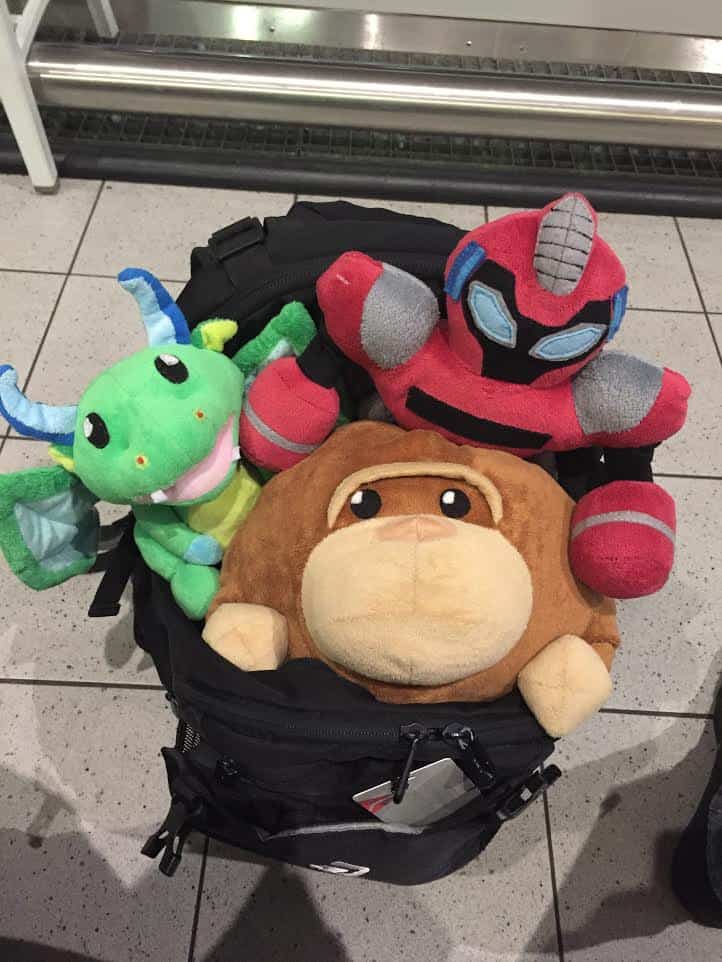 Follow along with Banana-Dragon's crazy adventures via their Instagram, Twitter, and Facebook pages.