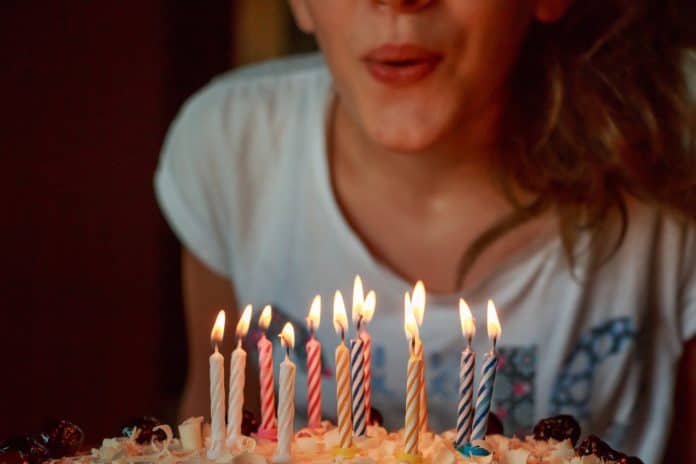 A friend's birthday or anniversary is a cause for celebration, but in such a happy moment, one thing that always stands out like a sore thumb is the trouble in finding the perfect gift for them. You might have known that friend for years, but in such moments, it is very hard to think of any particular thing that they'd like or want. While some people prefer store-bought gifts, others are all about the DIY's. Here is a list of anniversary gift ideas for friends you can consider gifting your friends and loved ones on their special day:
[UPDATE: You can now turn custom artwork into a one-of-a-kind plush! Make your own stuffed animal by clicking here to get started!!]
1. Personalized Goodies:
Who doesn't love goodies made especially for them? Personalization of the gifts that you give someone is one of the sweetest things you can do for them. From t-shirts with their pictures on them to a coffee mug with their favorite quote, get super creative with what goes on the goodies. You could also buy them a couch cushion with their pet's picture on it.
2. Exotic products:
By exotic products, I mean any kind of self-grooming items that your friend might like, from scented soaps to hand creams. Make sure that you are aware of any kind of allergies that your friends might have, in which case some of the products might not be recommended. Exotic body butters or foot scrubs make great gifts for women while beard grooming gels and oils make great presents for men.
3. Perfumes:
Even though perfumes are a cliché gift to give a friend, it is a fool-proof idea for gifting. People love receiving perfumes; you can never have enough of a good one! Even in this case, preference plays a key role, so make sure you know your friend's choice well enough before you buy a perfume for them.
4. DIY greeting cards and wall hangings:
You might buy all the material things in the world, but at the end of the day, the thought is what counts. If you are the kind who lives on a budget but still wants to put in effort for a friend and make them feel special, then go DIY! In today's time, you will find instructions for everything on the internet. Find out how to make some amazing anniversary gift ideas and get started on it. Some DIY ideas are a 'Make your own' wall hanging with personal messages written by all their loved ones or all their favorite pictures, DIY bath salts with glitter, DIY phone cover, or DIY memory box. Inside the memory box you can place  souvenirs which depict some of your best memories together.
5. Goodie basket:
Does your friend love marshmallows? Or chocolates? What better gift then a goodie basket filled with some of their favorite food items? Build a personalized goodie bag for your dear friend from scratch. Add all the food items that they'd like; this way you can make them very happy and also have a control over how much you spend.
6. Stationery:
While stationery might seem like an odd thing to gift someone, there are a lot of people out there who would love to receive unique and quirky stationery as a present. So go for sticky notes, quirky pen stands, bright sketch pens, and leather bound journals the next time you're looking for a gift for a friend. Keep in mind their favorite colors and you are good to go.
So next time you want any good anniversary gift ideas, do not stick with the usual, go bold and be creative!