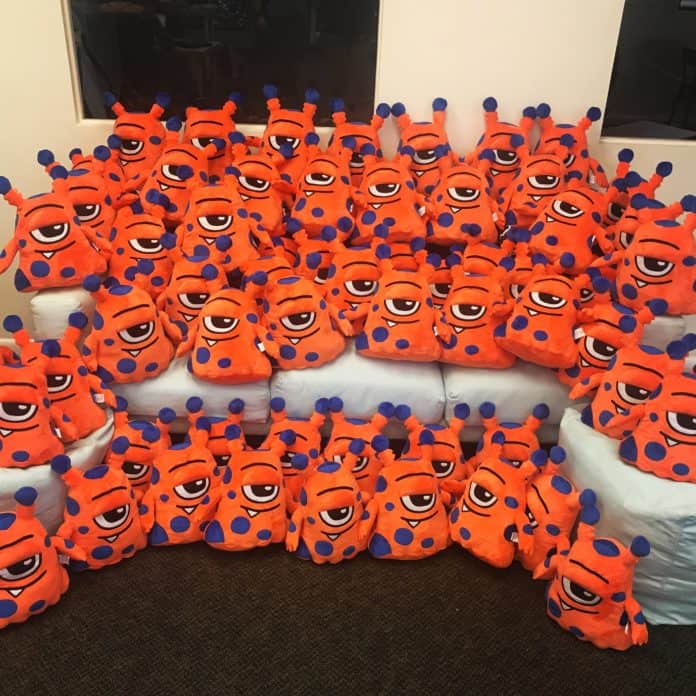 Imagine fans and families around the world playing with a stuffed animal that YOU designed. Pretty cool, right? Budsies customers now have the opportunity to have their Budsies character turned into its own plush toy line with the Budsies Market.
If you have a Budsies character that you'd like turned into its own plush toy line, please fill out this form. This is just to be considered—there is no guarantee that your Budsies will be chosen.
Here's how it works:
Fill out an application:

If you think your (or your child's) Budsies character has what it takes to be the next "hit" plush toy,

submit your design

.

We Select Finalists:

Our team will choose 3 – 5 Finalists (see our judging criteria below in FAQ's).

Together We Launch Your Campaign:

We will create and design your product page and help develop and display each character's story on a special area of the official Budsies website.

Get Pre-Orders:

Let's see if your character has what it takes! Each campaign will have 14 days to get 100 pre-orders, after which your plush line is officially launched!

We Produce and Deliver:

Sit back and relax while we produce and ship your plush toys.
A Successful Campaign—Leo the Elephant: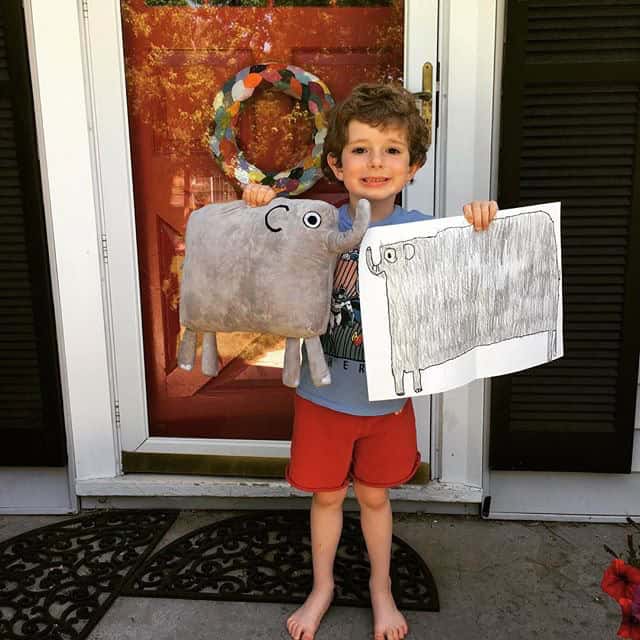 Charlie came up with this elephant-pillow design, and he was part of our first round of the Budsies Market! He and his dad spread the word to neighbors, friends and family, his school—they even reached out to their local paper to share the story. With all of these combined efforts, Charlie's campaign was a success!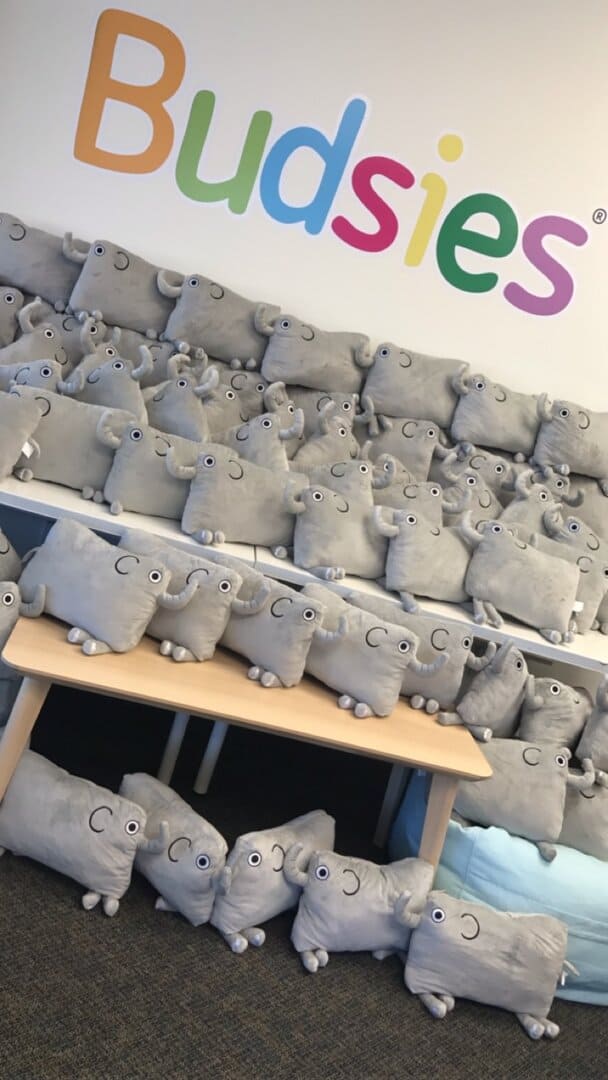 FAQ's
Q: What's your judging criteria?
We will consider three main aspects of each application:
The cuteness of the character: would someone seeing this plush toy for the first time immediately want to buy it?
The backstory behind the character: is there an interesting or inspirational story behind the design or designer? Does this character stand for a social impact? Does the artist have a touching story?
The influence and reach of the designer: is there a large audience of fans eager to purchase this designer's character? Are you determined to go extra lengths to let friends and family know about your character (i.e. film a video talking about your character, create and pass out flyers, etc.)?
Note that you do not need to have each of these criteria to be chosen. 
Q: Do I still own the rights to my character?
You sure do! You simply grant us the right to produce the plush toy of your character. We are not in the business of stealing designer's characters. Respect and support of our designer community has always been (and always will be) core to our mission.
Q: What is Budsies responsible for?
We will produce what's called a "production sample" of your character. This will be very similar to what we've already made for you in the past, but optimized for a large production run. We'll then help write out the description and story of your character to launch the pre-order campaign. Once your pre-order campaign succeeds, we dive headfirst into procuring bulk materials, cutting, sewing, stuffing, quality control, importation, packing + shipping to each buyer, and managing any related customer service request. We'll also be in communication with both you and the buyers about the status of your character's production.
Q: What am I responsible for?
Once your pre-order campaign goes live, you'll help promote your plush to friends, family, followers, fans, your neighborhood yenta, and anyone else who could help you reach your 100 piece campaign goal.
We've come to find that the most successful campaigns come from the most driven people. You get out of it what you put into it! We've had people make videos, create flyers, even go as far as reaching out to their local news station to share their story. Feel free to be super creative!
Q: What will be the price of the toys offered for pre-order campaign?
Each 12″ plush will be offered for $25 + shipping.
Q: Will I have to pay anything?
You don't have to pay anything! We will handle everything, from manufacturing to shipping.
Q: Do I make money from the sale of my character's toys?
You sure do! If your pre-order campaign is successful, you will receive a check for 10% of the proceeds. That's about $250 for 100 units sold or $2,500 if your plush sells 1,000 pieces. 
If you'd like, we can donate some or all of your royalties to a non-profit or charity in your name.
Q: Is there a risk that my plush won't be produced?
While we hope this won't happen, it is a possibility. If your pre-order campaign is unsuccessful, then your plush will not be produced. However, we will be selecting characters and designers whose stuffed animals we believe will beat the 100 unit threshold.
Q: When will customers receive my plush?
Depending on the quantity sold during your pre-order, customers will receive their stuffed animals within 8-12 weeks of placing their orders.
Q: What happens after a campaign successfully gets 100+ pre-orders? Can people keep buying more?
Yup! You can sell well over 100 plushies. However, once the 14 day deadline comes to an end, your plush will no longer be offered. Depending on the volume of orders, we may collaborate with you to accept orders for a longer time-period or during specific future campaign periods.
Q: What happens if a campaign fails to get 100+ pre-orders?
Anyone who pre-ordered your item will receive a full 100% refund within 5 business days of the end of the campaign. 
Q: If my design isn't chosen or I don't reach the 100+ pre-orders in time, is there another option for producing my Budsies character?
Of course! We have bulk order options available for anyone that is interested in a larger custom order of their character. We'll happily give you a bulk order quote if you're interested. Learn more here. 
To be considered for this opportunity, fill out this form!