We are a professional blog site that may receive compensation or free samples from the companies whose products and topics we write about. We are independently owned, and the opinions expressed here are of the writer. To read the full disclosure click here.
________________________________________________________________________
People buy Budsies for a variety of reasons: to save their children's artwork, to have a mini plush look alike of a friend or family member, or to bring one of their own characters to life. Aaron Ozee did just that with one of the characters in his children's book, Regulus.
Aaron's Background
Aaron Ozee is a bestselling poet and children's author. Only 21 years old, he has written over ten books since 2011. He's won various world records. One is for the most books published by a teenager. He won another for being the youngest bestselling self-published poet. His first poem was published when he was just 15 years old. That makes him one of the youngest published authors in the world. His most recent book, Regulus, was ranked by Amazon as the #1 new release on their children's book bestseller list.
The main character in his book, Regulus, is a mouse of the same name—king of all the other mice in the wall. Ozee uses Regulus as a representation of dark chapters from his past. He uses other characters to develop a power struggle between the darkness of the past and the bright future ahead. Overall, Regulus must learn what is truly important in life as he ventures down a path of self-discovery.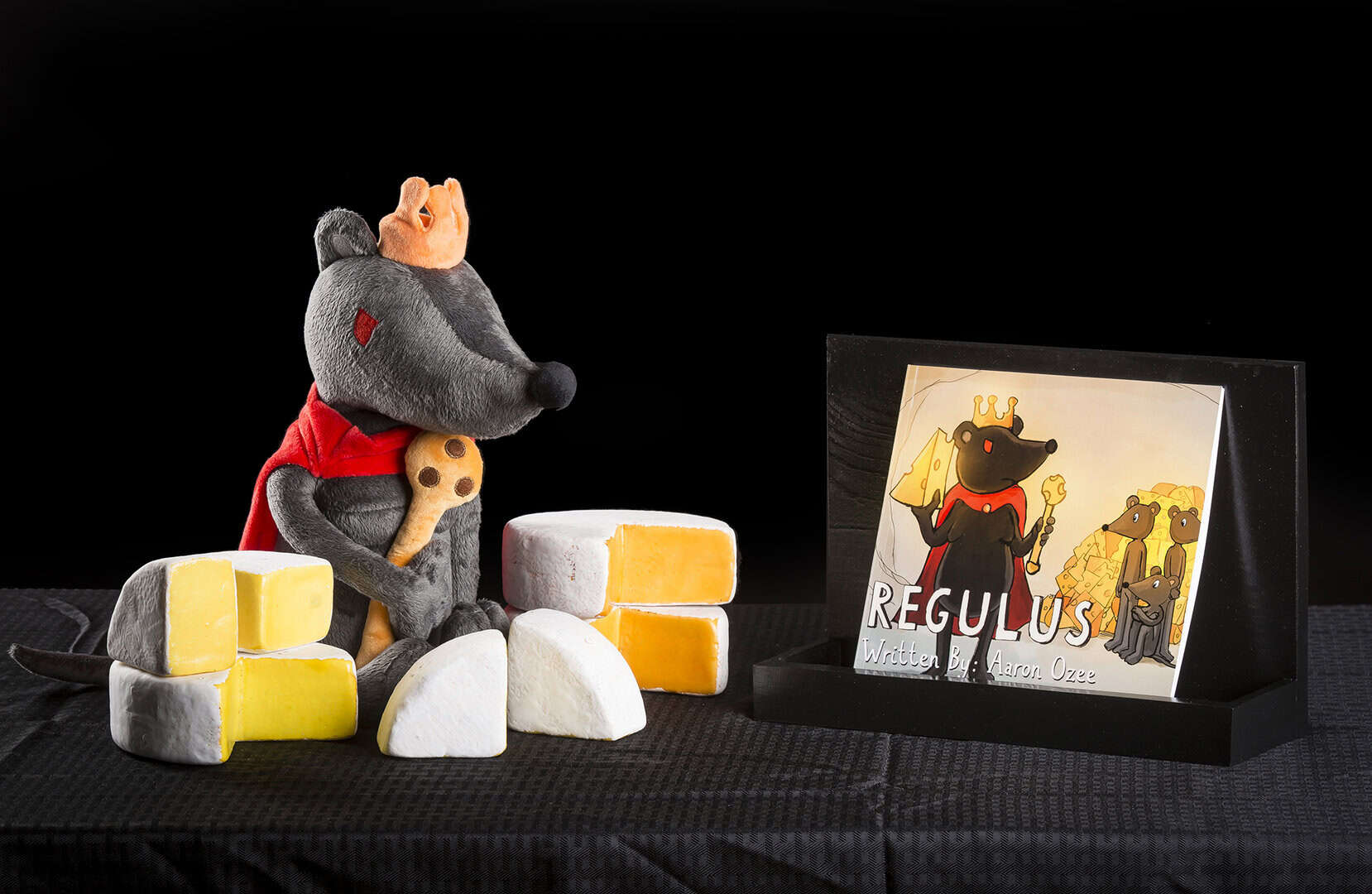 The Impact of a Plush Character
Aaron believes that hard copies of his book will have a much larger impact from being held and felt, and not read through a screen as a digital download. He understands that people need to use their senses, to feel things in order to help truly understand them. Following this concept, he had the same thought about the main character in his book, Regulus. He wanted children to be able to hold Regulus while they read, so they can truly feel connected to the story. Aaron says:
"Bringing the favorite character of any story to life is a gift that children not only cherish, but is an experience in which they will relish every time they are reading the book."
Knowing he wanted to plushify his character, Aaron browsed the internet and came across Budsies. He spoke with Alex Furmansky, the CEO and founder, and was excited to bring Regulus to life. When the package arrived, Aaron was overjoyed to see the three-dimensional plush of his beloved character. He remembers, "The feeling of breathing life into a fictional character from the extent of words is one thing, but allowing it to manifest in the constraints of our reality is very different."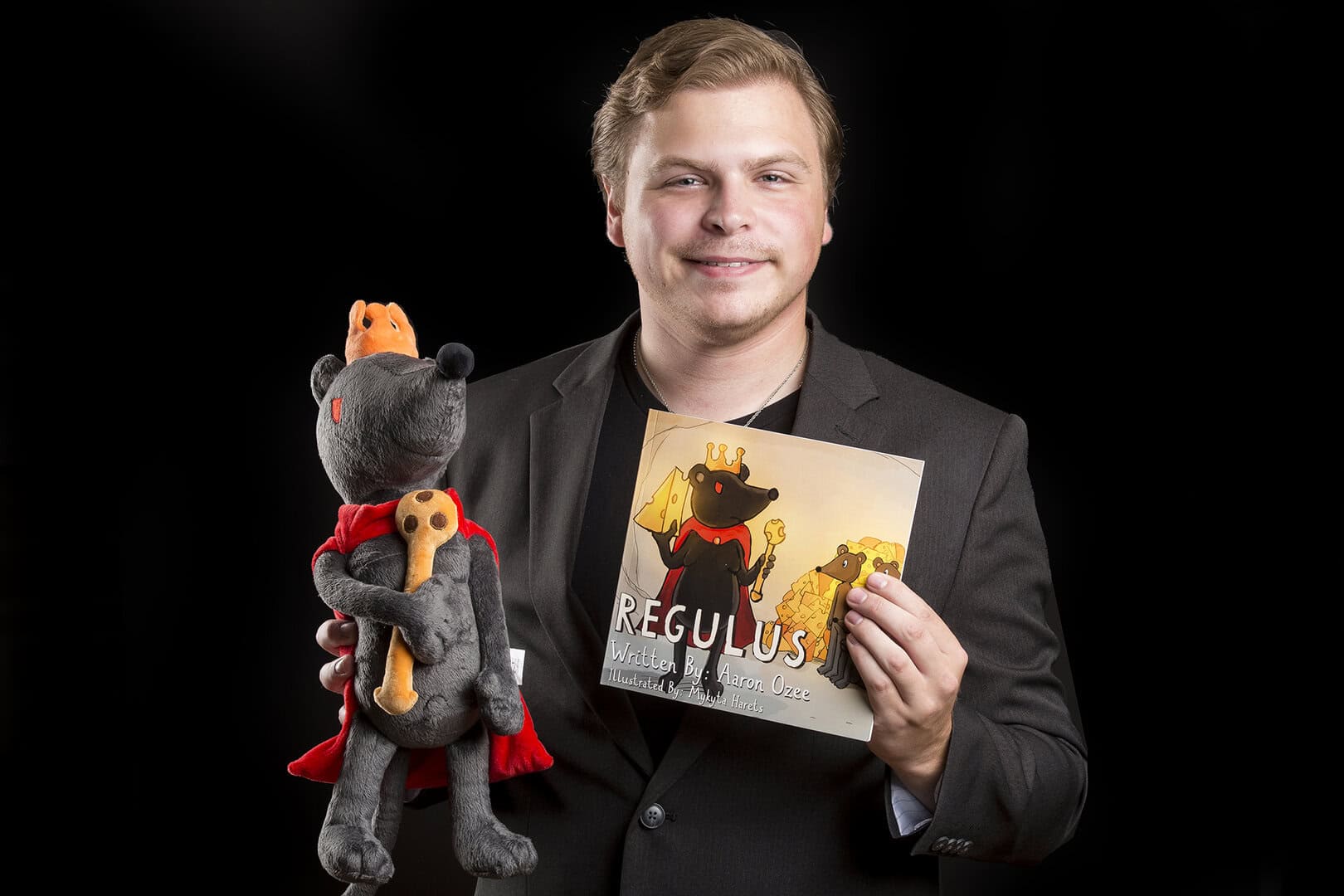 Regulus in Action
Since ordering his Budsie, he has been bringing the plush along with him for all of his book readings. Regulus has visited schools, libraries, and independent bookstores all over the country. Everyone was amazed to see that Aaron had Regulus with him!
"The look on their faces were priceless considering how overwhelmed they were that such a feature of this book was possible and that it was gazing right back at them as I read the story."
Aaron was more than pleased at what this Regulus plush has opened up for him. He has taken his readers' experience to the next level by showing them the character in real life, or close to real life that is. Budsies are a wonderful opportunity for children's book authors to truly make the story come to life for the reader.
Purchase a copy of Aaron Ozee's book Regulus.
Order a Budsies custom character plush today.