The purpose of childcare, child minding, daycare, or preschool is to care and supervise a child or children. This usually happens from around six weeks to thirteen years of age. Childcare may also include early childhood education. Thus, an advanced learning environment is provided to the child.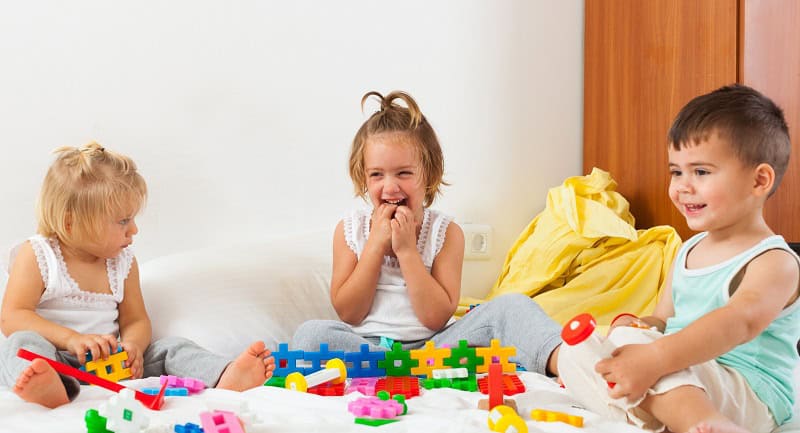 Caregivers can be friends, relatives, neighbors, family childcare providers, and center-based childcare providers. Sometimes, parents or a child's extended family is not able to take care of the child due to various reasons. This is when role of a center-based or a home-based childcare becomes important. You may choose the childcare option that works best for you.
There are many childcare centers today. Commercial care centers are standardized and regulated. They require having childcare providers who are trained in first aid and are CPR certified. Apart from this, other requirements are background checks, drug testing at all centers, and references verification. A commercial care has benefits in the sense that they help in making children independent, they become sociable, and their reading and learning capabilities improve to a larger extent.
How to choose high quality childcare?
Especially for working parents, this may be the first question that comes to a mind when looking for childcare options.
All children, even infants and toddlers, require a childcare setting where the caregiver understands how to promote their healthy growth and development. Young children have special needs. They need a responsive schedule, which also includes a proper resting period. He/she needs to be talked to and played with. For healthy emotional development in a child, a lot of things are needed. Most important is love and attention.
A child should be able to form a comfortable and secure relationship with the caregiver. Childcare providers play the role of the first teachers in their lives. Quality childcare thus becomes important. A childcare facility must have proper licensing by the state or local government. Caregivers must possess equivalent credentials that address comparable competencies.
Apart from legal criteria, other things that you need to look for before deciding a childcare provider for your child includes-
A good loving caregiver –

A caregiver should be such a person who hugs, rocks, and cuddles your child. He/she makes eye contact and enjoys being with your child. One who is responsive to your child's smile and his emerging skills, your caregiver should be sociable and should talk to your child. A person, who is a playful partner to your child, encourages him/her to use new objects, play different games and gives him opportunities to think, is idle for your child.

Respects your baby's individuality –

A child giver who understands your child well. One who is able to recognize strengths and limitations of your child and plans the schedule accordingly is needed. He must be able to adjust to the needs of the child and helps the child to learn and grow at his own pace.

Provides stimulating and child friendly environment –

The childcare center should be a clean and safe area. A place where a child can explore things in his surroundings. It should be interesting and stimulating. There must be a distinct eating and diapering areas. It must be changed accordingly with needs of growing infants and Toddlers.
It is important that the childcare center has trained and professional people as caregivers. This will directly affect your child's growth and development. He/she must be responsive and interactive. Make sure the childcare center properly uses pictures, visuals, and toys. A child should be able to anticipate and choose things with interest. The environment must be sanitary and safe. Lighting and noise level should be at acceptable level. With the right factors in place at a childcare facility, your child will be well taken care of and you will have nothing to worry about!