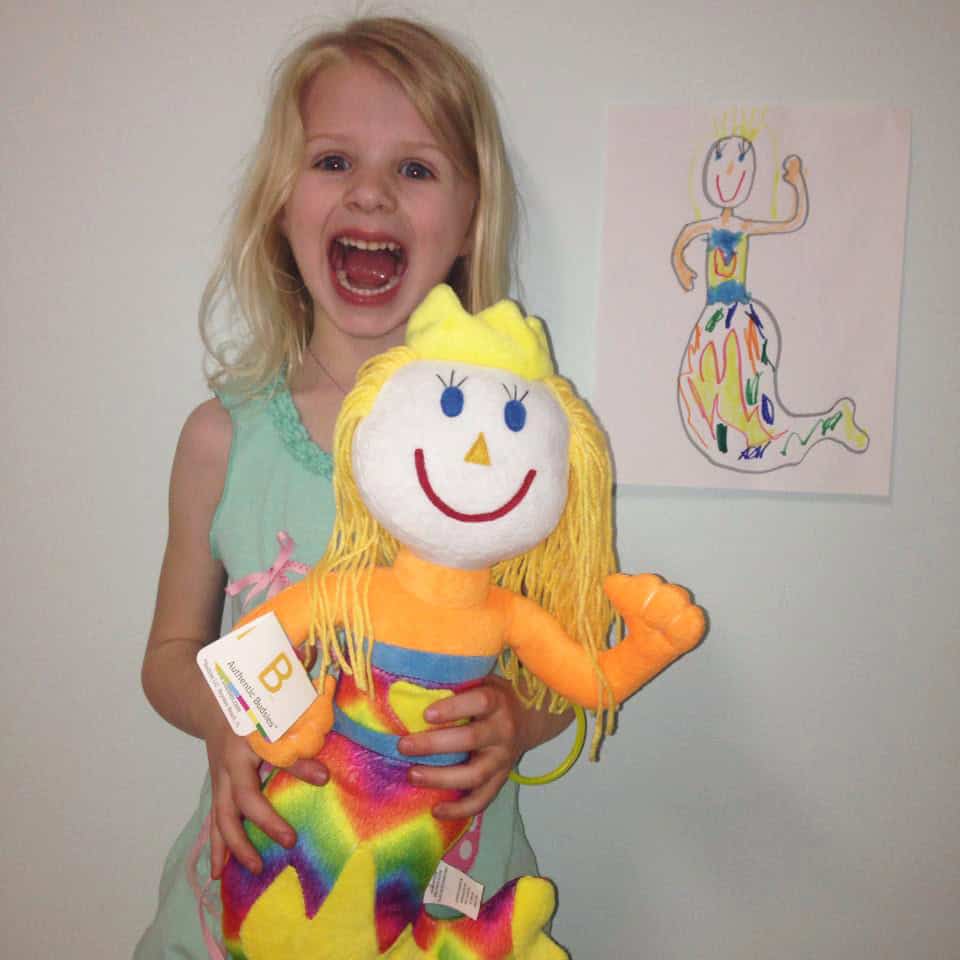 We are a professional blog site that may receive compensation or free samples from the companies whose products and topics we write about. We are independently owned, and the opinions expressed here are of the writer. To read the full disclosure click here.
________________________________________________________________________
Every child has a favorite stuffed animal that protects them at night and is their animal friend during the day. Selecting the best stuffed animals for kids takes some consideration as you want them to bond with it and bring them comfort during their childhood. Keep in mind the material and color of the stuffed animal that you choose. It should be safe for kids and also be a color that they are fond of. Pick an animal that they have a strong affinity for and make it extra huggable to ensure maximum success with your child.
To help narrow down your search for the best stuffed animals for kids, we've put together this list that will make shopping for your child all that much more fun. So, go ahead and take a look!
Turn your child's artwork into the best stuffed animal friend with a Budsies custom stuffed animal. Their monster or character creation can be literally transformed from paper into a personalized huggable plush for them to love. Not only will this bring your child's imagination to life but it will allow them to have that friend they have been dreaming about right in their very own hands, the best stuffed animal! And, at 16 or 30 inches, there will be plenty of love. 😉 This will certainly be your child's friend for life and will bring them many memories to come – all from the artwork they drew!
Available: Budsies.com
Aurora World Lil Benny Phant
When it comes to kids, cuddly is best, and the Aurora World Lil Benny Phant is one of the softest stuffed animals to love. This 9-inch plush elephant comes in blue, pink or gray, allowing you to pick the one that is perfect for your little one. If your child loves elephants or is looking for a sympathetic pal, then Lil Benny Phant is just right for him or her.
Available: Amazon
EpicKids' Stuffed Penguin
Penguins are popular and no doubt the EpicKids' Stuffed Penguin will be a hit with your child. Available as a boy or girl pal, this friendly and huggable little mammal is safe for kids with no buttons or beads to fall off or swallow. It is machine washable and just the perfect size for little hands at 5 in. This Stuffed Penguin will make the perfect companion for a boy or a girl.
Available: Amazon
Aurora Lion Tubbie Wubbie Animal
As the fiercest animal in the jungle, the Aurora Lion Tubbie Wubbie will be sure to protect and watch over your little one. With soft fur and a squeezable body, this 12-inch toy can make even the most reserved child squeal with glee. Ideal for a boy or a girl, the Lion Tubbie Wubbie will be a friend for life.
Available: Amazon
Whether you have a family dog or a pet goldfish, your child can have a cuddly stuffed animal that looks exactly like their favorite pet with a Petsies custom stuffed animal. Using photos of your pet, Petsies will get the exact detail of your pet down pat including that little spot under their chin. It's hands down the best stuffed animal for kiddos! With life-like accuracy, your child will have a lookalike of their pet that they can squeeze as hard as they want. At 10 or 16 inches, your child will feel right at home with this stuffed animal creation. This is also ideal to help remember a pet that your child has lost.
Available: MyPetsies.com
GUND Slumbers Teddy Bear Stuffed Animal
Every child needs a teddy bear in their stuffed animal collection and the GUND Slumbers Teddy Bear is a solid choice. This bear measures a full 17 inches giving your child plenty of hugging room. Just as the name suggests, your child will enjoy nap time that much more with the Slumbers Teddy Bear by their side.
Available: Amazon
GUND Baby Ugg Dinosaur Plush
For every child that has a fascination with dinosaurs, GUND offers the Baby Ugg Dinosaur. This prehistoric creature will nestle in with your child at night and be their constant friend during the day. At 11 inches tall, it is the perfect go-to stuffed animal for your child. Plus, it will give them a real live dinosaur to keep in their room.
Available: Amazon
Aurora Stuffed Unicorn Celestial

With everything centered around unicorns these days, we need to make sure to include the Aurora Stuffed Unicorn Celestial on our list. This enchanted plush animal is 8 inches and features soft fur to cuddle with. Your child will adore Celestial the moment they see her and have plenty of princess parties with her by their side.
Available: Amazon
Wild Republic Sloth Stuffed Animal
For the adventurous child, try the Wild Republic Sloth. While not advisable for children under three, it does make for a fun stuffed animal to play with and hang about. Measuring a full 12 in., the Sloth is plenty big for your little one to love. Your child will love its silly nature and be taken by its generous fur. Let's just hope your child doesn't imitate its habits, for your sake.
Available: Amazon
Steiff Classic 1920 Stuffed Teddy Bear 
Each of the Steiff Teddy bears catches your eye with their individual character due to their quiet, friendly and endlessly serene charisma. This makes them popular, adored and stroked inhabitants in the houses of Steiff friends and collectors, who have kept a piece of "childhood" and joy in their adulthood.
Available: Amazon
While we hope you enjoyed this top 10 list of the best stuffed animals for kids, we know whatever plush animal you select for your child, they will love it for years to come.
Check out why personalized gifts are the best.