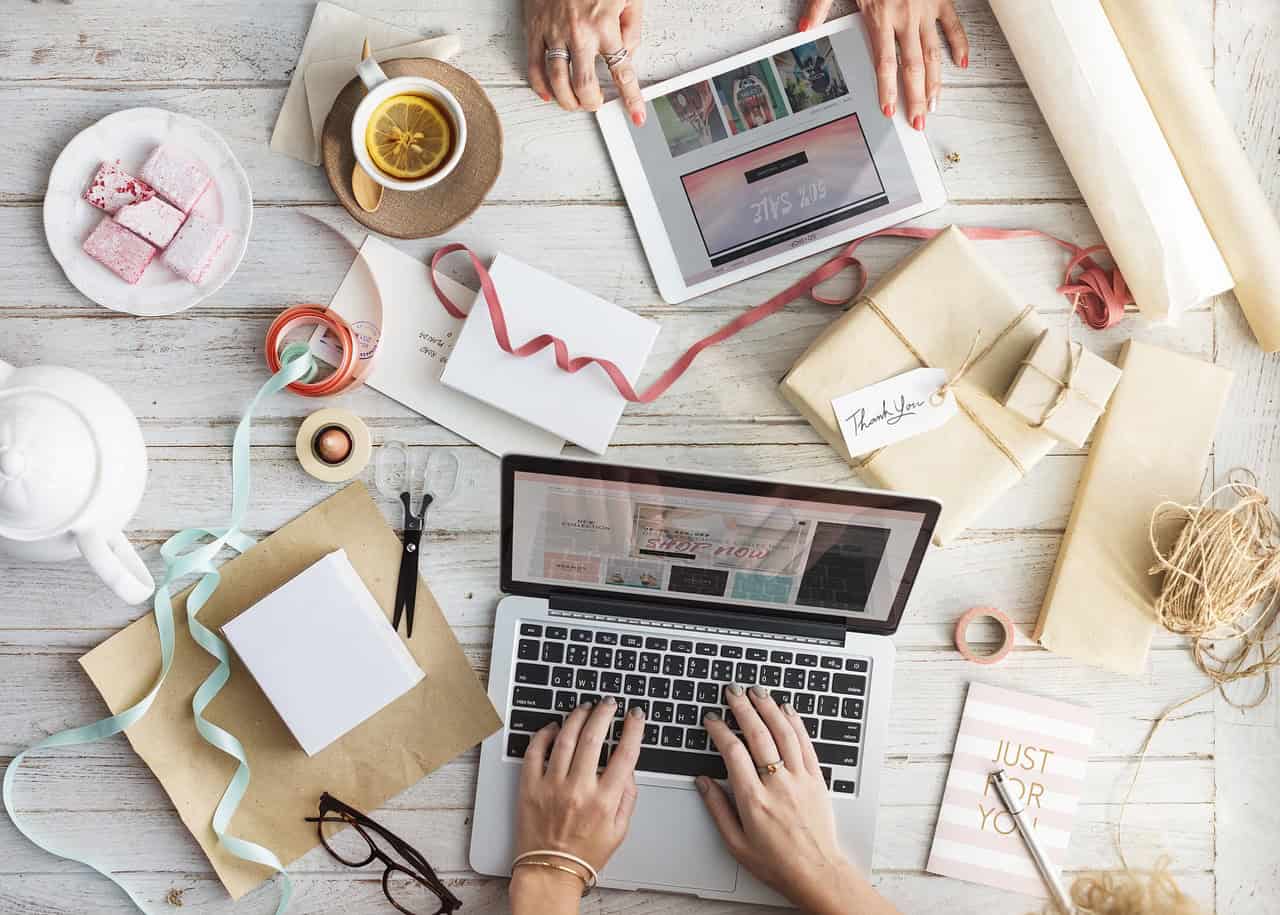 We are a professional blog site that may receive compensation or free samples from the companies whose products and topics we write about. We are independently owned, and the opinions expressed here are of the writer. To read the full disclosure click here.
________________________________________________________________________
In a world overwhelmed with various products all competing for the "best gift" title, it's not hard to find a quick gift for someone. But, does that mass-produced gift truly symbolize how you feel about the recipient? Is it something that's going to provide value, joy, and show how much you know and care about them? My guess is no, and here's why. It's not personal.
So why have personalized gifts become the best?
Personalized gifts work for everyone
Personalized gifts and services are getting more and more exposure. They have become a huge contender in gift-giving, and it's no surprise why.
"The thought and care you put into a personalized gift are what truly matters. It will have a special impact on the recipient, more than any other gift in the world, because it came straight from your heart to theirs."
We all want the absolute best for our loved ones. Seeing them smile with honest appreciation at something we've given them is enough to send us jumping with happiness. We've curated the best personalized gifts for any occasion for you.

Imagine opening the gift box and seeing a custom stuffed plush of your drawing staring right back at you! That's what Budsies does! They also create Selfies, Custom Stuffed Figurines, which allow you to take any photo and turn it into a stuffed doll version of the person pictured. Every detail and accuracy are included in these Selfies figurines that make for best-personalized gift that gives all year round. Your friend or family member will be amazed at the level of craftsmanship that goes into each Selfies doll and love having their very own self to cuddle up with day or night.
Custom Blanket
Is there anything better than a knit personalized blanket? A custom blanket with your loved one's name and special pattern! Design your own blanket with your personal style and with a high-quality finish.

Story of a Lifetime
The writers in your life will fall in love with this. Your loved one will enjoy almost 400 pages of simple to eye-opening questions such as "What period of your life did you enjoy the most?" and "What did you feel your greatest contribution to life has been?". Personalize the front cover and allow your family to share their memories for generations to come.
For the pet lovers in your life, give a Petsies custom stuffed animal. These custom lookalike stuffed animals are sure to surprise your friend or family member! Petsies transforms a picture of any pet into a loveable and cuddly stuffed animal with amazing detail. Using advanced airbrushing and intricate handmade design work, your friend can have a stuffed animal version of their beloved pet that will bring a smile to their face when they see it. Petsies stuffed animals are the best-personalized gift for anyone that has lost a pet as a way to memorialize them or simply for anyone that has a pet that they dearly love.
Custom Puzzle
These fun, personalized puzzles let your family and friends put together a puzzle from any photo! This interactive gift is great for any age and ability level. Simply upload a photo of your favorite memory or even the map of where you met your loved one, then choose the shape and piece count and your custom puzzle will be on the way. With a variety of unique puzzle shapes and themes, you will find a personalized gift for everyone.

These personalized gifts build stronger personal connections
When you give someone something that speaks to them personally, it becomes more than just a gift or gesture of your appreciation for them. It becomes a symbol of your bond and the special connection you have. It shows that you care about what makes them unique, which is all people want in this world – to be accepted and loved for who they are.
It's not just some basic teddy bear you plucked from a store shelf last-minute (read more on why Teddy Bears Suck). A personalized gift speaks directly to the recipient's soul. It ascertains a connection, celebrates it, and makes it even stronger with time. It's the ultimate bonding experience.
Best personalized gifts for any occasion
How many times have you stressed out about finding the perfect gift for the many gift-giving occasions throughout the year? That's the beauty of a custom personalized gift, it will suit every occasion—a wedding, a birthday bash, graduation, promotion… you name it.
Yes, you could choose to give them a simple stuffed animal and as your loved one, they will smile and thank you for it. But if you truly want to surprise and delight them, go a step further and get a stuffed animal created from their own artwork.
Check out Budsies.com and MyPetsies.com for the best custom stuffed animal gifts in the market.