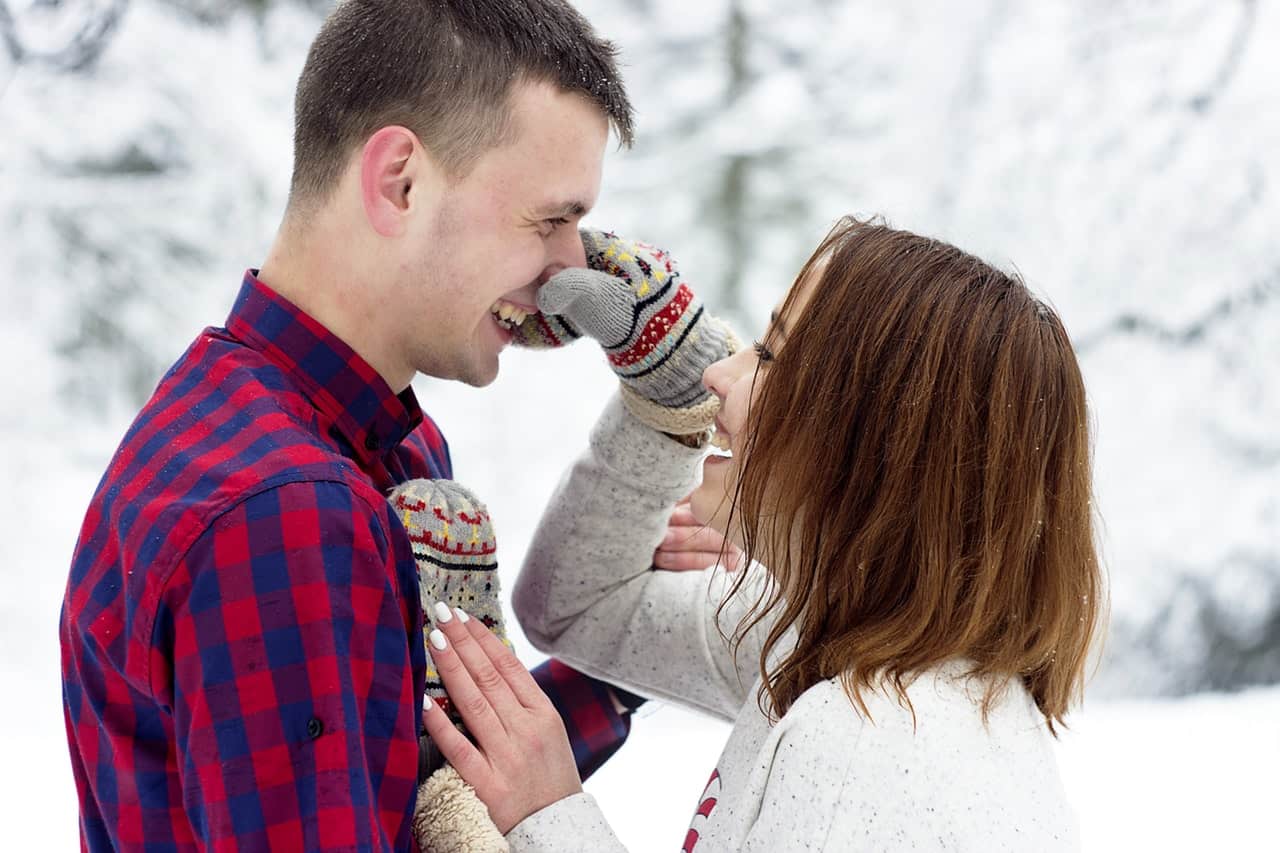 We are a professional blog site that may receive compensation or free samples from the companies whose products and topics we write about. We are independently owned, and the opinions expressed here are of the writer. To read the full disclosure click here.
_________________________________________________
Finding the best Christmas gifts for your boyfriend or husband can be a real challenge. You know everything about them, but still, you are at a loss for what to buy them year after year. Whether you just started dating, are in a long-term relationship, or you've been married for a decade, these best Christmas gifts for the man in your life are sure to hit the mark. They're quirky like your guy yet personalized enough that they will know you put some thought into your gift-buying decision. So, check out our list and make one of these ideas a gift that your boyfriend or husband will never forget.
Budsies custom Hawaiian and golf shirts are the epitome of personal style and expression. With their vibrant patterns, comfortable fabrics, and tailored fits, our custom shirts allow you to showcase your brand, loved ones or pets in a fun and unique way. Whether you're hitting the beach or the golf course, these custom shirts bring a touch of individuality and make every wear an unforgettable experience. $59 on Budsies.com
Personalize a cozy blanket as a special gift to yourself or a loved one! Our custom blankets are the perfect size for snuggling on the couch, warming up outdoors, or as a fun throw for your bed. Available in either woven, sherpa or arctic pro fleece. $75 on MyPetsies.com
These custom keepsakes are made completely by hand, with each tiny feature sculpted out of colored polymer clay and painted with watercolors. It's a truly delicate process, but the end result is a quality piece of artwork that you can cherish forever. $129 on Budsies.com
Your loved ones will go nuts over these custom pajamas! The cutest, most unique pjs ever! They are lightweight, but cozy enough to wear in the winter. Available in long pants and short styles. They are also the perfect gift, since they are both personalized and useful. $39 on Budsies.com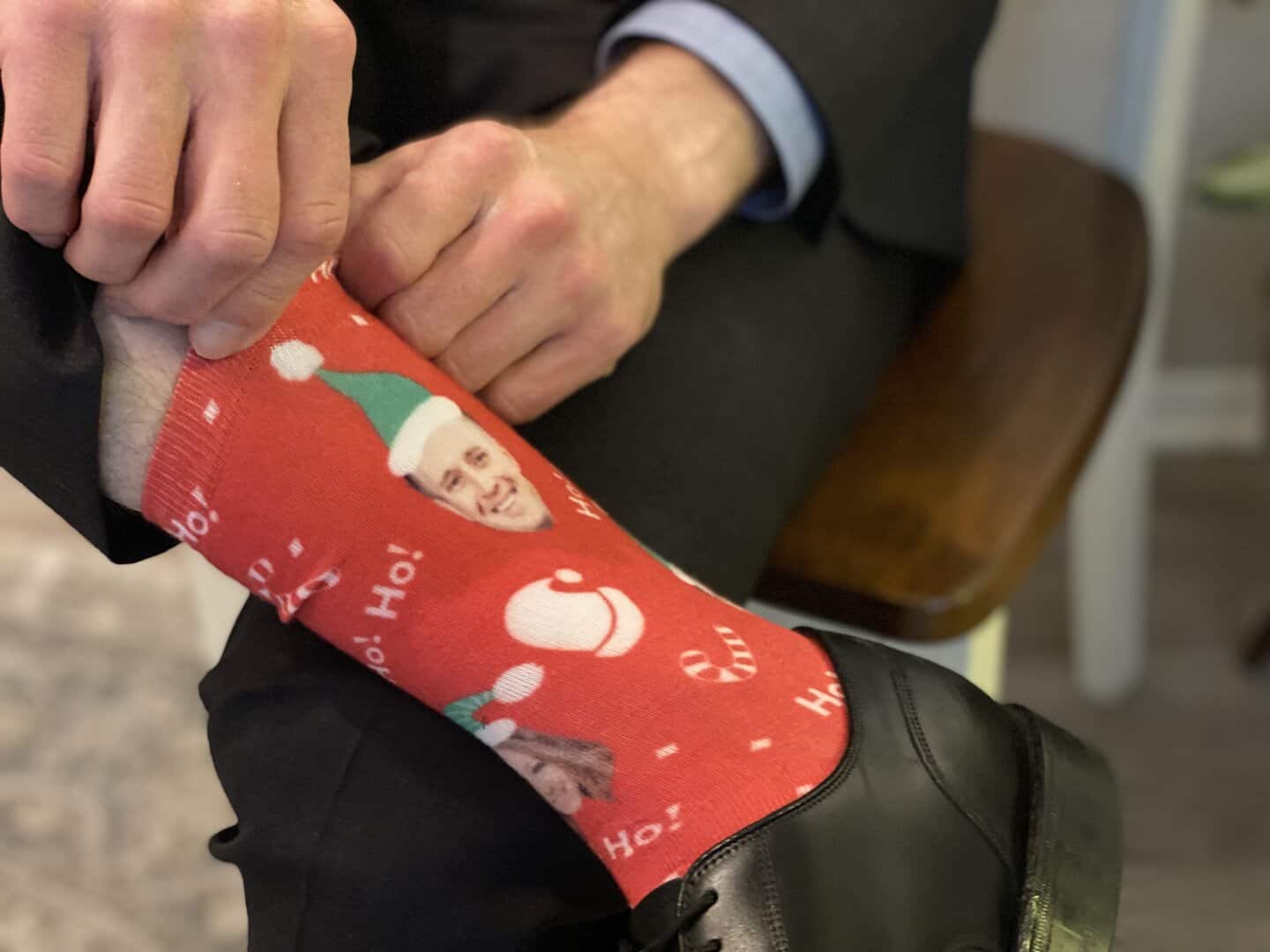 These custom socks are super cozy, adorable, and the perfect gift to yourself—or for your friends and family. They are also an affordable way to surprise your loved ones with something unique and personal. We have a ton of unique designs to choose from and all you have to do is select your favorite and then upload a photo of yourself, your spouse, your kids, or even your friends and coworkers. $25 on Budsies.com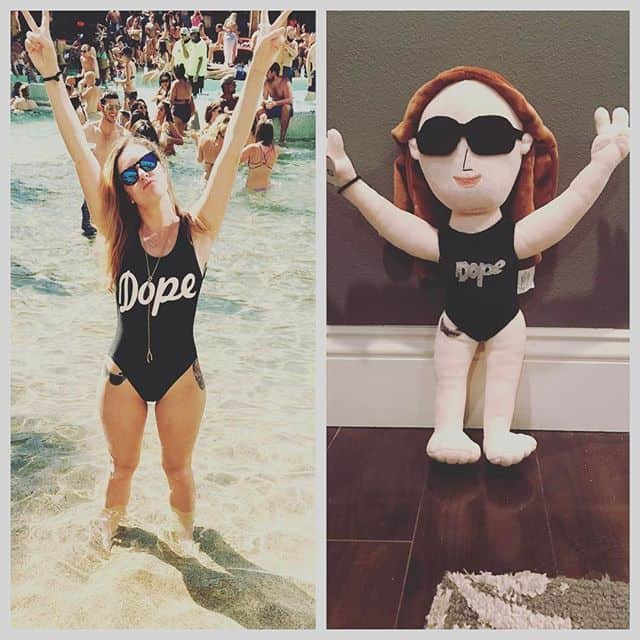 Surprise your man with a doll that looks just like you. When you can't be there to cuddle, your Selfies plushie will keep your boyfriend or husband safe and warm all night long. Budsies can transform a photo into a doll to look just like you. Have your Selfies wearing your favorite LBD, a fun bathing suit, or his favorite team t-shirt. Your other half will love having you by his side and on his mind. An ideal gift for long-distance relationships or if your guy travels for business. $99 on Budsies.com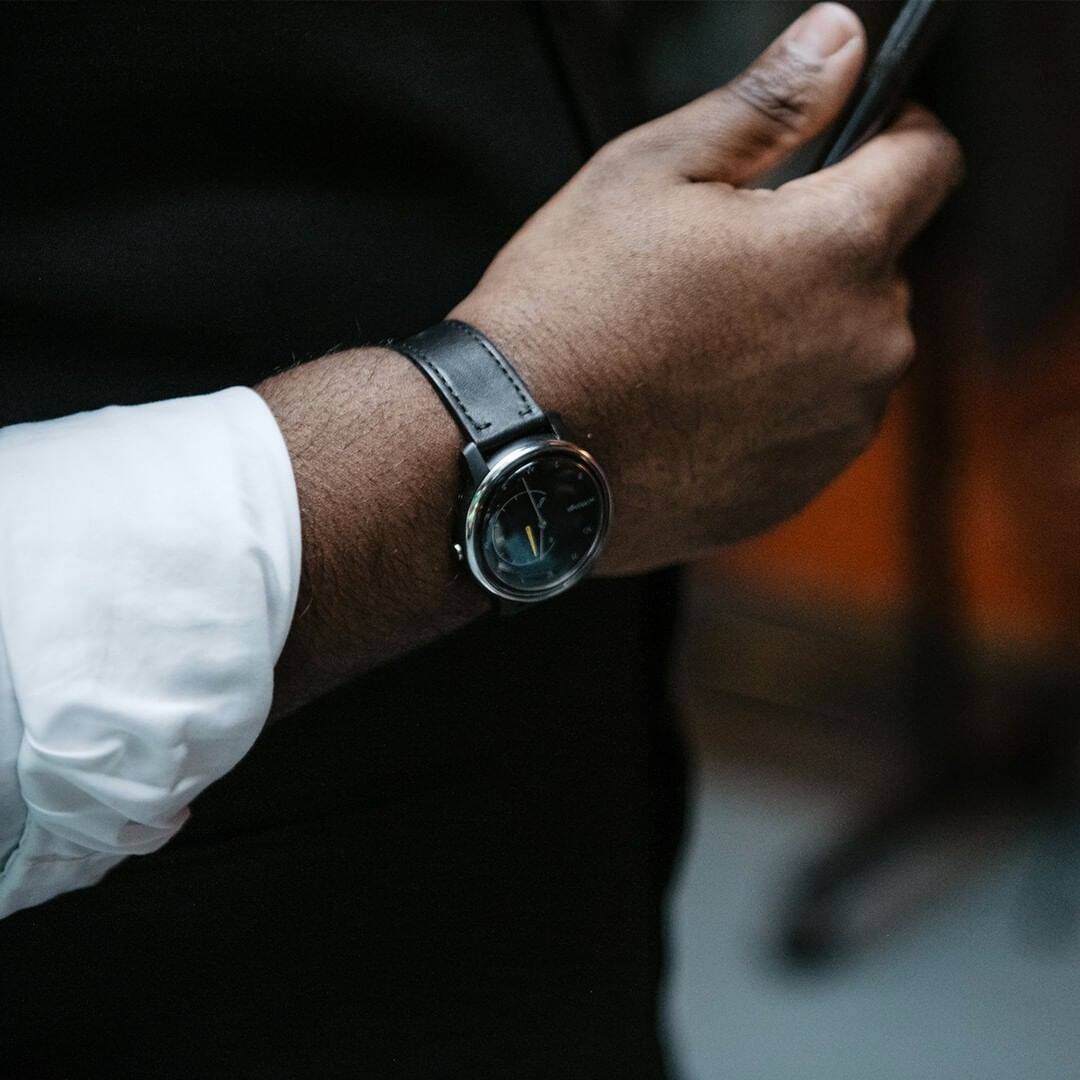 Fitness trackers and smartwatches are popular Christmas gifts for men. Check out the fashionable Steel HR Smartwatch from Withings. It monitors your sleep, fitness activity, and overall health. It's also really stylish and looks like a high-end watch. So you're basically giving two gifts in one. The hybrid smartwatch activity tracker comes in several styles and colors. Best of all, the battery lasts 25 days and charges really fast. Starting at $179 on withings.com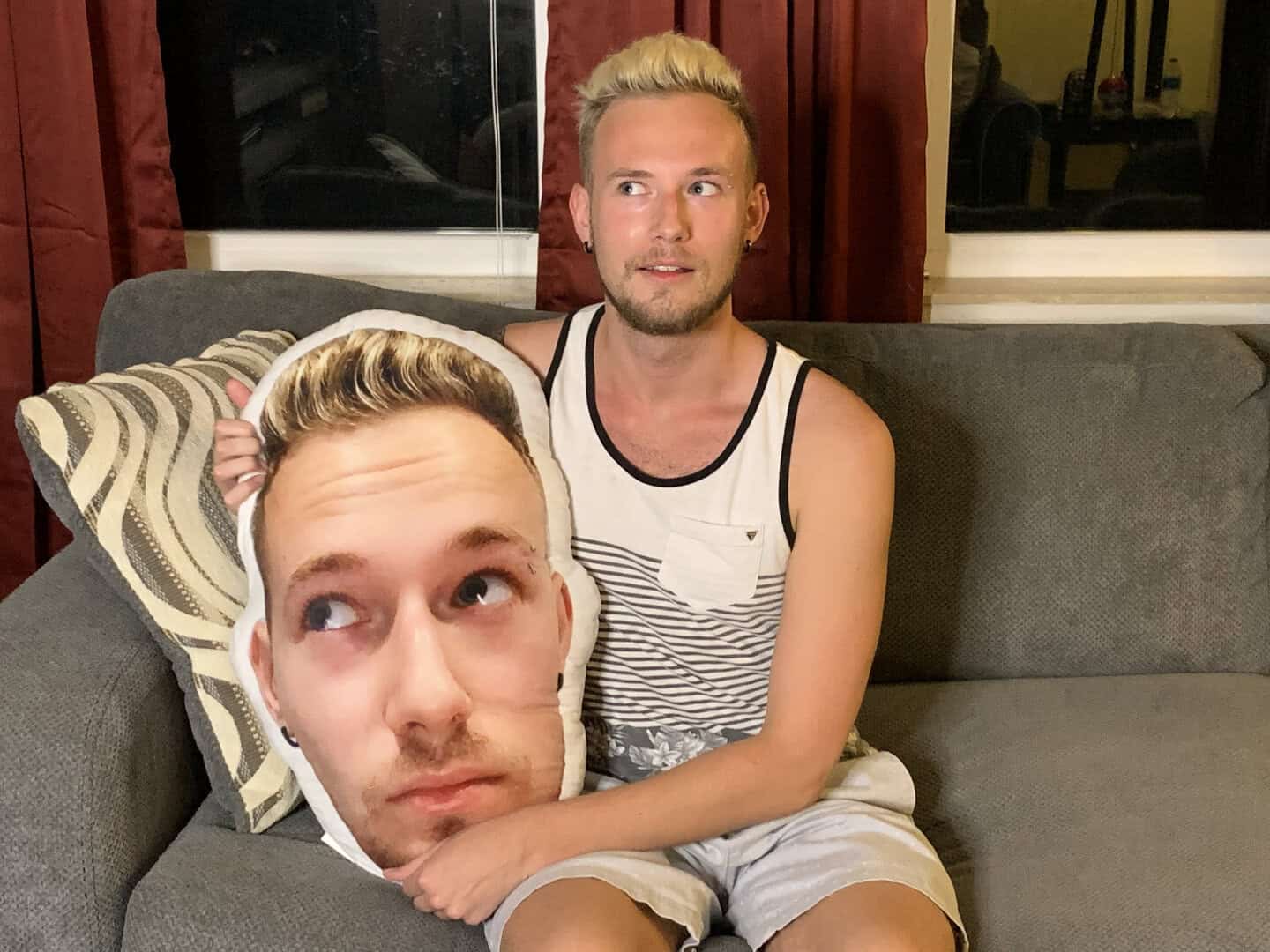 Nothing says "I love you", like making your man laugh. That's exactly what these Face Pillows will do. You can't help but giggle and hug these oversized pillows from Budsies. They're a silly yet thoughtful one-of-a-kind gift that won't break the bank. If you're looking for a funny or unconventional gift for your BF or hubby this one is for you. $39 on Budsies.com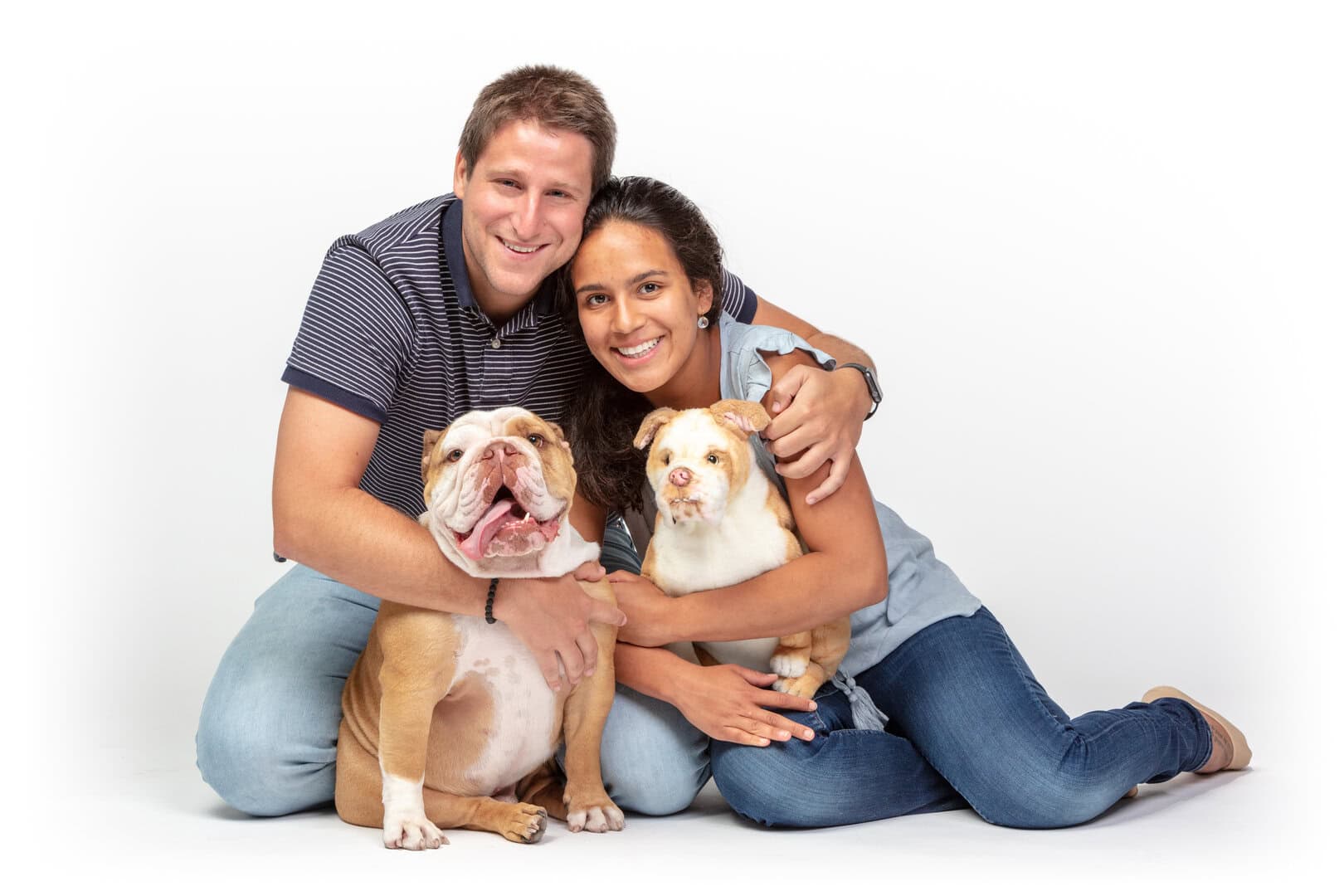 Make this Christmas memorable for your man with a Petsies stuffed animal of his pet. These handmade plushies look exactly like your significant other's furry friend and will be a memory of their pet that they cherish long into the future. He will be delighted that you love his pet as much as he does and he'll remember this best Christmas gift for many years to come. $199 on MyPetsies.com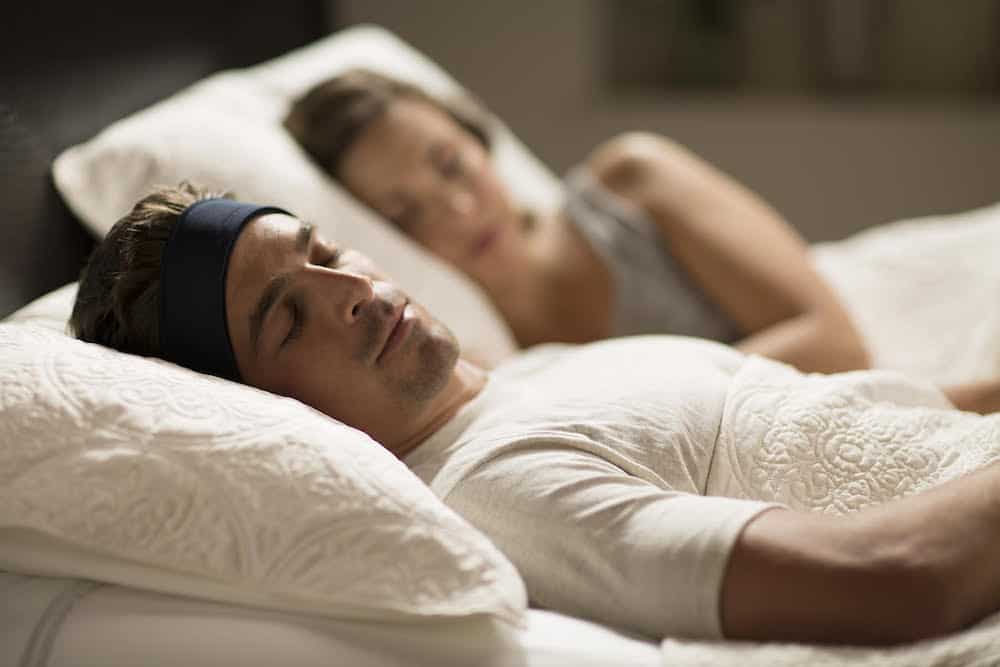 Men need their beauty sleep too. SleepPhones® will help them fall asleep to music, audiobooks, meditation, or even white noise. They are soft, fully padded and the wireless version connects with any Bluetooth-enabled device. Get one for yourself too if your partner is known for his snoring! Wireless version $99.95 on sleepphones.com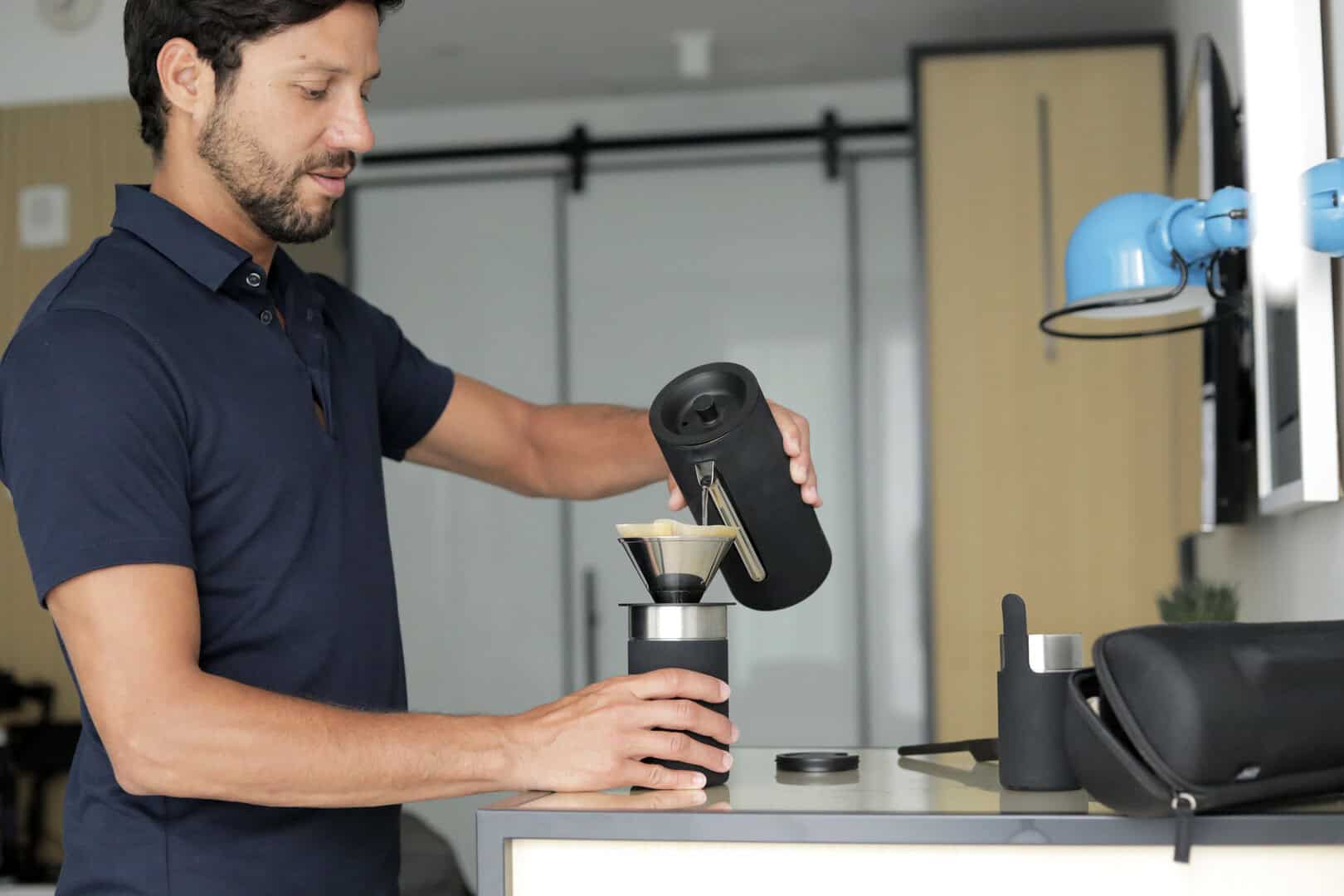 Your husband or boyfriend who loves the outdoors or to travel can now enjoy coffee wherever he is thanks to the Pakt Coffee Kit. The all-in-one coffee-making kit includes an electric kettle and all the components of the classic pour-over brewing method. So he can make barista-quality coffee anywhere in the world. The kit is super compact so it can fit in a backpack or your carry-on luggage. $160 on paktbags.com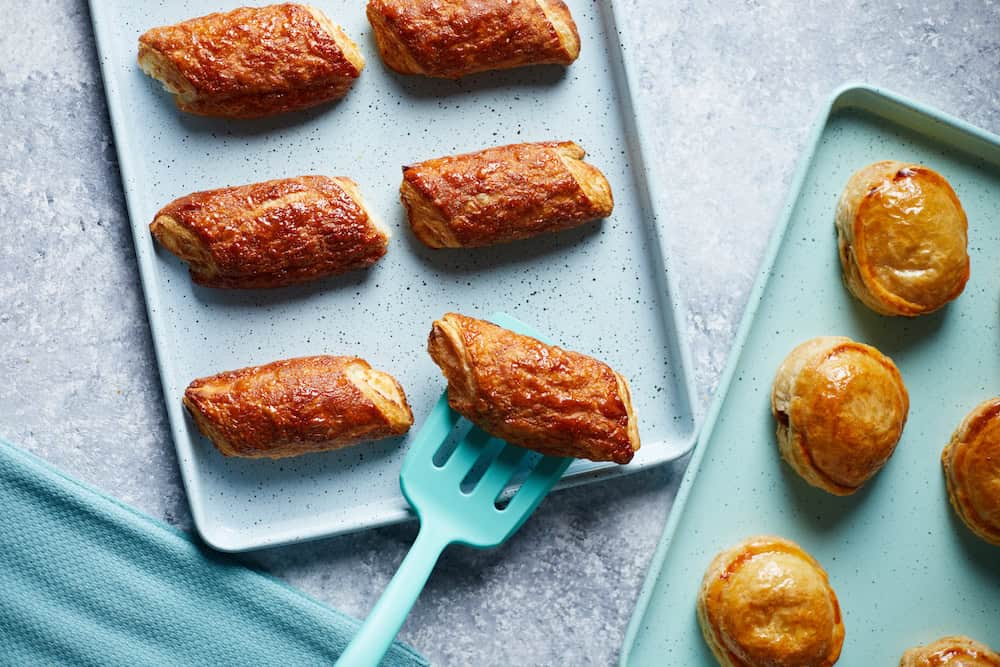 Deliver holiday cheer in every bite to the foodie in your life. This year it's especially important to support family-owned restaurants as they try to recover from COVID-19 related shutdowns. Porto's Bakery is now shipping their sweet and savory pastries in a Bake at Home box. You receive the pastries unbaked and frozen, with instructions on how to bake them. Prices vary on store.portosbakery.com
Fine art makes a wonderful gift for the man in your life who has everything! Check out artist Joe Bergeron's oil painting collections. The hand-painted masterpieces would look amazing in a family room, bedroom, man cave, or office. Joe has been painting in oils for more than 50 years! Celebrate the holidays by supporting an artist and his small business. Prices vary on joebergeronart647.bravesites.com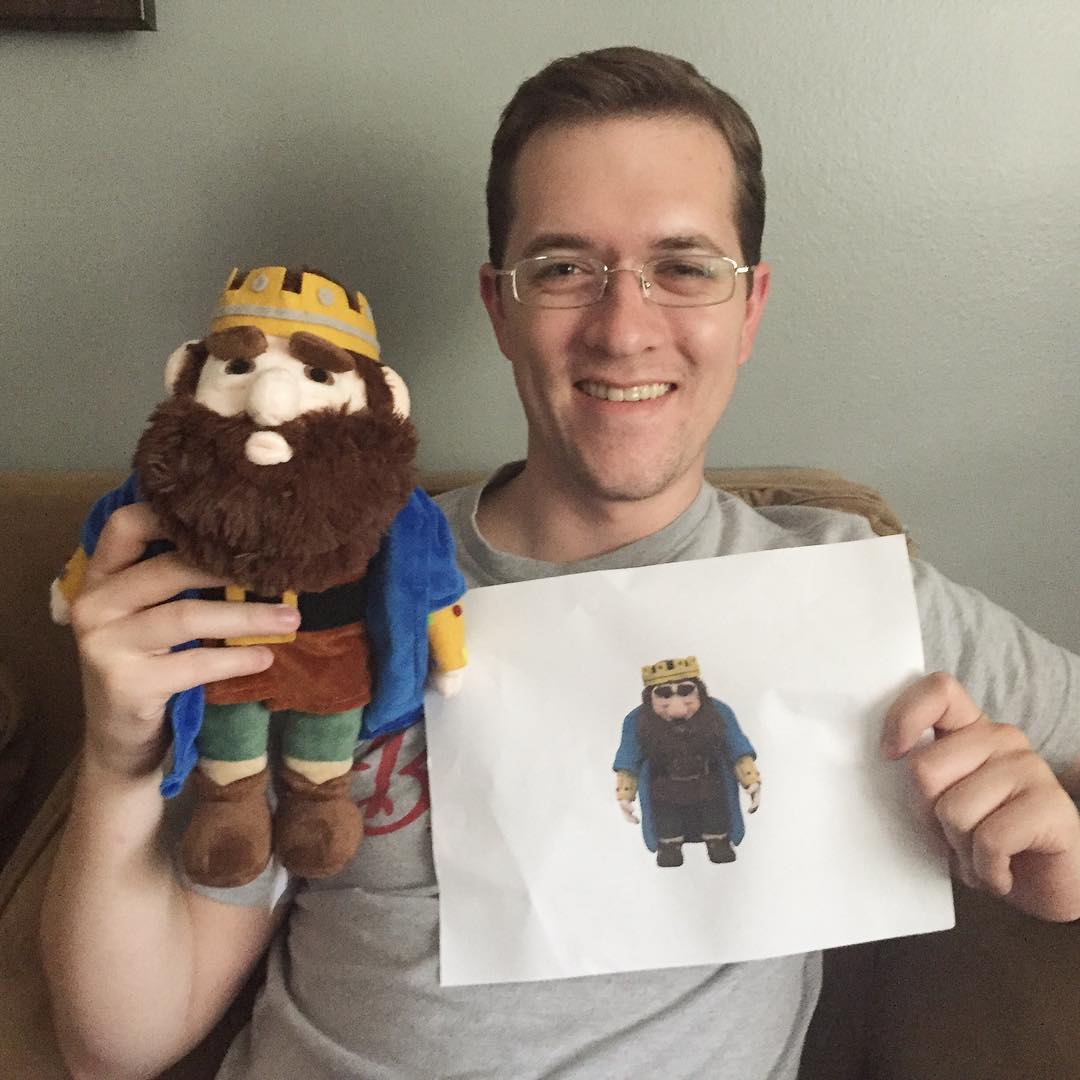 Budsies custom stuffed animals make the perfect holiday gift for the creative person in your life. Whether they draw their own original characters, illustrate books, love to doodle, or paint detailed masterpieces, Budsies can bring their artwork to life. They're not just for kids, grown-ups love seeing their designs as a real 3D huggable plush. Celebrate their artistic talents with this one-of-a-kind holiday gift. $139 on Budsies.com
If you're looking for the perfect gift for a pet lover check out Petsies custom pillows. They have several new styles of personalized pillows that are brand new for the holidays this year. They're really easy to make, just send your boyfriend or husband's favorite photo of their pet to Petsies and they print it directly on the huggable pillow. You can even choose to have a custom-shaped pillow. Petsies Pillows are super soft and cuddly and will surely make the holidays even cozier. Starting at $39 at MyPetsies.com
These Best Christmas Gifts For Your Boyfriend and Husband Won't Last!
You can't go wrong with any of these best Christmas gifts for the man in your life. They are as fun as your guy and heartfelt in many ways. Your boyfriend or husband will literally love receiving any one of these gift ideas and thank you from the bottom of their heart on Christmas Day.