We are a professional blog site that may receive compensation or free samples from the companies whose products and topics we write about. We are independently owned, and the opinions expressed here are of the writer. To read the full disclosure click here.
________________________________________________________________________
It's the most wonderful time of the year! It's time to start planning your holiday gifts list. Kids have really big expectations of what they want to find under the tree on Christmas morning. It can be hard for parents, grandparents, aunts, uncles, and friends to find the perfect gifts for kids. Especially gifts that they will actually play with after a few weeks, and that mom and dad will like too! Here are our picks for the best gifts for kids in 2020.  
Bring your child's drawing or art creation to life with Budsies custom stuffed animals. Kids of all ages love seeing their masterpiece brought to life as a huggable plushie. They will play, snuggle, and hug their Budsies for years to come. It's super easy to make. Just upload one of the child's pictures, crafts, original characters, or any artwork that they love. Then Budsies will hand-sew a stuffed animal that looks exactly like it! This one-of-a-kind gift is sure to win the hearts of children of all ages.
$99 on Budsies.com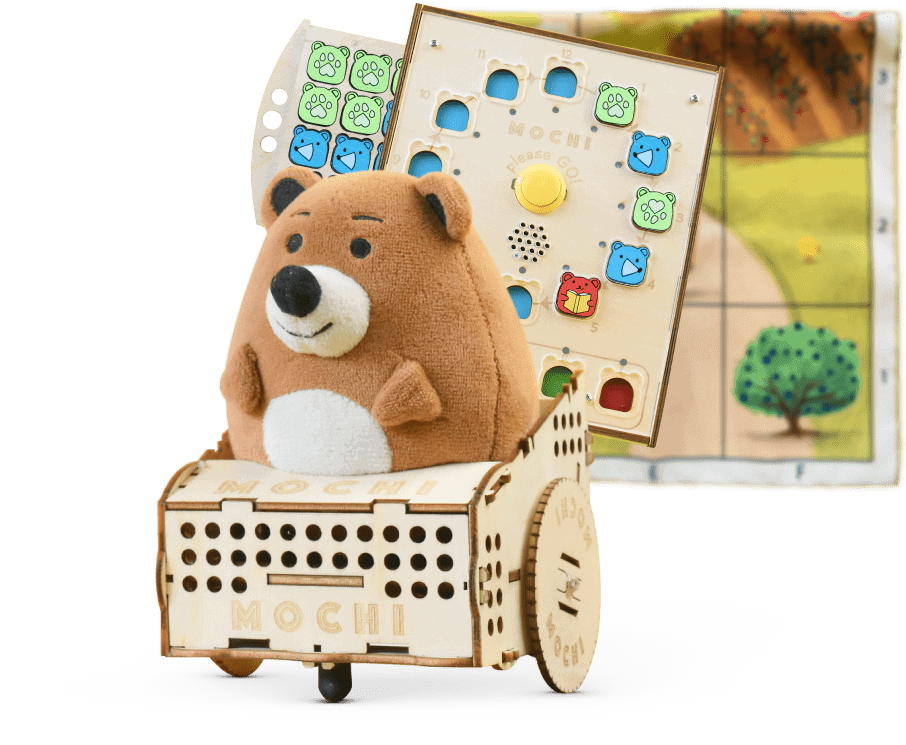 This is a tech toy you'll want your child to play with! The Mochi Robotics Kit allows kids to control the cute bear, Mochi, who rides around in his robotic car. We know that kids learn by doing, so this creates a fun, interactive learning experience for children all without screentime. So how does it work? Kids place blocks into their programming board to control how Mochi navigates an adventure map. The coding-bear is also Lego-compatible.
$189 on learnwithmochi.com
The holidays will look very different this year. Many families won't be able to travel to visit loved ones due to the Coronavirus. Buddy Pillows are the perfect holiday gifts for those who you won't be seeing due to social distancing. These soft and cuddly pillows make it so you can hug grandma, grandpa, aunts, uncles, cousins, and friends again! Buddy Pillows are brand new this holiday season and will be a gift that kids of all ages will love! They come in three different styles and two sizes. The hard-to-buy-for tweens and teens will love the face pillow option perfect for making silly TikTok and Instagram videos.
Starting on $39 at Budsies.com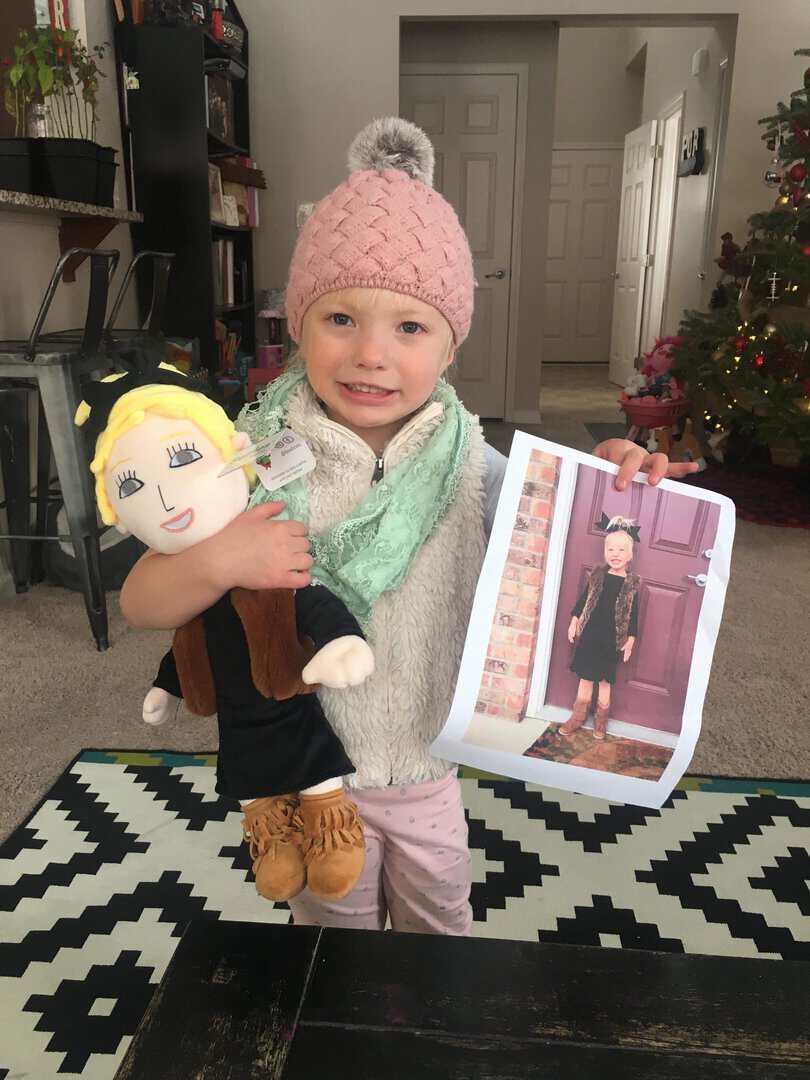 Create a custom doll that looks like your child or a loved one. The ideas are limitless! Celebrate a school milestone or accomplishment, have the Selfie wearing a fun costume, or dressed in their favorite outfit. Selfies are handsewn and include all the little details that make a child unique, like hair color and style, any birthmarks, and fun accessories. This personalized holiday gift is really special for kids as they get to see themselves represented in doll form. Selfie dolls that are made to look like a child's parent can also help relieve the stresses of separation due to military deployment, business trips, or divorce. It will be a Christmas present your child will remember for years to come.
$99 on Budsies.com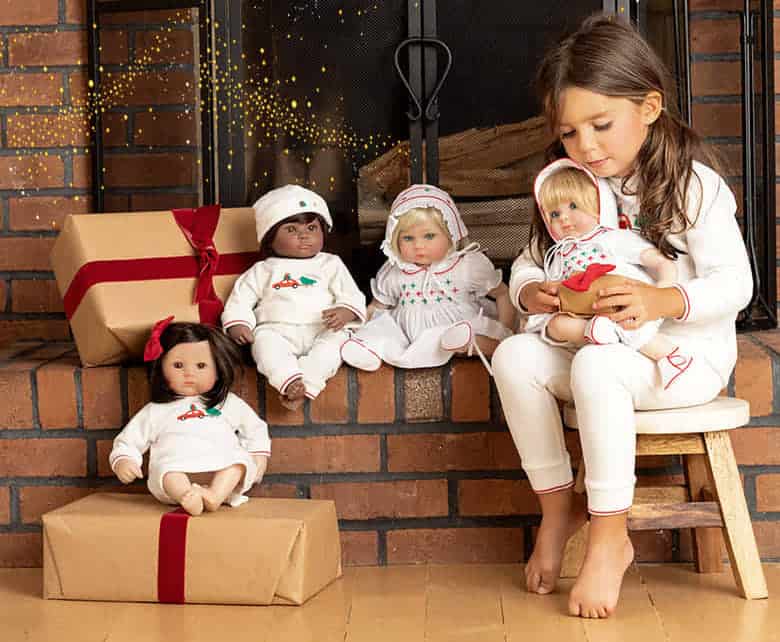 The latest endeavor for Feltman Brothers is an exquisite line of lifelike dolls that children can cherish for years. They're made of vinyl that's soft to the touch with a soft huggable body. The dolls and their accompanying accessories reflect the standards of craftsmanship that the company has maintained for over one hundred years. Each doll comes dressed in a Feltman Brothers onesie and bonnet and includes a birth certificate. Beyond the doll, you can get accessories to enhance the play experience for your little one. The tradition for excellence and quality workmanship from the heirloom baby clothes collections have been re-imagined in perfect detail for the doll collection.
$99 on feltmanbrothers.com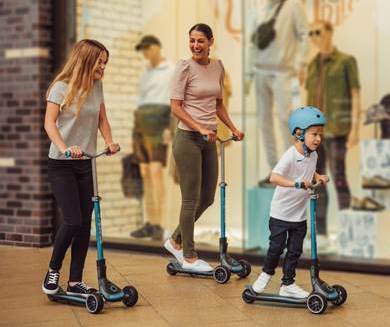 Kids have been playing more at home and outside because activities have been canceled due to restrictions from the Coronavirus. That means bikes and scooters are popular gifts for kids this year. Check out the Ultimum Kick Scooter from award-winning Globber. Everyone can ride this 3-wheel scooter thanks to its curved, 6-height adjustable T-bar, and adjustable steering system. A lot of families are on a budget right now, so it's great that this scooter can work for both a 5-year-old and an adult!
$147 on amazon.com
[UPDATE: You can now turn custom artwork into a one-of-a-kind plush! Make your own stuffed animal by clicking here to get started!!]
Support Small Businesses this Holiday Season
We know small businesses are struggling this year, so we want to highlight some of our favorite holiday gifts for kids that also support mom-and-pop stores. With COVID-19 restrictions still in place, many small businesses have set-up new websites and are shipping nationwide. We know they thank you and appreciate all the help this holiday season.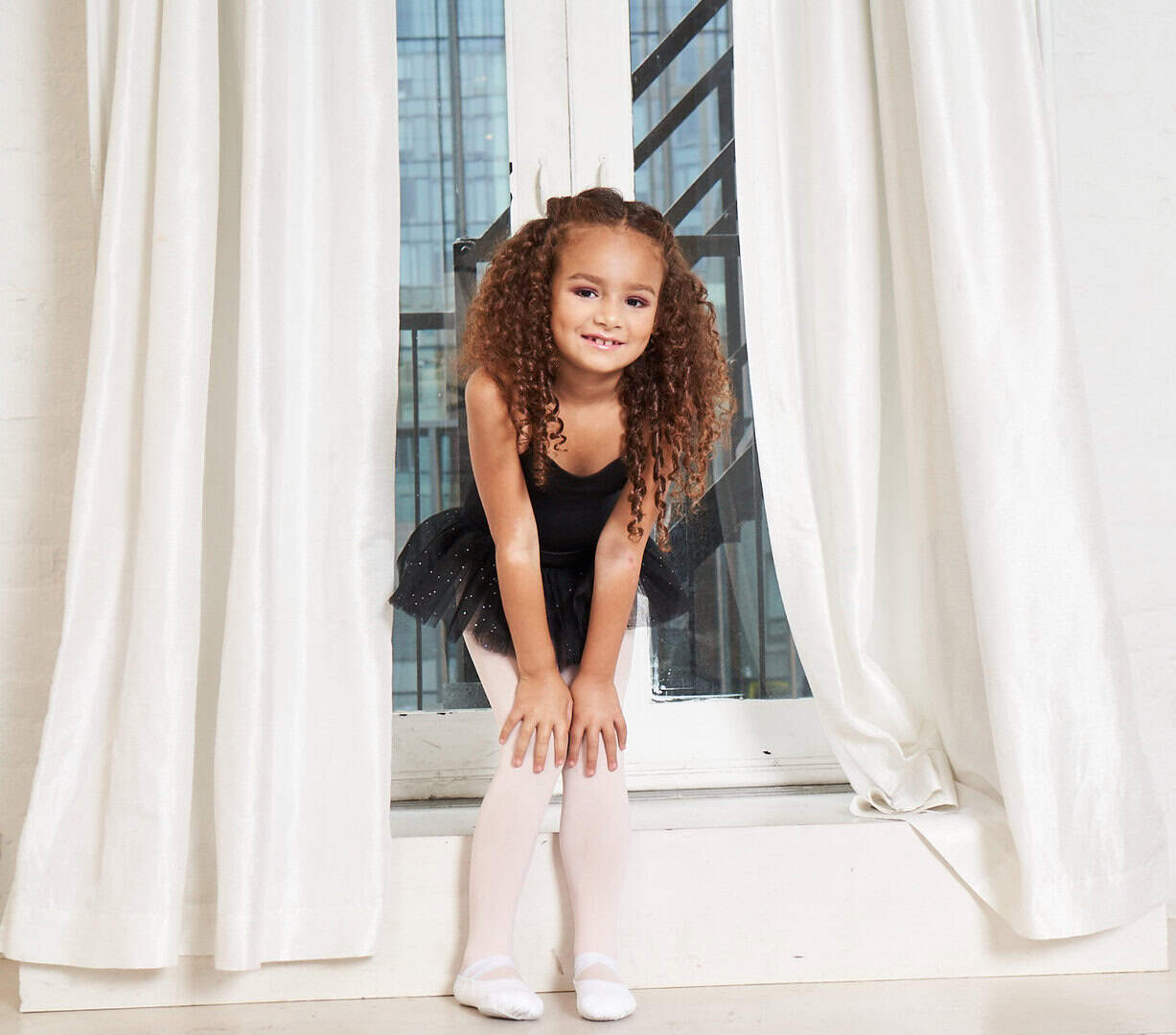 Costumes, tutus, and other dancewear are very popular gift choices for kids since they love dancing and playing dress-up! Support a small business and find a ton of fun and affordable options this holiday season from Tutu Cute Dance Fashions. They carry all the best brands from dance, gymnastics, and athletic wear, so you can find the latest trends for kids of all ages.
Prices Vary on tutucutedanceboutique.com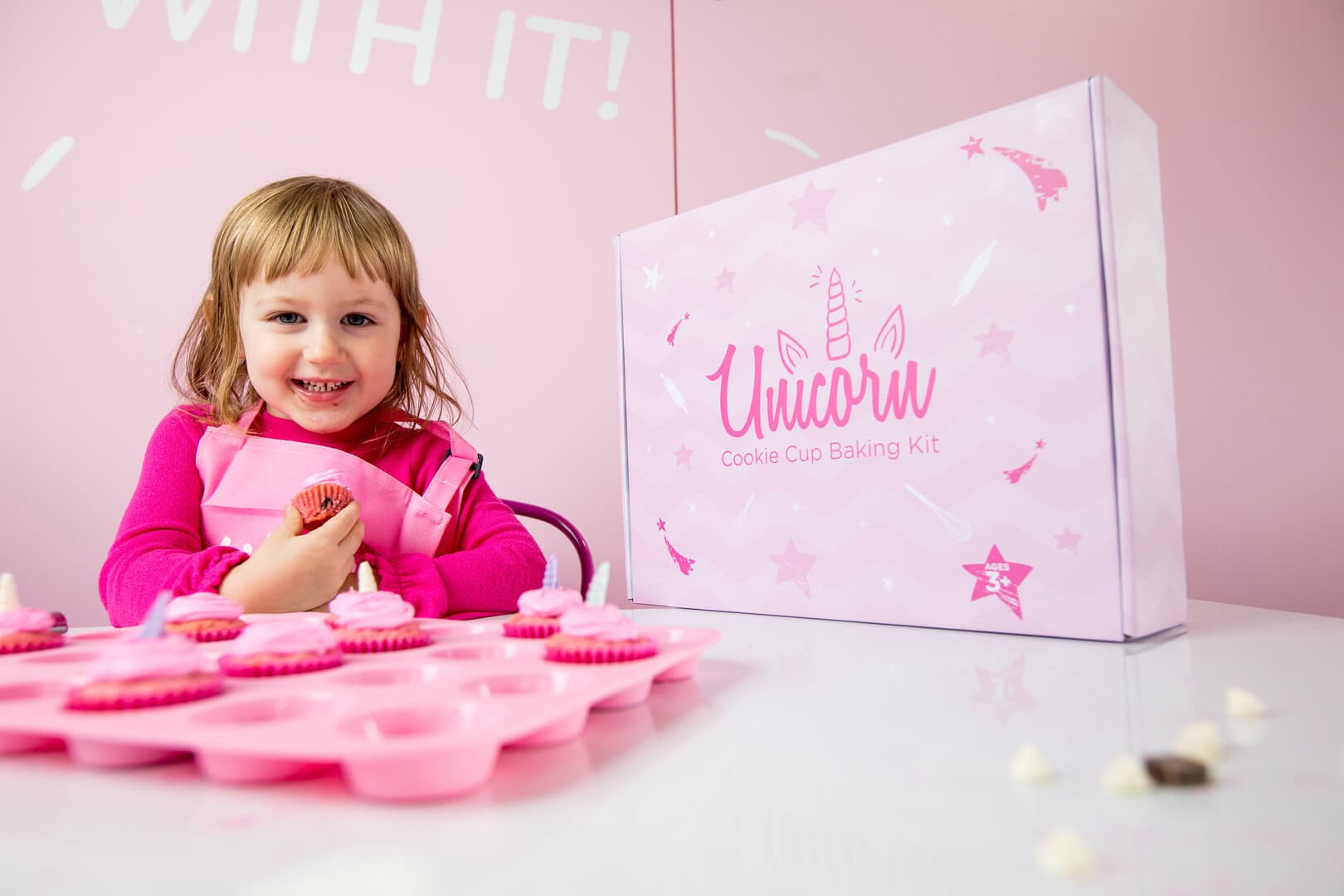 Like so many other restaurants and bakeries, The Cookie Cups had to close their doors when COVID-19 hit. But nothing could stop this family-owned business. Now they're bringing the baking experience to your home with their new and magical Unicorn Baking Kits. Kids will feel like they're in their very own fairytale cooking up delicious mini cookie cups! The kit includes everything you need including an apron, measuring cup, baking pan, unicorn plate, and all the necessary ingredients.
$49.99 on thecookiecups.com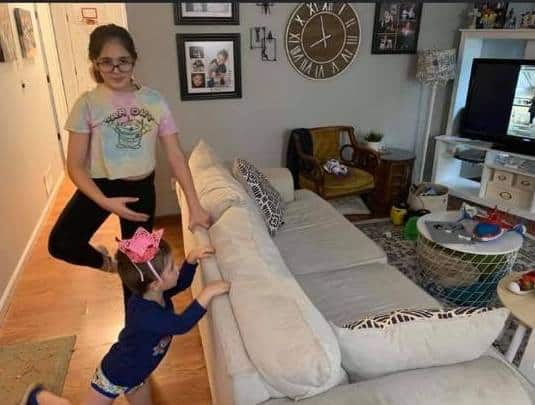 Experience gifts are a little tricky this year due to the Coronavirus. So instead, virtual classes are a great option, and you can support small businesses! Peachtree City School of Dance offers several different live virtual dance class options and dance camps for kids of all ages. All dancer teachers are certified and they follow the America Ballet Theatre curriculum. This is a great way for cousins or friends who live in different states to be able to still have fun together and enjoy a playdate! My daughter had a blast in their princess class with all her cousins across 4 different states!
Prices Vary on ptcschoolofdance.com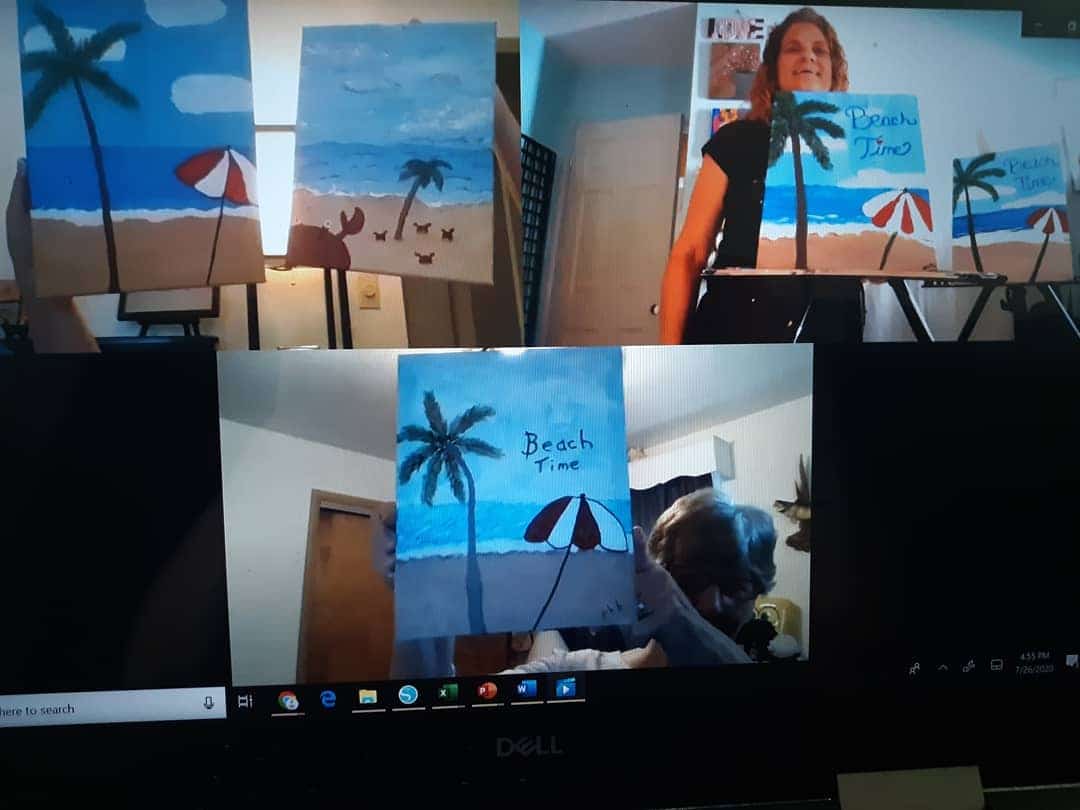 Kids of all ages will get inspired by taking a fun online art class. Gallery On The Go is a virtual painting service. In just 2 hours, Tricia shows you step-by-step how to paint a pre-selected painting. Best of all, the supplies are included, so you don't have to figure out the difference between watercolors or acrylics (leave that to the experts!) Art enrichment is so important for kids (and adults). Gallery On The Go even offers art club programs for the entire family.
Prices vary on GalleryOnTheGowithTricia.com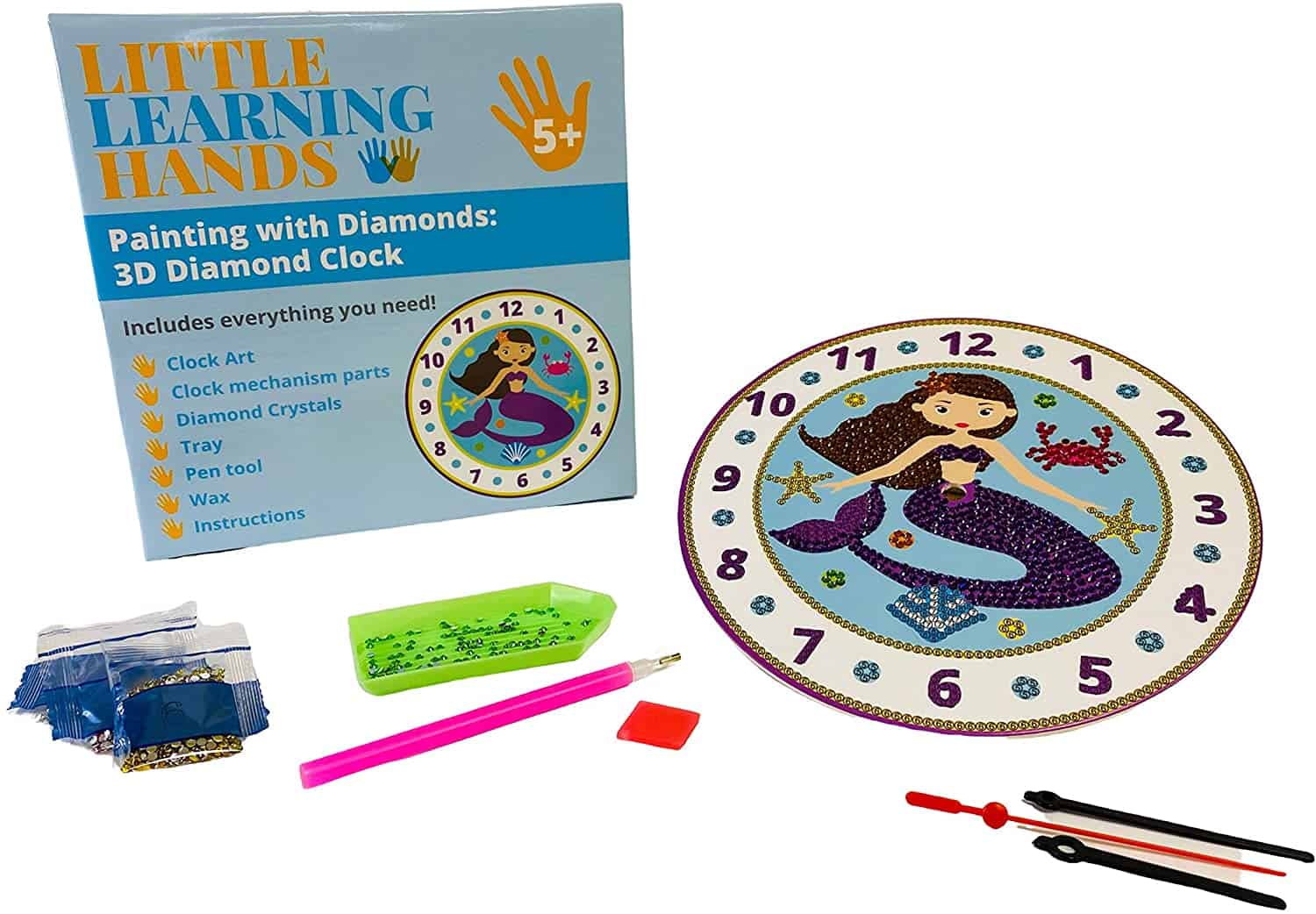 Crafts are great gifts for kids so they have something to do over Winter Break. The Painting with Diamonds 3D Diamond Clock is an easy-to-assemble kit for kids that combines creativity, fine motor skills, and hand-eye coordination. They're great for decorating a kid's bedroom, playroom, or hang it up where the kids are doing their virtual learning. They will actually love learning to tell time off a clock that they made. It comes in four different styles, mermaid, butterflies, soccer, and football.
$16.99 on amazon.com
If your child is obsessed with their pet, Petsies Pillows are the perfect gift for them. They are custom pillows made from a picture of your pet. And they can make any and all pets! From dogs, cats, birds, monkeys, pigs, even rats or snakes! You just upload a photo (the higher the resolution the better), and they'll print the image directly on a soft, cuddly, huggable pillow. These personalized pillows are made in the shape of the pet and printed on both sides. They are great for the hard-to-buy-for tweens or college kids who miss their pets while away at school.
Starting at $49 on MyPetsies.com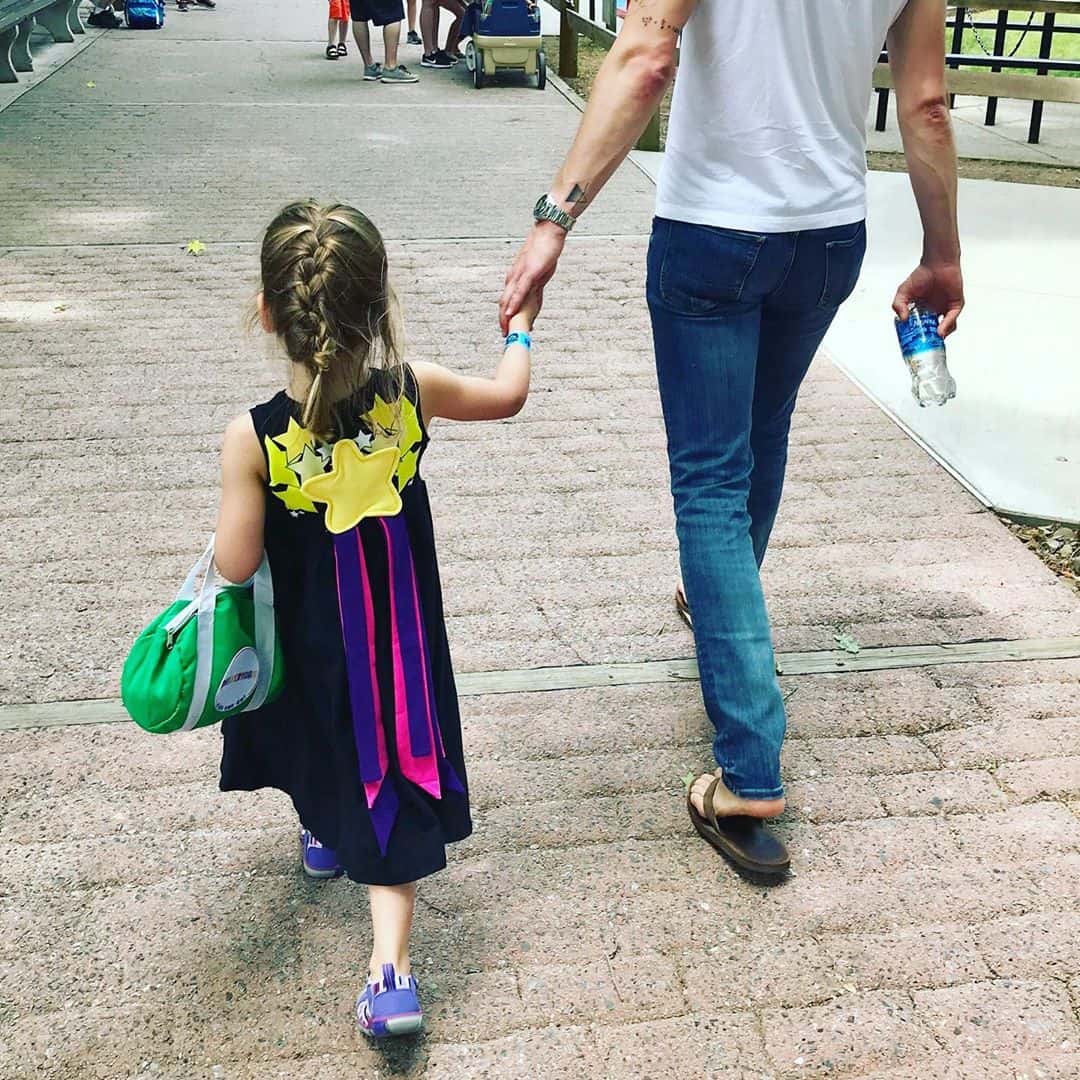 Encourage fun and dress-up for your toddlers with soft, wearable, everyday costumes from Snickerdoos. They believe in the power of play and the positive impact that costumes can have on a child's development. When a child steps into a costume and uses their imagination, they grow confidence and empathy while practicing their creative thinking and motor skills. There are six unique styles to choose from all designed with a child's comfort and sensory sensitivities in mind. They are available in sizes 3T-5/6.
Starting at $49 on snickerdoos.com
You have a lot of great options for gifts for kids of all ages this holiday season! Don't forget to order early because shipping times have greatly increased with more people shopping online this year. Looking for other gift ideas?