We are a professional blog site that may receive compensation or free samples from the companies whose products and topics we write about. We are independently owned, and the opinions expressed here are of the writer. To read the full disclosure click here.
________________________________________________________________________
If you think your Instagram photo game is strong, you obviously haven't seen Mitts! Mitts is a custom stuffed animal made by Budsies that travels around with his family. He's known for his scenic photos, most of which out-shine many photos you'll see on the 'Gram. Don't believe me? Check them out!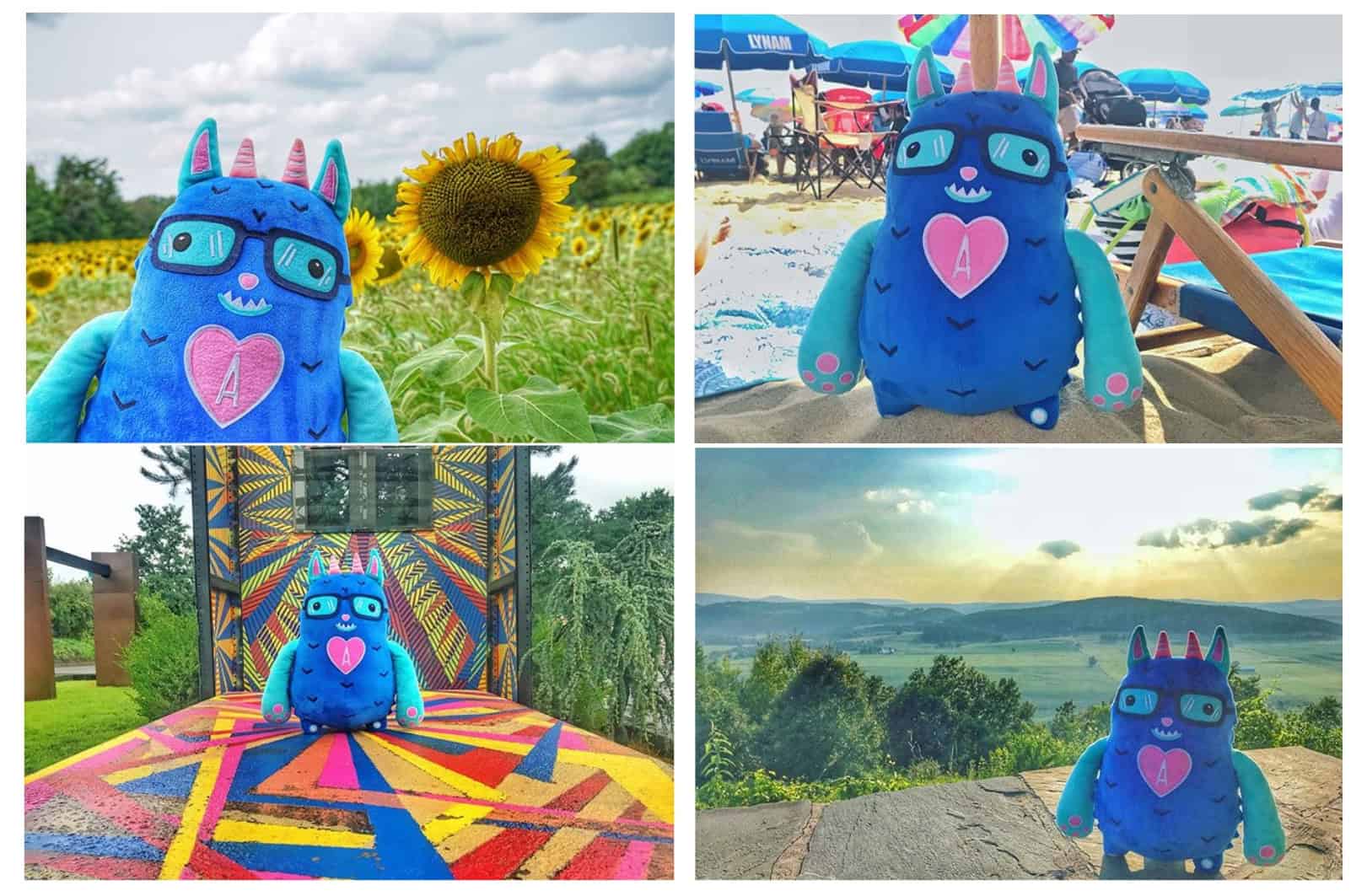 We're seriously jealous, Mitts!
Who is Mitts the Budsie?
So who is Mitts? And why does he get to travel to all of these amazing locations?
As a creative person and out-of-the-box thinker, Andru had an idea to surprise his long-distance girlfriend Adrienne. Since they don't get to see each other as often as they'd like, they came up with a character and had one of their friends draw him up. From there, they sent the artwork off to Budsies where we created their one-of-a-kind Mitts plushie!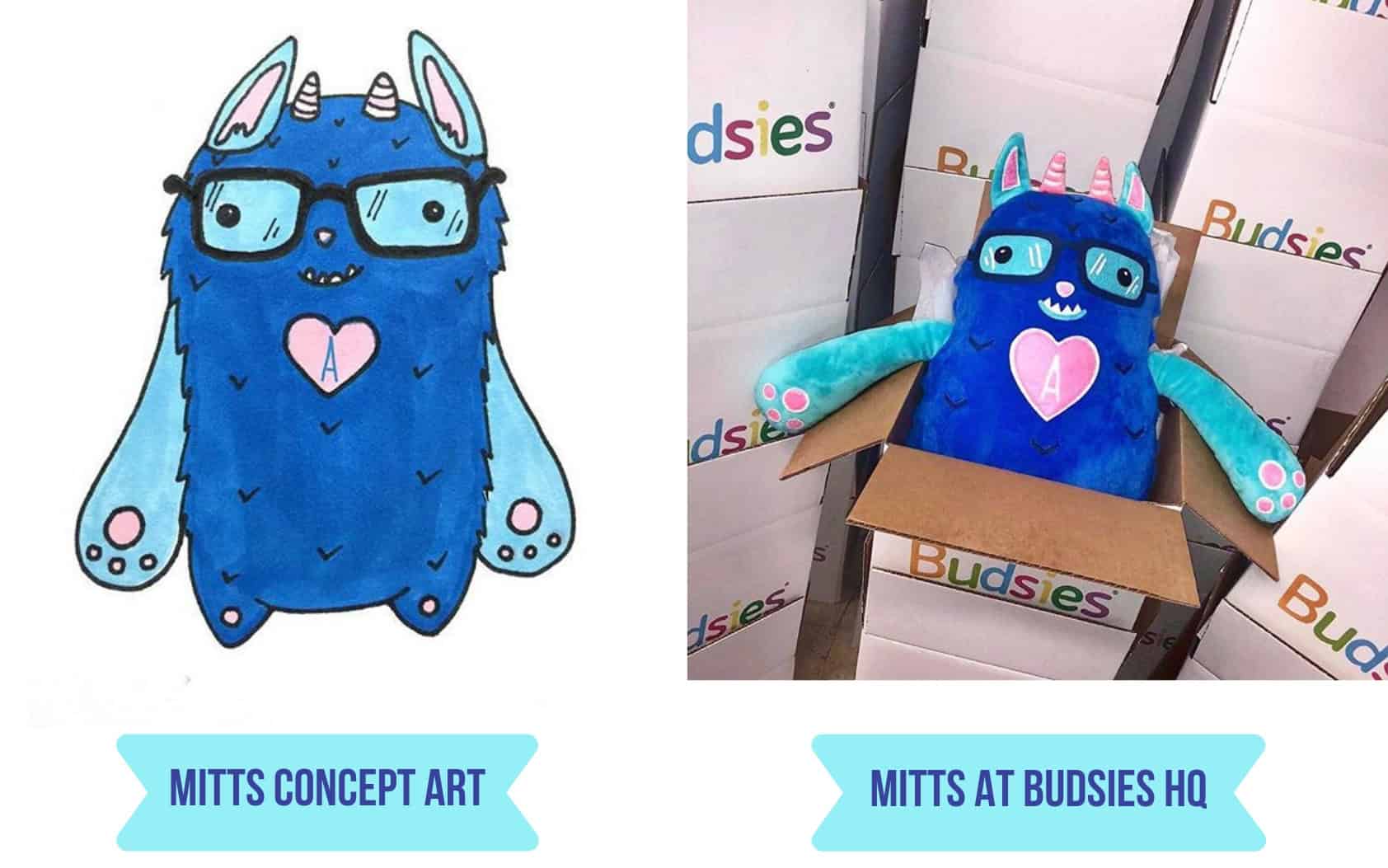 Mitts travels back and forth between his two homes: Ontario with his "dad human" and Pennsylvania with his "mom human". The couple didn't originally intend on starting an Instagram page for the plush, but with the amazing photos they've taken of him, how could they not share them with the rest of us?
Adrienne & Andru trade-off Mitts about every two weeks. While Mitts is visiting each parent, he gets to travel around local scenic areas and of course, poses for photos. They then share the photos on social media and with one another.
"We do this as a way to share our home towns with each other (and the world)," said Andru.
C'mon, is this not the cutest thing ever?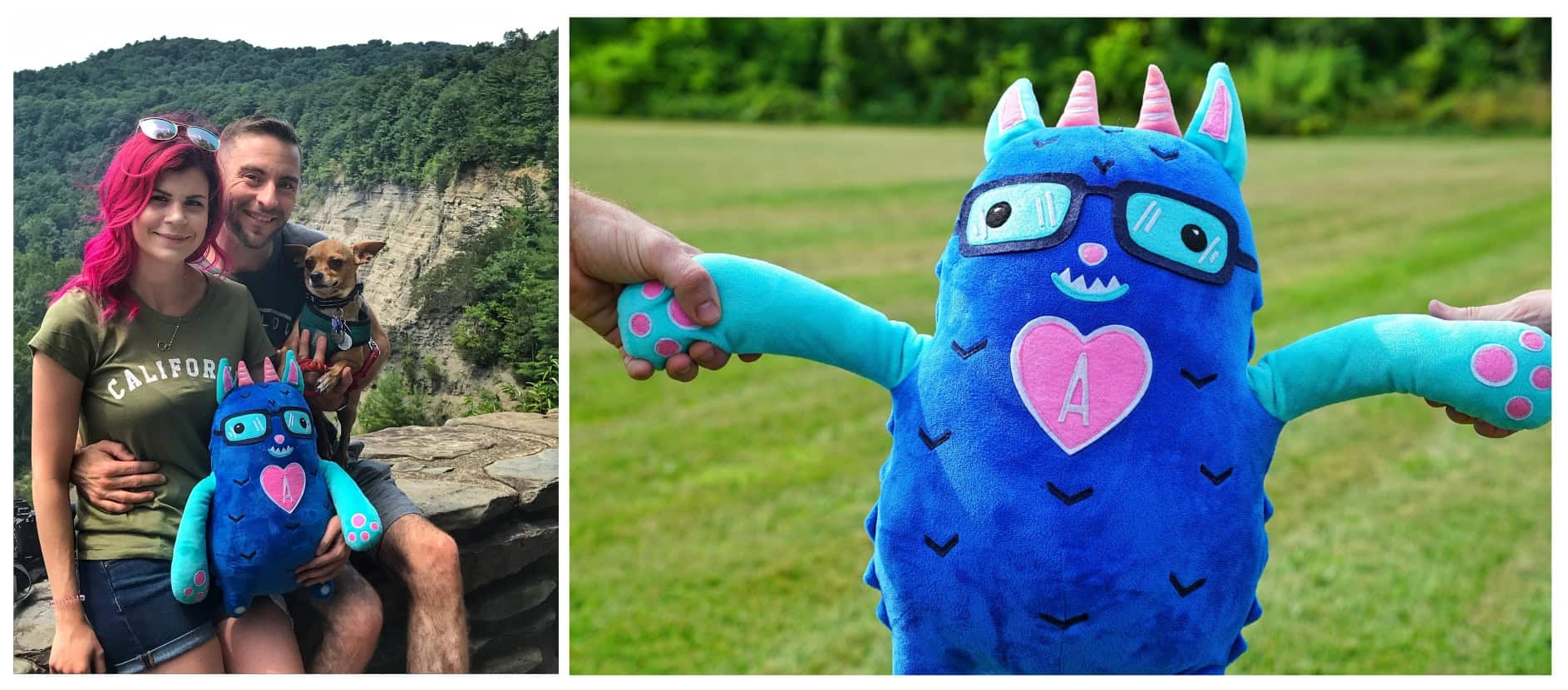 The photos and travel locations are a surprise to each partner in the relationship, and it's become a fun way for them to share their local spots & culture with each other. Andru and Adrienne also travel together, and Mitts is of course included! Take a look at some of the amazing locations Mitts has traveled to:
Terre Bleu Lavender Farm: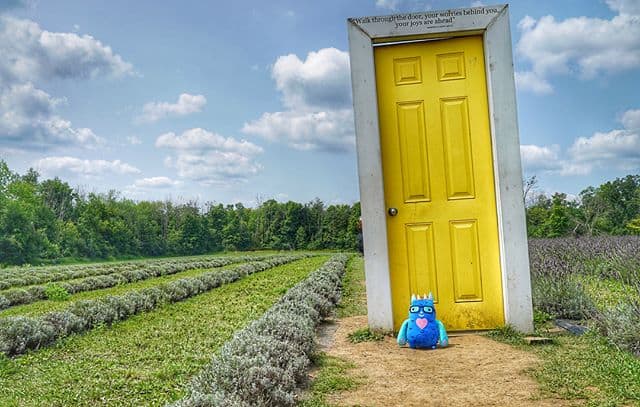 Letchworth State Park: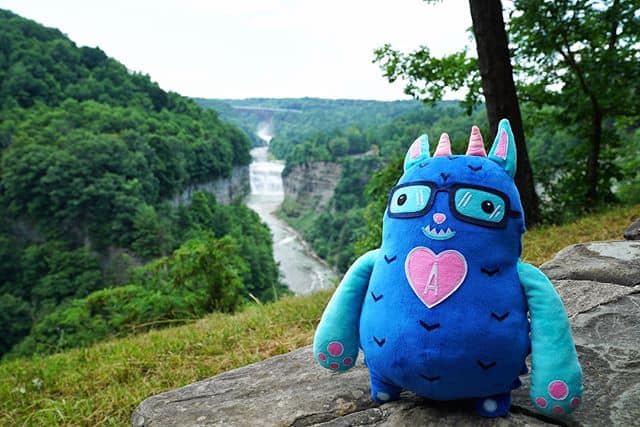 Stoney Creek: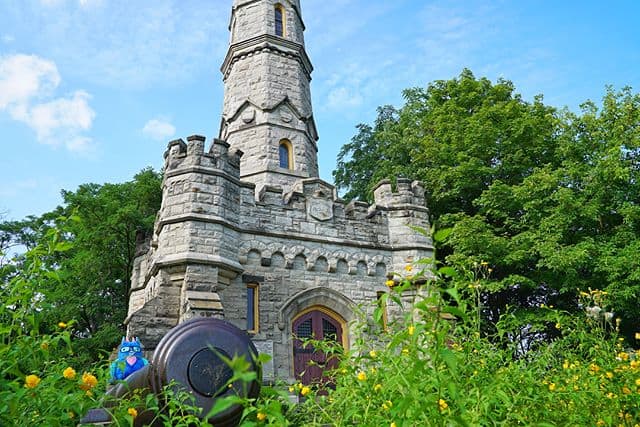 Italian Festival in Scranton: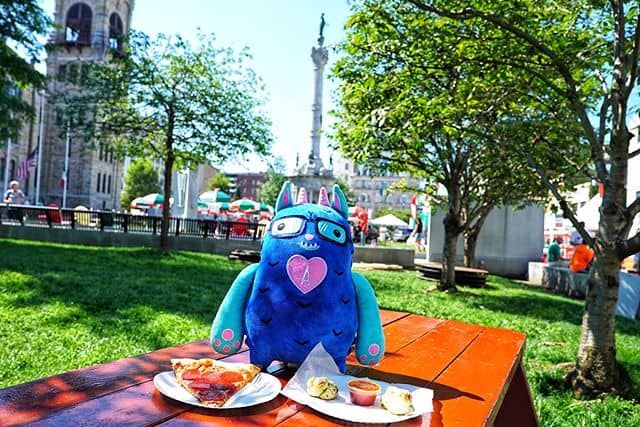 Follow along with Mitts' adventures on his Instagram page.
Design your own character and bring it to life as a custom stuffed animal with Budsies!