We are a professional blog site that may receive compensation or free samples from the companies whose products and topics we write about. We are independently owned, and the opinions expressed here are of the writer. To read the full disclosure click here.
________________________________________________________________________
If you've been thinking about new bedroom furniture for your child, you've probably suffered from a little bit of decision paralysis. It's a big deal – you're trying to balance safety and durability with something that will make them happy. And you also want the bedroom furniture to grow along with them, gracefully.
Let your child help make some of the decisions
It's great to consult your kids on what kind of bedroom furniture they like- but be prepared. My nephew, when recently asked about his preferences for a new bed, announced that he would be happy with a tent. His parents, hoping for something a bit more substantial, kept asking questions. Upon further consideration, he announced he wanted a treehouse in his room. Pressed further about what he wanted to sleep on, he furrowed his small brow, and finally blurted out: "A LOG!"
In other words, it's better to come up with some ideas for them to choose from. Let them pick out the color, or between a couple of different styles of dressers. They'll still feel proud and excited about their new furniture, and you'll be relieved that you're not dealing with the wood chips from the hollowed out log.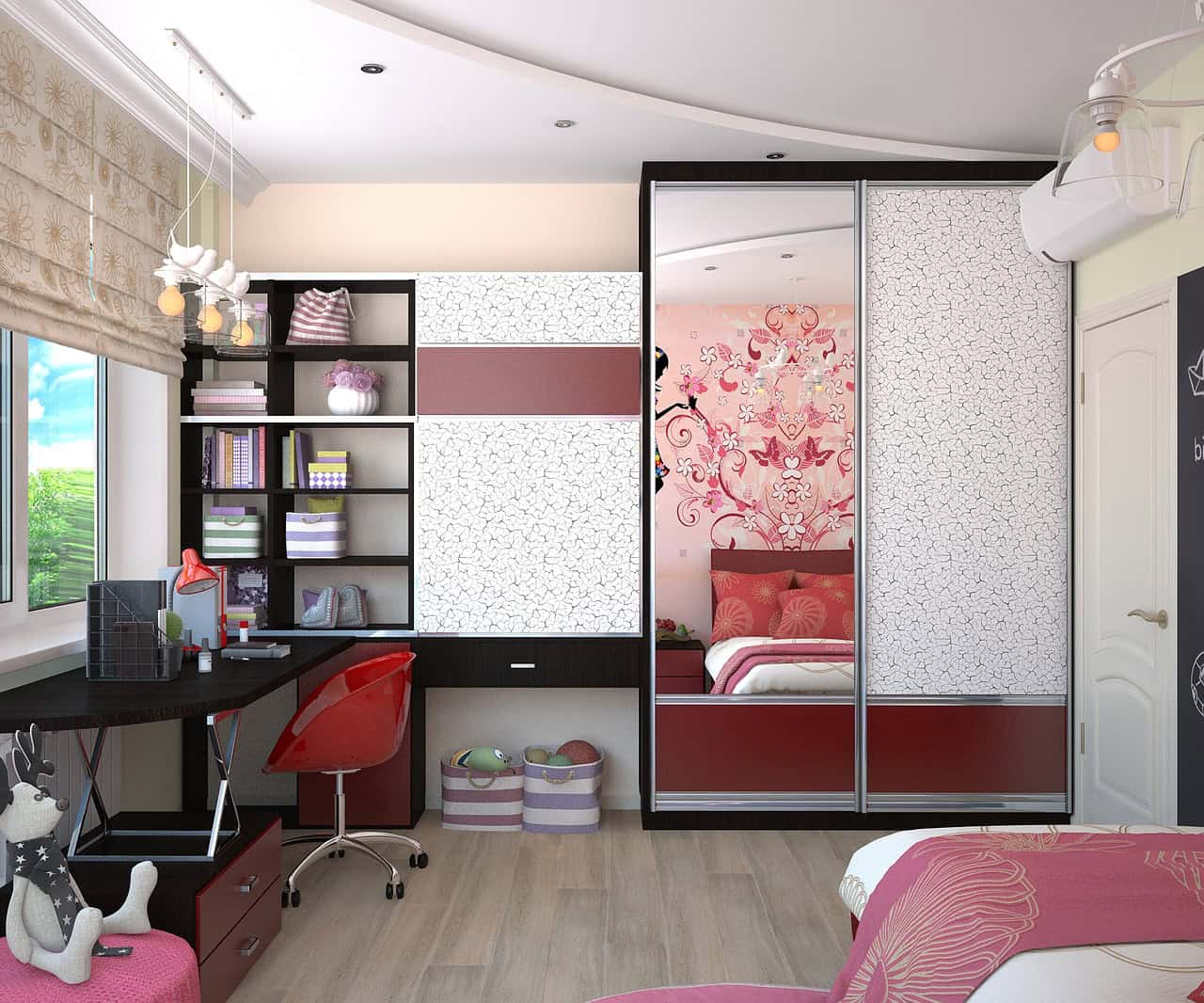 Don't skimp on quality
A successful childhood means that there's some fun going on in their room. No matter how well-behaved your children are, they're going to play, drop things, and just be kids. Their furniture should be able to take it. Pay attention to the construction. Good solid furniture shouldn't wobble, tip, or chip easily. Proportions should work for your child – lower and wider is better than tall and narrow. Check that dresser drawers open easily from their height. Make sure that the paint is non-toxic, that the edges of the bedroom furniture aren't sharp, and that the appropriate safety features are in place, such as tipping restraints and drawer stops.
Although a novelty bed may seem fun now, it's a better investment to go with something that's made with solid wood and that will grow with your children. It will handle all the playtime hours and roughhousing they can dish out, and update easily when they're ready for their next set of interests.
Be careful of older furniture. While it can be very well made, keep in mind that it didn't use today's safety measures. One advantage of new pieces of furniture is that those safeguards are already part of the design, and they won't need retrofitting.
Be realistic about the floor space
When you're upgrading your kid's bedroom to a larger bed, you may run into some surprises about how much floor space it will take up. It's not uncommon to go from a toddler bed to a full-sized bed. If their room doubles as a play space, you don't want to sacrifice all that valuable floor real estate. If this is the case, consider a loft bed. Some models even elevate their bed safely while tucking a desk underneath. Kids love the idea of loft beds and the quirky spaces they provide, and they'll still keep a lot of open room available for playing.
Another way to save space is with beds that incorporate extra storage beneath, or that have bookcase headboards. No matter your preferences, get the measurements of your child's bedroom before you start your shopping. This will help you make better-informed decisions.
[UPDATE: We've published our own kids coloring book! Get a free digital copy of Dongler's Dinner Quest (a $24 value!) by downloading it here!]

Think ahead before buying bedroom furniture
When you're investing in children's bedroom furniture, you want it to grow along with them. Classic wood furniture can help make those decor updates easier. Look for something that can accept new color schemes without a problem. If you steer away from bright colors, you won't get caught in the trap of color trends. So when your daughter switches from My Little Ponies to riding lessons, it won't clash with either pastels or all the natural colors of real horses.
Also, consider the possibility of sleepovers with friends. If you have a budding social butterfly in your house, be ready for friends visiting with bunk beds or trundle style beds. New styles of bunk beds age gracefully. They can even be purchased to fit full-sized mattresses both up and down. Even later, when your kids head off to college, you'll appreciate the extra sleeping spots available on the holidays.
Picking out bedroom furniture that your child will love can be easier than you thought. Do a little homework, take out the measuring tape, and keep safety in mind. Once you've narrowed down your choices, let your child decide on their favorites, and certainly consult them on what they want their room's theme to be. They'll end up with a space that they feel proud of, and you'll be glad you made good choices that will last them for years to come.
Author Bio: Ken has a huge passion for writing and living a comfortable life. He's a big fan of DIY and figuring out ways to make his home as organized as possible. He is also the enthusiastic content strategist for Vancouver Woodworks, maker of beds, cabinets, and other wood furniture.
Budsies, custom stuffed animals made from a piece of artwork, make great gifts for kids and people of all ages! Order your one-of-a-kind gift today!