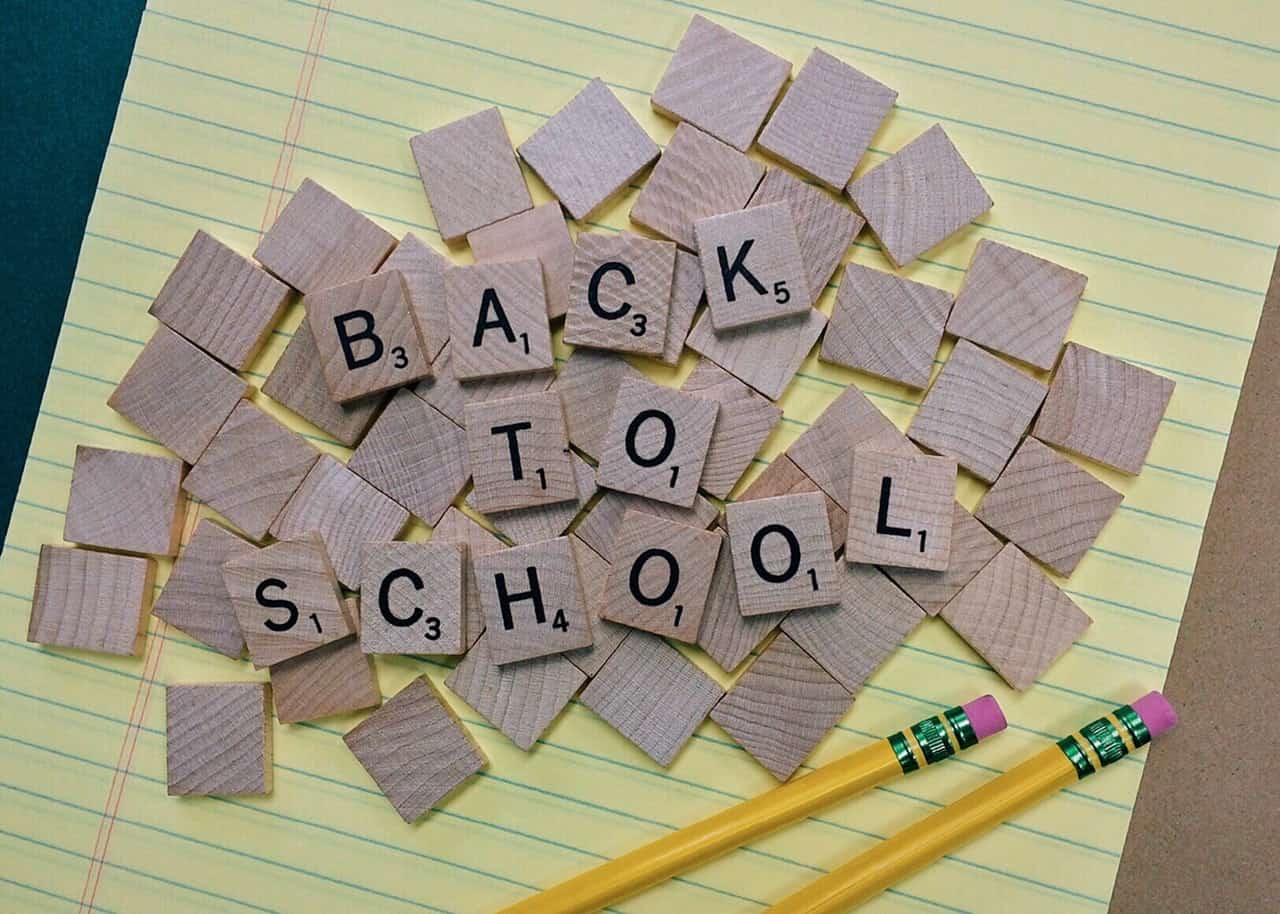 We are a professional blog site that may receive compensation or free samples from the companies whose products and topics we write about. We are independently owned, and the opinions expressed here are of the writer. To read the full disclosure click here.
________________________________________________________________________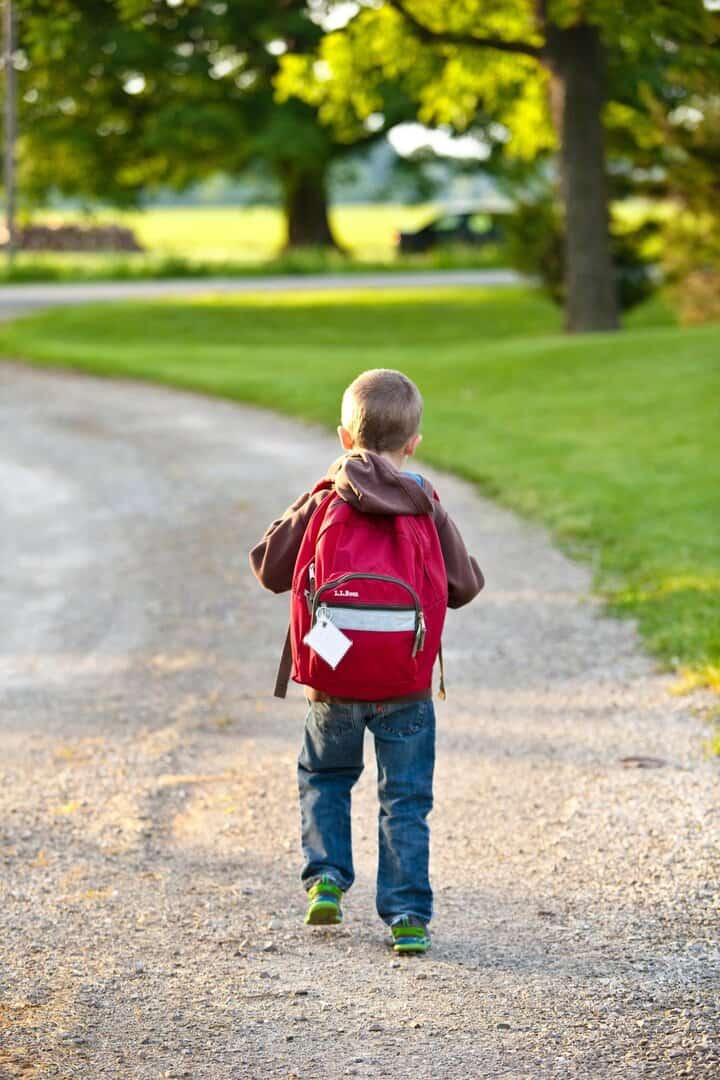 A child's first day of school each year is usually an exciting moment for both kids and parents. As you snap that photo of your son or daughter wearing their backpack in front of the school bus, you are bound to feel a bittersweet mix of nostalgia for the past and excitement for the future.
Each school year as you wave goodbye, you may feel that tinge of sadness. You start to realize that all you have is a photo to remember these precious back-to-school moments in your child's life. Breathe, Moms. Breathe. It's okay. It's not over yet, and there are some gifts for kids first day of school that can help you can cherish these moments.
First Day of School Selfie
A Budsie Selfie, a custom doll that looks like a person, is the perfect gift to chronicle your child's back-to-school traditions. We all know that kids grow up and change so quickly! In just a year, they look completely different from how they were the year before! What better way to immortalize this stage of your child's development than to create a soft, handmade plushie of them based on their first day of school photo? Order a new Selfie each year to record their growth and progress as they age!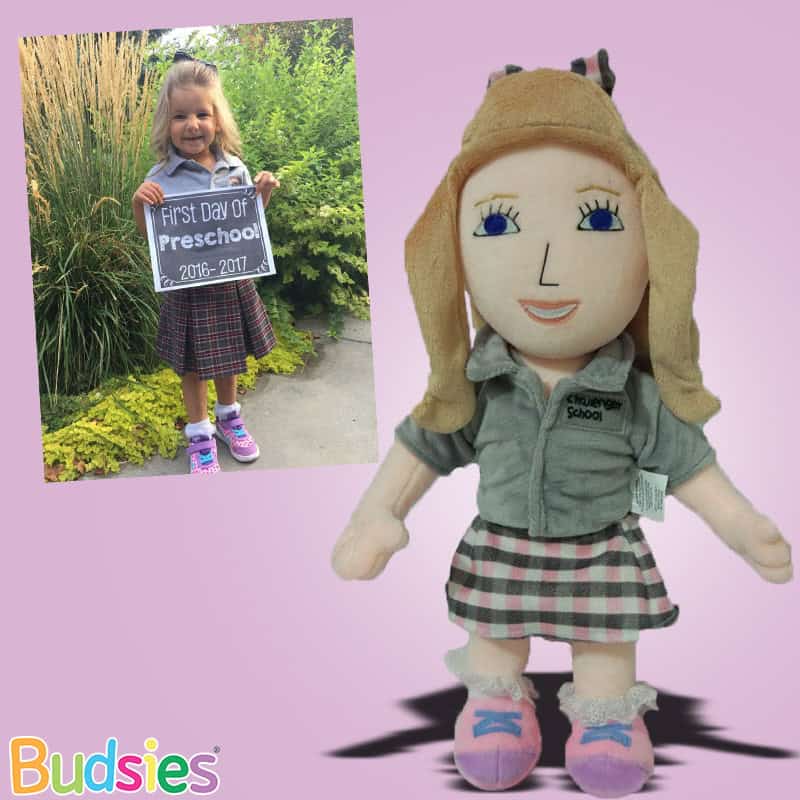 So much time is put into the back-to-school outfit, picking out the perfect backpack, and sifting through the shelves for a cool lunch box! Each Selfie is handmade to look like your child's photo including that special first day of school ensemble! And if your kid wouldn't give you the big smile you were looking for when you sent them out the door for the first day of school, our Selfies will surely give them something to grin about! 
Selfies are the perfect gifts for kids first day of school for any age. From the first day of preschool or Kindergarten, middle school, high school or even college, these custom plushies make a great keepsake for years to come.
Back-to-School Budsies
Budsies, a custom stuffed animal made from your kid's artwork, is a fantastic outlet for your child's creativity and imagination. While your child will grow and change physically, they also grow mentally. Ordering a Budsie as gifts for kids first day of school preserves their current state of whimsy and fantasy in the most cuddly way!
Try submitting new artwork every year to track their innovations and transformations! Budsies are the perfect way to commemorate these moments at any age, whether your child is three, seventeen or anything in between!
You shouldn't have to worry about missing your child's milestones! With Budsies or Selfies, you can treasure their growth forever. Start your back-to-school Selfie and Budsie tradition. You can order your custom plushies today.