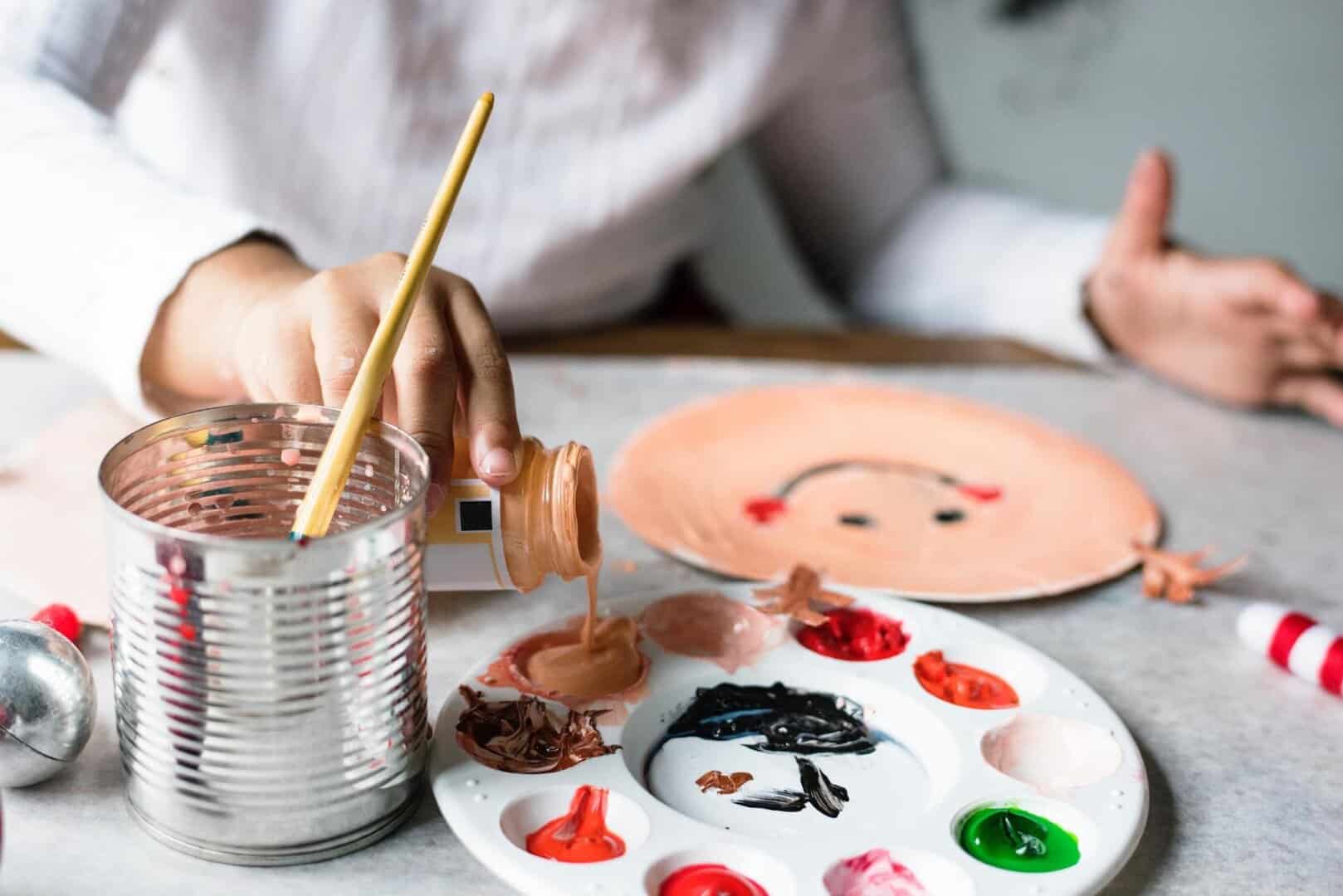 Returning to school after a long holiday is exciting. Students look forward to meeting their colleagues and friends at school. However, they often miss the carefree life they have been used to during holidays. Parents also need to buy supplies that can escalate their budget.
Different DIY craft ideas can help keep the cost down. It helps students to become more creative and to enjoy their first few days at school. These awesome craft ideas will not only add fun but also promote group work.
Create monster bookmarks
It is easy for learners to find the page where they left off a few days ago. They often spend time flipping through pages, sometimes without success. Bookmarks provide a quick solution to this problem. Buy art card paper, colors, scissors, and painting brushes. They can cut different shapes and paint them in their favorite color.
Creating crafts is a good way to enhance creativity among learners. Students get a better value from school education when they gain practical knowledge. Creative art requires more time to complete projects. Sometimes, a student may spend more time on crafts and realize they have no time for homework. Online help by writers from EduBirdie can help a student complete every school assignment in time. They will create more time to improve their crafts and skills. Assignments written by professional writers get better grades.
Beautiful personalized notebooks
DIY notebooks will make learners proud of themselves. It will stretch their creativity to the highest limits as they think of the patterns and colors to use. Brown paper, newsprint, or photocopy paper will perfectly work.
Create attractive pencil holders
Think about putting all your pens and pencils in a DIY holder. It can be made from fabric or paper. Make sure the paper is good-quality paper and glue will be okay. If you choose to use fabric, it will require a sponge to make it strong. Think about different themes like Star Wars or any other hero.
Make donut scented soap
It is easy to make soap that smells like doughnuts. You only need a glycerin soap base, a donut mold, and soap colorant. You may add rainbow sprinkles and soap fragrance. You can make soap within 10 minutes and give away some of it to your friends.
Assignment checklist
It is easy to forget some of the assignments you get after each lesson. Some require you to record the book and page number of the assignment. With an amazing assignment checklist, you can record all your assignments for each day. Paint a different color for each school day to make it beautiful.
Make a simple school bag
It is a good idea to buy a costly bag to carry your books to your laptop. However, it would be excellent to create an attractive DIY bag. Jeans or colored fabric will be a good choice. Cut the fabric into a good shape and stick it manually. Use a zipper to keep the contents safe, and don't forget to add a side pocket to the bag.
DIY flower pot
Have a few DIY flower pots in your room and fill them with flowers. Make your craft easy and cheap by using mosaic. You can make it using mortar or plaster. Papers mixed with glue can be another excellent option. The pot is excellent for holding dry or artificial flowers.
Make candy button dot earrings
You can make candy button dot earrings within minutes. You need adhesive, beads, and earring posts/backs. Heat the oven to 400 degrees and melt the beads. Pony beads are better because they don't smell or produce fumes.
Create a photo frame
Photos remind you about your closest friends, classmates, or schoolmates. Remember the great moments by displaying the photos on a DIY school photo frame. Get ready with wood, a chisel, and a light hammer. To make it stronger, use glue and nails to join the pieces.
Make a reusable lunch set
You don't need to buy new fabric to make a reusable lunch set. Get used trousers and cut your pant leg into the shape you want for your bag. Stitch it while inside out and use a sewing machine to reinforce the hems if need be. Make sure you fold the edges to make it look smart.
Conclusion
There is a wide range of crafts a student can make at home or school. They help improve the student's creativity and also save the cost of buying new crafts. A student only needs to be creative and find the type of creative craft they can do best. They may decide to create pencil holders, notebooks, bags, or a flower pot.
Author's Bio
Kathy Mercado loves writing and getting new ideas and creating brilliant academic papers, she finds her inspiration from the authors of the yesteryear, great authors of the current bestsellers, and from movies that are adopted from famous books. This keeps her creative juices flowing and impresses her student fan base with everything that she does.