We are a professional blog site that may receive compensation or free samples from the companies whose products and topics we write about. We are independently owned, and the opinions expressed here are of the writer. To read the full disclosure click here.
________________________________________________________________________
Spring is in the air and that means it's time to start thinking about Easter crafts, egg decorations, fun egg hunt ideas, and of course DIY Easter basket ideas. There are so many fun things to do as the weather begins to warm up and we get ready to celebrate Easter. So grab your kids and get your do-it-yourself skills ready for these fun Easter craft ideas.
Easter Crafts for Kids
You don't have to be an expert to have fun at Easter time. The most popular Easter activity is coloring eggs! Start with a dozen or two hard-boiled eggs. Dip them in dye or food coloring for at least 5 minutes. Remember, the longer you leave the eggs in the dye the more vibrant the color will be once they've dried. If you have small kids try using whipped cream to dye the eggs. Just put a little food coloring in the whipped cream and roll the eggs in it and then leave them to dry. If you want to avoid a mess altogether, use stickers to decorate the eggs instead.
There are so many other easy DIY Easter crafts for kids of all ages. You can transform an empty egg carton into cute chicks, put out a few handfuls of cotton balls for your kids to create fluffy bunnies, or have your child draw colorful eggs and hang them up around the house as decorations.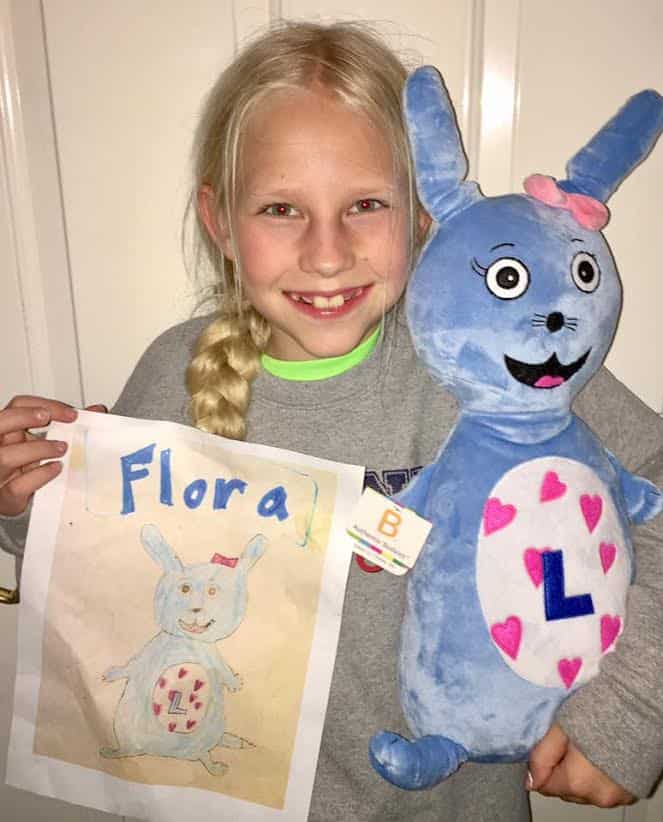 Turn your child's favorite Easter artwork into a Budsies custom stuffed plushie! Your child's Easter crafts will last through the seasons. They will love seeing their Easter bunny come to life and being able to hug it forever. Budsies makes the whole process really easy. Just upload a photo of any piece of artwork, add a short description, and then the designers get to work.
Another popular Easter activity is a trip to visit the Easter bunny. Many places are taking extra safety precautions and offering socially distant Easter Bunny visits. You can find virtual Easter Bunny visits online. Take this year's picture to the next level with reStickity. They are re-stickable photos that are easy to be displayed and moved around the house without causing damage to the surface or photo. It's amazing to see how much your child has changed and grown from one year to the next by looking at your Easter bunny photos from years past. reStickity makes it easy to show off all your Easter photos and then store them after the holiday.
Making the Best Easter Basket
There's nothing better than seeing your happy kid run down the stairs and grabbing their Easter basket filled with goodies. The easiest way to make a Pinterest-worthy Easter basket is to pick a theme. You don't have to spend a lot of money on it! Think of what your child is going to need. Are you doing something special in the next couple of weeks or are you going on a summer vacation? Include those items in the Easter basket since you'll be buying them anyway. For example, are you heading to the beach? Use a large bucket as the Easter basket, fill it will sand toys, bubbles, a new swimsuit, beach towel, sunglasses, beach ball, and of course candy! If you're planning on going to Disney World, use a suitcase as the Easter basket, fill it with your child's favorite character shirts or dresses, bubble wands, Mickey and Minnie stickers, coloring books and crayons, and Disney-themed snacks and candy.
Easter Ideas for Teens and Tweens
Easter doesn't have to be just for little kids. Many teenagers and tweens still want to be included in Easter basket gift giving. Ditch the basket and get creative and use a purse or backpack to hold the goodies.
Stock it full of nail polish, glitter, hair bows, scrunchies, bath bombs, fun custom socks, custom face masks, cell phone accessories, video games, board games, gift cards, and snacks. Celebrate Easter with a family game day, an obstacle course in the backyard, or go see a movie that everyone will enjoy. Your teen and tween will love having an age-appropriate Easter celebration and not missing out on any of the fun.
How to Have the Best Easter Egg Hunt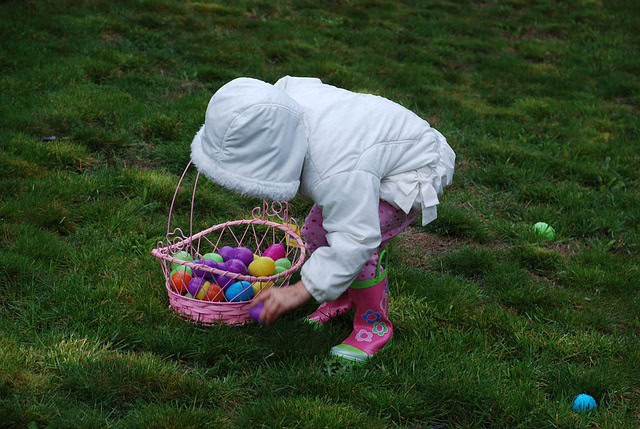 One of the most popular things to do on Easter morning is to have an Easter egg hunt. Kids of all ages love running around trying to collect the most eggs and candy. Hosting an Easter egg hunt doesn't need to stress you out. Here are some tips to have a fun egg hunt at home.
1. Have enough eggs
This is the number one rule if you're hosting the event. No kid wants to run around looking for eggs and then end up with only 2 or 3 goodies in his or her basket. To avoid meltdowns, plan ahead and make sure there are enough eggs or candy to fill all of the kids' baskets.
2. Make a plan and explain the rules
Kids get excited at the thought of an egg hunt and getting candy and toys! You don't want chaos and upset children. So before you head out to where the hunt is taking place make sure everyone knows the basic rules. Don't start until the grown-up in charge says go, let the little ones have a 10-second head start, help those who are having a hard time finding eggs, and most of all have fun.
3. Create a scavenger hunt
If your kids are a little older and you're afraid that just throwing a few hundred eggs in the middle of your backyard won't do anymore then add a scavenger hunt to your plans. Create some clues and add them to the Easter eggs. Have your kids work together to find the big prize – their Easter baskets!
Easter is a wonderful time of the year to decorate your home, plan some fun outdoor activities, and get creative with your kids. Don't stress about having everything perfect. Enjoy the time with your family and friends and get crafting!