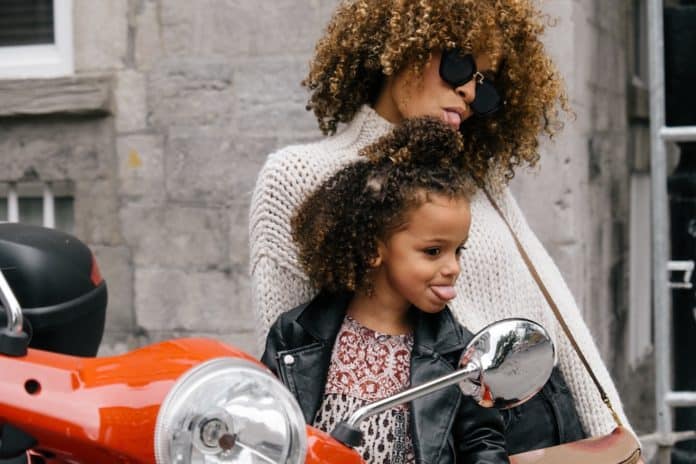 We are a professional blog site that may receive compensation or free samples from the companies whose products and topics we write about. We are independently owned, and the opinions expressed here are of the writer. To read the full disclosure click here.
________________________________________________________________________
The bond between mothers and daughters is a precious and special one. So how can you nurture the relationship and create a connection that lasts a lifetime? This Mother's Day (or any other day of the year) try some fun mother-daughter activities that will bring the two of you together!
1. If Your Kid Loves the Outdoors
The great outdoors can be a wonderful way for parents to connect with their children. In nature, there are no TVs or phones to distract you, which gives you plenty of genuine one-on-one bonding time. Take your daughter to a local park or hiking trail and enjoy nature together!
[UPDATE: You can now turn custom artwork into a one-of-a-kind plush! Make your own stuffed animal by clicking here to get started!!]
Another way to bond is to play her favorite sports. Is she a soccer star? Round up the family for a game. Does she love ballet? Find an all-ages class you can take together. Remember, you don't have to be great; simply trying will show her how much you care.
2. If Your Kid is Creative in the Kitchen
If your daughter is a stellar chef-in-training, there's no better bonding activity than an afternoon in the kitchen. Create a special dinner together, and let her take the reins. She'll pick the menu, assist in the cooking, and serve the meal to the family. The look of satisfaction on her face when you take that first bite will be unbelievably delicious!
If you live near a Farmer's Market, bring your daughter along for a foodie adventure. Any culinary-inclined kid will love to see the variety of fruits and veggies available at the market. You may even find some unique new ingredients to use for dinner that night, making the trip a learning experience for you both.
3. If Your Kid is an Artist
Some kids just need paper and a lot of colorful crayons to really let loose and express themselves. So why not join your daughter in her artistic endeavors? Grab whatever medium you both like best – paints, markers, maybe some paper mache – and get to work creating! You'll end up with something that you both will cherish for years to come (you may even memorialize it with a plushy souvenir).
Of course, markers and paints are not the only forms of art out there. If your daughter has an interest in makeup, why not give each other makeovers? Not only will the experience be tons of fun for your little one, you might discover a new eye look you'll want to rock every day!
4. If Your Kid Loves Getting Pampered:
Every mom deserves a little taste of the good life, and their daughters do, too! Get away from it all with a spa appointment for you and your daughter, and spend some time being pampered every way you can! Manicures, facials, and massages will help you both unwind – and once you're relaxed, you can really talk and enjoy each other's company.  
No matter how you and your daughter spend time together, the most important activity is this: listen to her. Growing up is tough, and every girl needs to know that her mother will be there to love and support her. If she knows you're there with sound advice and a listening ear, you both will share a loving connection that lasts forever!