There are times when we get too caught up with work, school, and other social activities, that we tend to miss out on special occasions with our loved ones. For example, upcoming birthdays of friends could be unintentionally forgotten. Forgetting a casual friend's birthday may be forgivable, but not of your best friend. Don't fret, though. Take a look at these last minute DIY birthday gifts for best friend birthdays. There is no doubt that they would appreciate the gesture and would think a lot of time and effort were put into it.
A cupcake in a jar
If your best friend has a sweet-tooth, she would surely love this gift idea. Making a cupcake in a jar would not take much of your time nor much of your savings account. Plus, they are so pleasant to the eye that your friend would have second thoughts eating them.
There are a lot of pastry shops that sell ready to go cupcakes in a jar, but for a special touch, you can do it yourself. You just simply need a mason jar and your own cupcake recipe and you're good to go. Your best friend would think that you have planned this gift for a long time.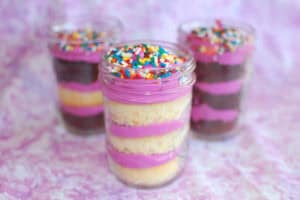 Embroidery thread necklace
Nothing sounds as personal as an embroidery thread necklace. Your fashionista friend would surely love this gift and would use it as a staple on her fashion trends. This beautiful necklace is a fashion statement and your friend would love you even more for giving this as a gift.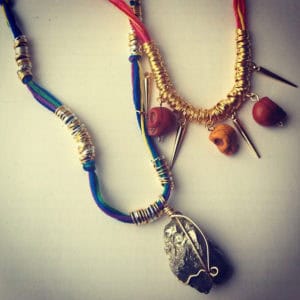 In making an embroidery necklace, select a color that has relevance to your friendship for a more personal touch. Does the color blue remind you of the time you went on a cruise across the Pacific Ocean? Do they have a favorite color they love to wear? Your friend would be all-smiles wearing this as this is not only a token of your thoughtfulness, it would also remind her of the good times you've spent together.
Candy jar
Even the bluest day can be turned around by candies. Who doesn't love them? If your best friend is one of the millions of people who love candies, then a candy jar is a perfect gift for them. This gift idea is unique and personal.
Making a candy jar is as easy as 123. Gather their favorite candies and place them in a glass bowl. To add fun to your candy jar, add some ribbons, glitters and other decorations on it.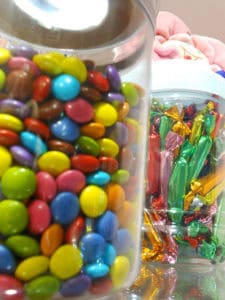 Hand-written note
In a world where everything is sent through text, emails or direct messages, nothing would be as personalized as a hand-written note. Your efforts would definitely be appreciated as this gift depicts a well-planned and well-thought of gesture.
It does not matter if your handwriting looks messier than a 5-year old kid. Simply look for a cute stationery paper and pour your heart out. Write what you like the most about your best friend as well as your wishes for her. I bet she would keep this hand-written note of yours on her treasure box hidden beneath her bed.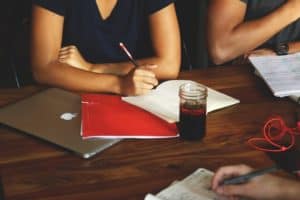 Easy friendship bracelet
Friendship bracelets have been in the fashion trend for so long. There is a reason why these are still staying despite the changing fads in the fashion world. There are a lot of friendship bracelets designs that you can select from. Browse Top Reveal website for ideas on how to make one that would symbolize your friendship.
Choose one that represents your friendship. Did you spend a lot of time lounging on the beach together? Create one with some lovely sea glass decorations to remind both of you of the good memories that you have shared.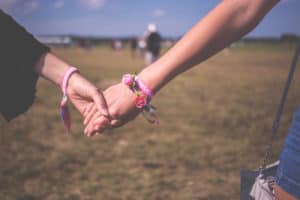 A wallet full of gift cards
Can't decide what to give on your best-friend? A gift card is the best idea to give as your friend would have the liberty to use it to buy anything that she wants. Place these gift cards inside a new wallet and she would surely appreciate this gift.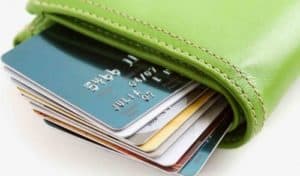 Felt Phone Wallet
If your best friend is techie and glued to her phone all the time, a felt phone wallet is a perfect gift idea for her. A simple DIY felt phone wallet is a crafty and fun alternative compared to other smart phone accessories. With the time and effort that you will spend in creating this gift, your friend would never think that this is only a last-minute gift idea.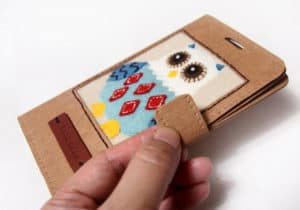 They say it's the thought that counts, but if you don't have much time to think of what you can give to your best friend for her birthday, these gift ideas are perfect solutions. None of these seem like last-minute ideas!