We are a professional blog site that may receive compensation or free samples from the companies whose products and topics we write about. We are independently owned, and the opinions expressed here are of the writer. To read the full disclosure click here.
________________________________________________________________________
Congratulations to everyone graduating this year! The day is finally here for your favorite graduate, whether they're moving on from preschool, high school, college, or a higher degree – you have looked forward to this day for years. Now it's time to celebrate. But before they toss their cap you need to find custom graduation gifts that your grad will love. Here are a few ideas for finding the perfect custom graduation present.
Custom Graduation Gifts for All Ages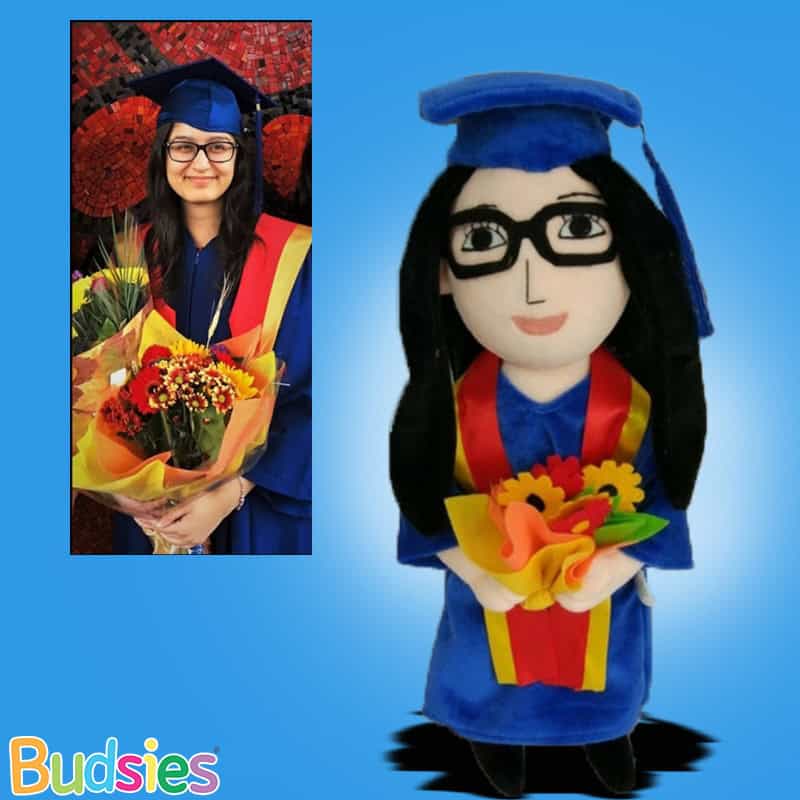 When you give someone a gift with personal touches, it means so much more. Grads will be receiving all kinds of presents for their accomplishments and to pick one that truly is special you need to give from your heart.
A lookalike custom doll is a perfect gift because you can show off how much you know and care about your grad. They are carefully and thoughtfully designed to look just like the photo or drawing you send to Budsies. The one-of-a-kind gift is handmade and will include all the details from graduation including the cap and gown, and any sashes your grad has earned.

Think about what you know about the gift recipient and how you can creatively incorporate those personality traits, hobbies, or talents into your custom plush Selfie lookalike. The more specific the better!
[UPDATE: You can now turn custom artwork into a one-of-a-kind plush! Make your own stuffed animal by clicking here to get started!!]
Make it Memorable for Your Graduate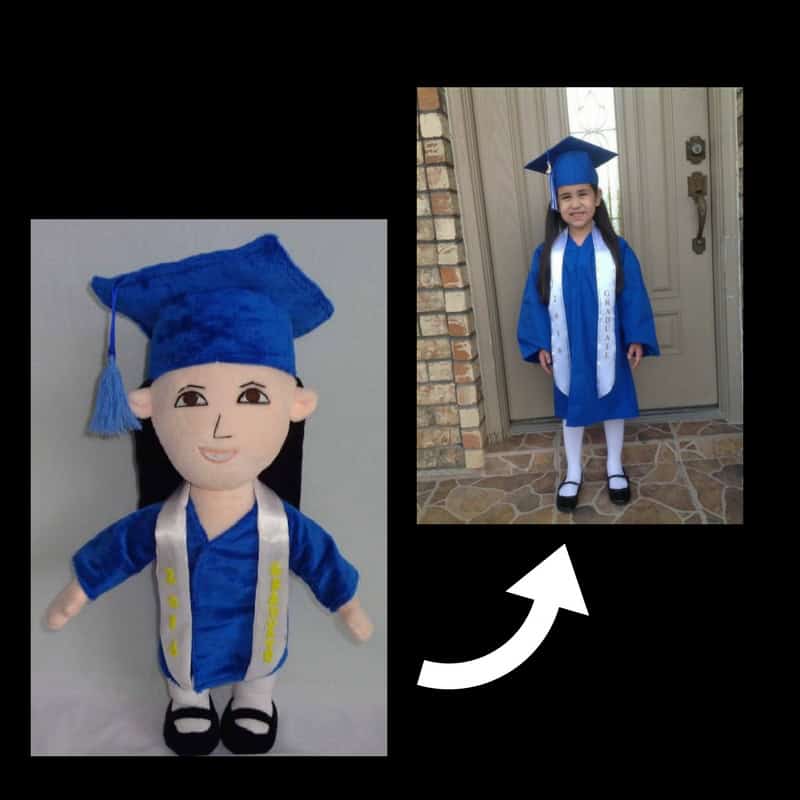 Don't forget the smallest graduate! Selfies make a great gift for Kindergarten and Preschool graduations. These dolls are not only memorable and perfect for your favorite little graduates, but kiddos enjoy playing with their mini-mes for years to come!
Each Selfies is hand-sewn with super soft plush & hypoallergenic stuffing with intense attention to detail. Your graduate won't believe their eyes when they open their gift!
Custom Photo Pillows for Graduation Gifts
In some cases, grads will be heading out into the real world. Whether they are headed to a new school, off to college, a new apartment, or a new city they will want something that reminds them of home and the memories they made there. A custom photo pillow from Budsies is a great gift option.
Having something that connects graduates to home is comforting as they embark upon these new and exciting adventures. They will always have the personalized pillow to remind them of this great accomplishment and that they are supported and loved.
What better way to celebrate the special day than to give a custom Selfies doll or a personalized pillow! Show them how proud you are with these unique gift ideas from Budsies!