We are a professional blog site that may receive compensation or free samples from the companies whose products and topics we write about. We are independently owned, and the opinions expressed here are of the writer. To read the full disclosure click here.
________________________________________________________________________
Valentine's Day may seem like an adult holiday, but don't say that to your kids. They will be expecting you to also show them the love, and a box of chocolates may not do the trick this year. Apparently, the new thing is to go all out for Valentine's Day (didn't we just have Christmas?) Parents are putting together elaborate baskets with toys, clothes, sweets, and more. But don't worry, no matter your budget, we have kids Valentine's Day gift ideas that your child is going to adore.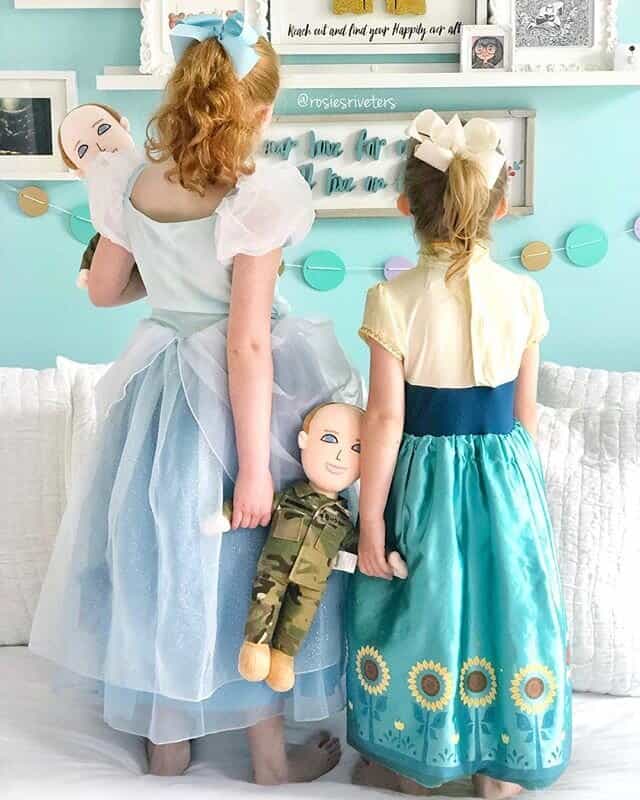 If you can't be home to snuggle with your child this Valentine's Day then the Selfie custom doll makes the perfect gift. We know that parents have to travel for work and sometimes that means missing special holidays like Valentine's Day. Selfie dolls help bring comfort to kids during the stresses of separation due to business trips, military deployment, or even when a parent is out running errands or working late. The huggable plushies are the perfect way to keep a loved one close to your heart. Just upload a photo in your favorite outfit and Budsies will create this one-of-a-kind doll just for your child.
$99 on Budsies.com 
Spring is just around the corner and that means more time to play outside with your kids! The Wonderfold Wagon is the perfect Valentine's Day gift to get your child ready for outdoor adventures. It's especially unique because it can hold up to four kids – plus the diaper bag, towels, toys, and anything else you need for a fun day at the park, zoo, or beach!
Starting at $259 on wonderfoldwagon.com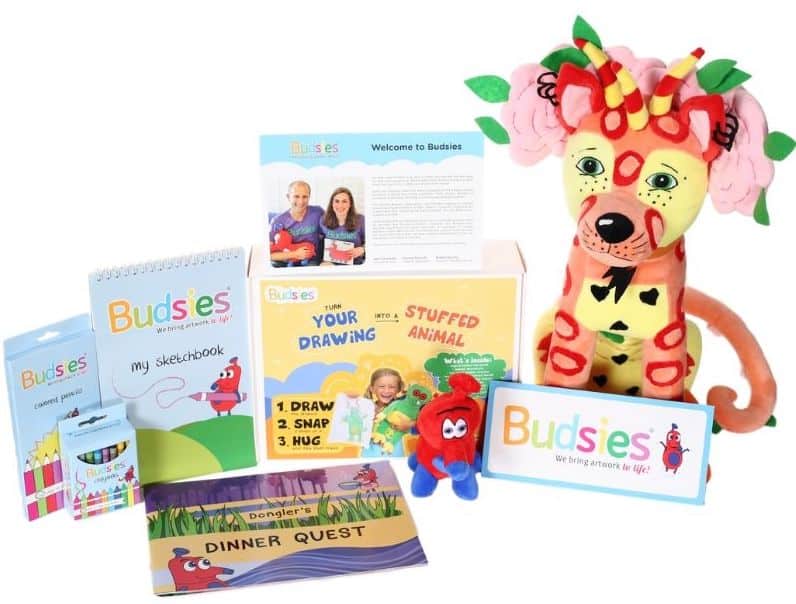 If your child loves to draw give them the gift of Budsies which turns any art into a custom stuffed animal. The Budsies creativity kit includes everything a kid needs to create a drawing and a voucher for a Budsies custom stuffed animal. Your child will love seeing his or her artwork brought to life. It's a great gift idea for kids of all ages and all art levels.
$115 on Budsies.com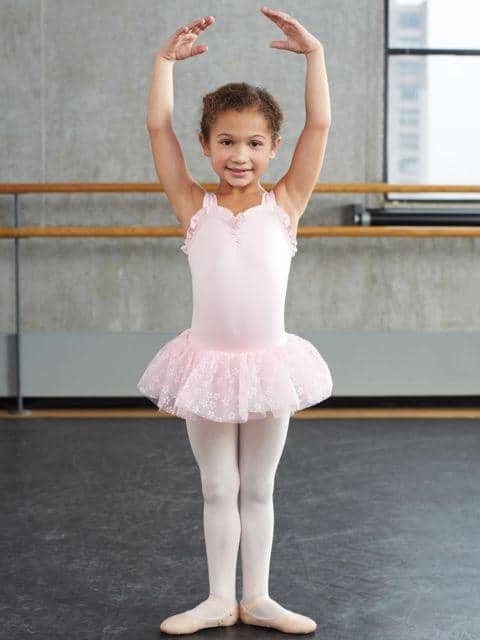 These cute tutus and dance dresses will have your little ones twirling with delight on Valentine's Day. Tutu Cute Boutique has an array of different styles and colors to choose from for kids of all ages. Your child will love spinning, leaping, and busting out their favorite moves in these stylish and comfortable dance dresses and tutus. Whether they're in a dance class, or just like to move to their favorite songs, they'll love putting on a show in these adorable designs. Plus, we love supporting small, women-owned businesses. We know mom-and-pop shops have been hit hard due to COVID-19, and we want to show them some love this Valentine's Day!
On sale for $15 (normally $40) on tutucutedanceboutique.com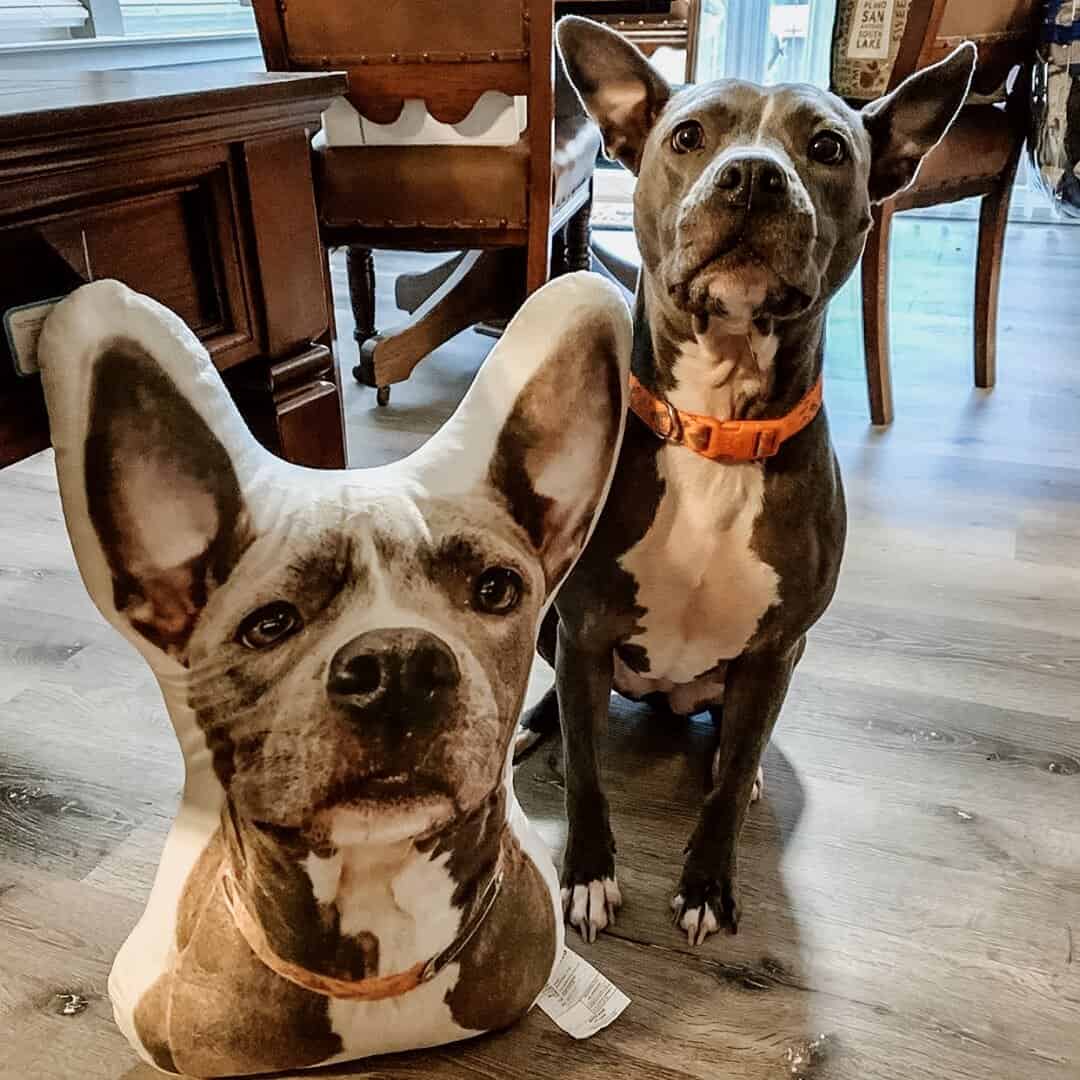 Surprise your pet-obsessed kid with a Petsies Pillow of their favorite furry friend! These personalized pillows make great Valentine's Day gifts for kids. Young kids, tweens, and teens will all love cuddling these special pillows and college kids will have a way to take the family pet with them to school! It's easy to make a Petsies Pillow. Just upload a favorite picture of the pet and you'll have a custom shaped pillow that's printed on both sides in just a couple of weeks to enjoy.
Starting at $49 on MyPetsies.com
Warm your heart and your toes with these amazing new custom socks that feature your face or your pet's face or both! There are so many different colors and designs to choose from including three new Valentine's Day styles. They're the perfect gifts for all your friends and family members, especially those hard-to-buy-for tweens and teens! Just upload a photo of your pet or your family member and the face will be printed directly on the socks. Plus, you can get up to three faces per pair of socks! They're a unique and affordable personalized gift that your loved one will cherish.
Starting at $25 on MyPetsies.com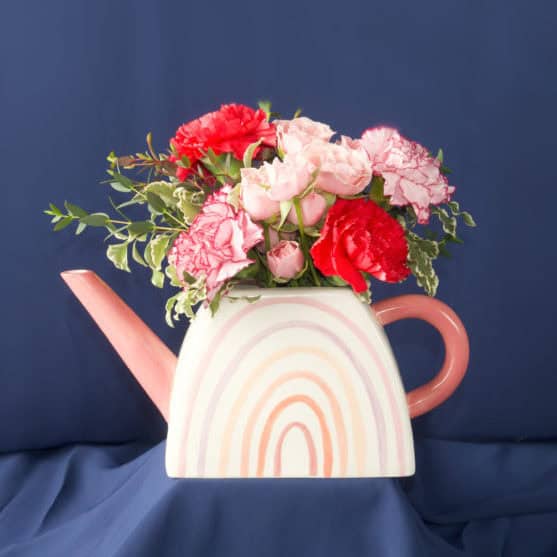 You may not think of flowers as a typical Valentine's Day gift for kids, but they are perfect for your tweens and teens who have grown out of the toys and games phase. This beautiful arrangement from Bartz Viviano florist features a ceramic rainbow watering can with roses, carnations, and greens. They'll love re-using the watering can either with their garden or as an accessory in the bedroom. Best of all, you're supporting another small business during these tough times!
$50 on bartzviviano.com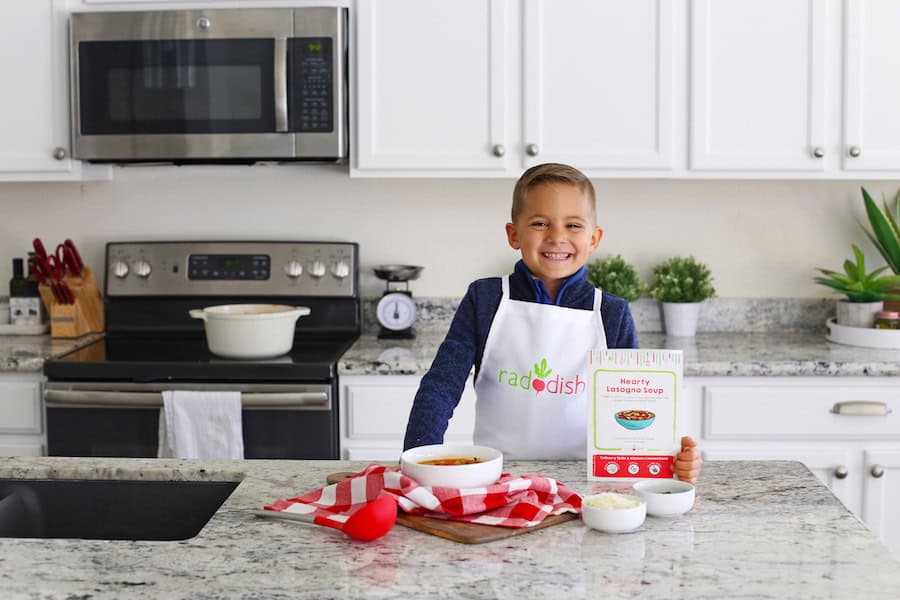 Your kids will get into the Valentine's Day spirit in the kitchen thanks to Raddish Kids culinary subscription box. It includes illustrated recipe guides, an apron patch, a fun activity, conversation starter cards, and online materials. Don't worry if you have food allergies, each kit offers dietary modifications.
Starting at $20 a month on raddishkids.com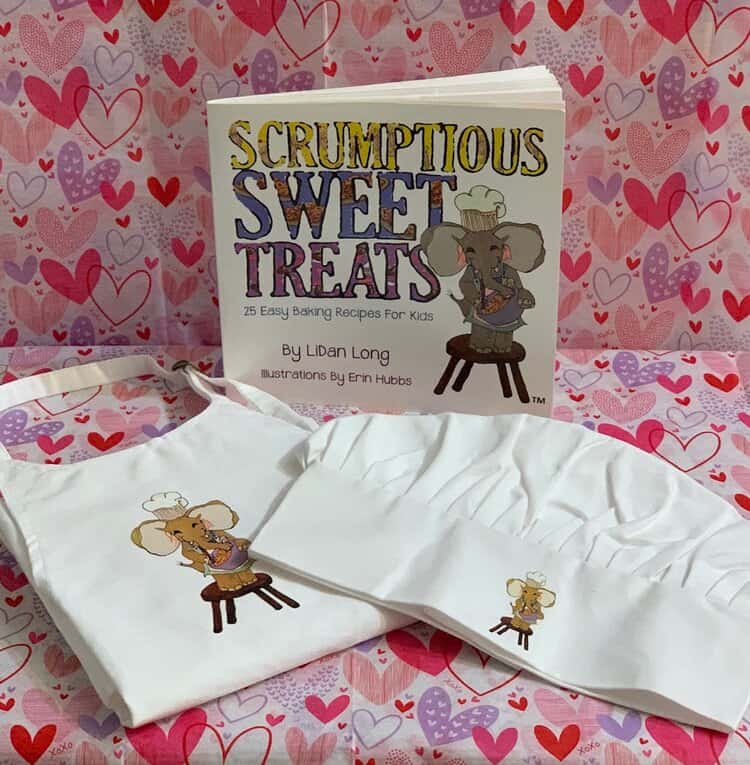 Build lasting memories with your kids in the kitchen baking up sweets for Valentine's Day. The mini baker starter kit from Blues Baking Bash includes the Scrumptious Sweet Treats recipe book, apron, and chef hat. Whether your kids like to bake cakes, cupcakes, brownies, or cookies, you'll find the perfect recipes to make beautiful Valentine's Day treats for the whole family.
$25 on bluesbakingbash.com
Hurry and order these Kids Valentine's Day Gifts today so you get them in time. Still looking for Valentine's Day gift ideas? Check out the Best Valentine's Day Gifts to Give Your Significant Other!