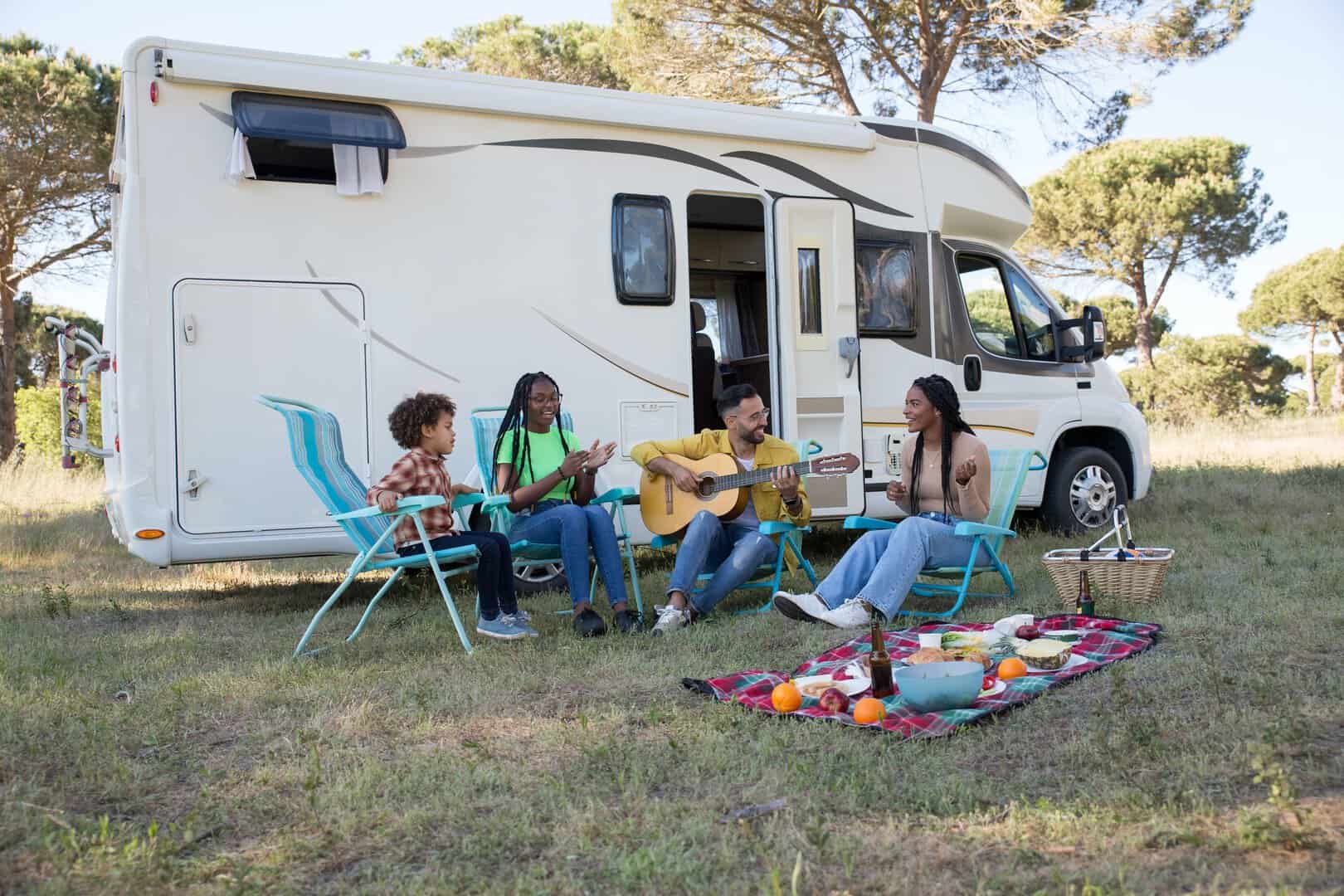 RVing is a great way to explore the country and spend time with your family. A road trip in an Rv gives endless freedom to visit the national parks, sights, and landmarks. If you are looking for some great Rv destinations you can enjoy with your kids, here are seven places you should visit.
1. Disney World, Orlando, Florida
If you are traveling with the kids, you must stop at Disney World. This themed resort is composed of four parks and two water parks. Most families spend at least a week here because there is so much to do. Rollercoasters, water rides, golf courses, and many attractions are just a few of the hundreds of things your kids can partake in at Disney World.
Disney World has onsite RV parking. There is a fee, and it is recommended that you reserve your space in advance. Considering how much time you will spend at the park plus on the road, we recommend having essentials like the best RV mattress to keep comfortable for your overnight stay.
2. Yellowstone National Park
Yellowstone National Park is one of the most popular national parks in the United States. It is home to the oldest heard of bison, many lakes, and the iconic Old Faithful, one of the world's most famous geysers. Kids will enjoy the beautiful scenery, wildlife, and outdoor adventures.
There are many options when it comes to fun. There are over 2000 campsites to choose from, including many remote sites. There are also over 1000 miles worth of hiking trails, horseback trails, fishing, and mountain climbing. Your whole family is sure to be entertained at Yellowstone National Park.
3. Grand Canyon National Park
No road trip is complete without visiting the Grand Canyon. This geological feature has memorized visitors for centuries and offers education and adventure for your children. There are a few walking trails in and around the canyon. You can book a helicopter tour to get a full view of the canyon.
Not far from The Grand Canon National is Grand Canon Village. This village is home to many shops, hotels, restaurants, and landmarks related to the Grand Canon's history.
4. Galveston, TX
Galveston, TX, is an island city located about 45 miles southeast of Houston. Galveston's main attraction is its beaches. Over a dozen beaches exist, but Stewart Beach, Pocket Park 1, and Pocket Park 2 are well-known family-orientated beaches. They are home to calm water and activities like volleyball and frisbee. RV parks are located throughout the city and will place you near your chosen beach.
If you want to take a break from the beaches, there are many attractions throughout the area. Moody Gardens, The Galveston Pier, Schlitterbahn Waterpark Galveston, and The Galveston Railroad Museum
5. Mount Rushmore
Mount Rushmore is another iconic attraction that your children will enjoy. Located in Keystone, South Dakota, this national
The memorial features 60 feet sculptures of four former United States presidents. The surrounding area, the black hills, and keystone have campsites where you can park your Rv. There are also numerous shops and unique restaurants.
6. Las Vegas
Many are surprised by the many kid-friendly activities found in Las Vegas, Nevada. This exciting city has just as many fun activities for kids as adults. There are dozens of attractions, museums, theme parks, and unique shops that will keep your children entertained.
The Tournaments of Kings at MGM Grand, Cirque du Soleil shows at Treasure Island, and The Hersheys Cholocate world is just a few great places to take kids if you are in Las Vegas.
7. The State of Florida
The state of Florida is one of the most incredible destinations if you are RVing with the kids. This state has everything! You could spend weeks touring Florida, from beaches to amusement parks, and never run out of things to do.
Florida is home to several entertainment parks. As mentioned above, Disney World Orlando is one of these great parks. There is also SeaWorld, Universal Studios, Busch Garden, and Legoland. There are also dozens of family-friendly beaches and national parks like the Everglades.
Closing Thoughts
Road trips do not have to be boring. RVing gives you the convenience to travel anywhere you want. Take advantage of this freedom and take your family somewhere they will never forget. Visit one or more of these places on your next RV trip.