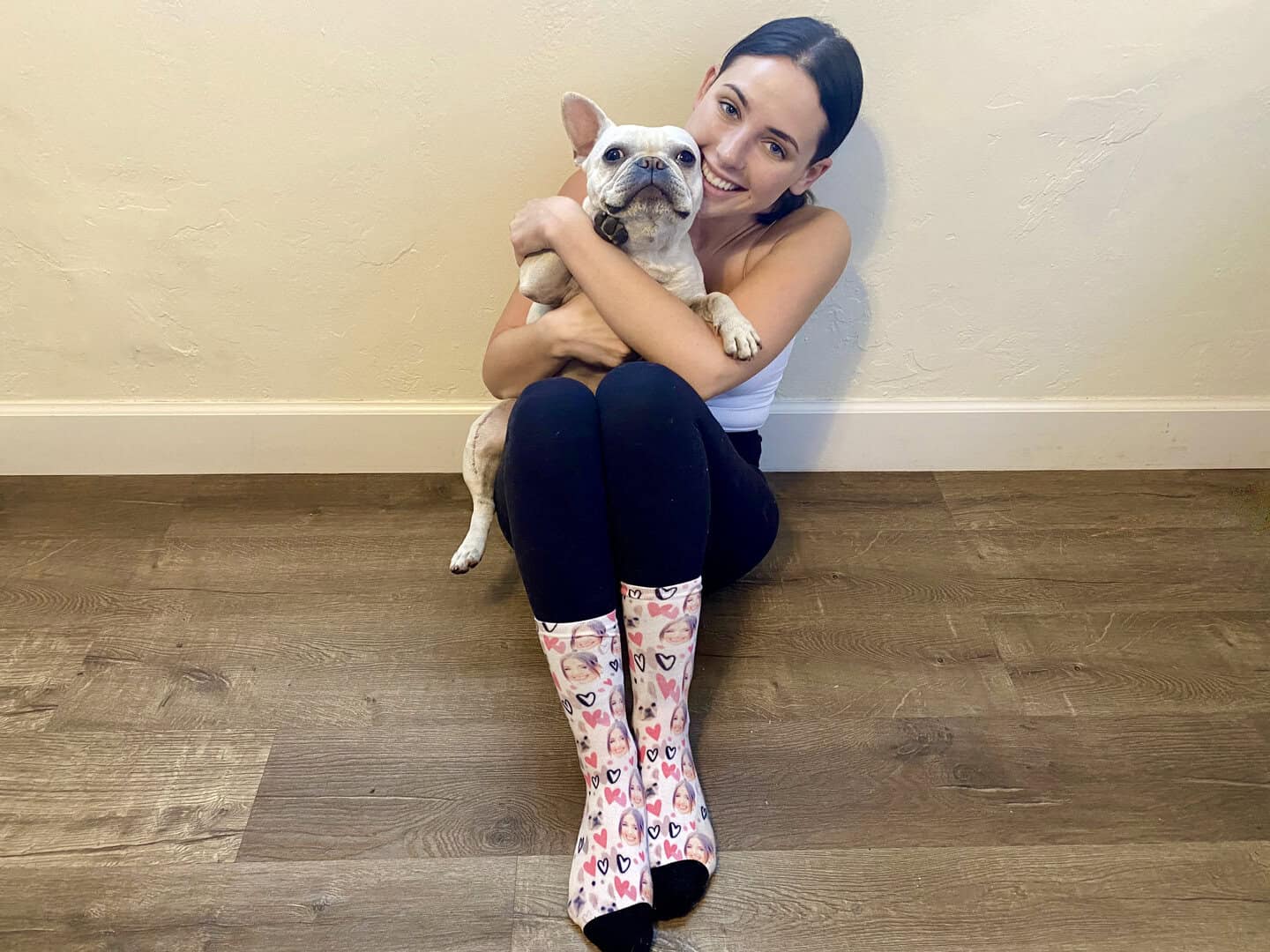 There are a reported 4.9 billion social media users globally. With so many social platforms and users, the potential for creators and influencers to earn income from social media continues to grow. With so many companies looking for partnerships, influencers are tasked with deciding which products to promote and what brands will best fit their target audience. At Petsies, we have had incredible partnerships with our creators, seeing some of them exceed their highest-engaging posts, and make a significant amount of side income through our affiliate program.
Petsies is a company that creates custom stuffed animals and keepsakes of your pets. Whether you have a dog, cat, horse, or turtle, we can make a custom lookalike of any pet! Some of our products are Custom Pillows, Blankets, Figurines, and Pajamas!
For creators, custom pet products offer limitless possibilities when it comes to content ideas. Some of our favorites include transition videos, funny pet reaction videos, and unboxing videos! If you are a pet-centric creator, your followers most likely have a fur baby themselves, so Petsies content will help followers feel connected to you even more.
Not only will your content be fun to make, but it will be high-engaging too! Some of the creators we've worked with have seen their highest engagement come from Petsies posts! Pumba's TikTok got 7.9 Million views, Stanley the Stanman got 3 Million, Franki the Bully got 5.2M views.
High-engaging posts can help boost your analytics to promote other influencer partnerships in the future. And not only can you boost your metrics, but you can also increase your income with the Petsies affiliate program!
As a Petsies influencer and affiliate you have the flexibility to choose the products you want to promote. This allows you to align your promotions with your interests and target audience. With no geographic limitations, the Internet allows affiliates to reach a global audience. You can promote products to people anywhere in the world, expanding your earning potential.
As an affiliate, you will receive a unique link to our website. Anytime someone makes a purchase with your link, you earn 10% in commissions! We have seen influencers earn $300+ per month!
To summarize, here are the key advantages of being an affiliate:
Passive Income: Affiliates can earn passive income by promoting products or services. Once set up, the affiliate links can continue to generate commissions without constant active effort.
Low Startup Costs: Affiliate marketing typically requires minimal upfront investment. You don't need to create your own products or services, and many affiliate programs are free to join.
No Inventory or Customer Support: As an affiliate, you're not responsible for inventory management or customer support. The company you're affiliated with handles these aspects.
Flexibility: Affiliates have the flexibility to choose the products or services they want to promote. This allows you to align your promotions with your interests and target audience.
No Geographic Limitations: The internet allows affiliates to reach a global audience. You can promote products to people anywhere in the world, expanding your earning potential.
Performance-Based Earnings: Affiliates are typically compensated on a performance basis, such as a commission for each sale or lead generated. This incentivizes affiliates to actively promote the products and drive results.
Diverse Income Streams: You can promote products from multiple companies, creating diverse income streams. This can help reduce risk and increase your overall earnings potential.
Scalability: As your affiliate marketing efforts grow, you can scale your operations by promoting more products, optimizing your strategies, or hiring additional help.
Access to Marketing Resources: Many companies provide their affiliates with marketing resources, such as banners, product information, and tracking tools, to help them succeed.
Trackable Performance: Affiliates often have access to detailed analytics and tracking tools, allowing them to monitor their performance and make data-driven decisions.
Learn Valuable Skills: Affiliate marketing can teach you valuable digital marketing skills, including SEO, content creation, social media marketing, and email marketing.
Networking Opportunities: Being an affiliate can connect you with other marketers and industry professionals, potentially leading to collaborations or partnerships.
Revenue Diversification: For companies, affiliate programs can diversify their revenue sources by tapping into the marketing efforts of affiliates. This can help them reach new audiences and increase sales.
Cost-Effective Marketing: Companies can benefit from affiliate marketing as it's a cost-effective way to acquire new customers. They only pay commissions when a sale or desired action occurs.
Brand Exposure: Affiliates can help increase a company's brand exposure by promoting their products or services to their own audience, potentially reaching new customers.
Performance Tracking: Affiliate programs often come with robust tracking and analytics, allowing companies to measure the effectiveness of their marketing efforts and optimize their strategies.

With so many custom pet products and countless ways to create unique and engaging content, being a Petsies Affiliate can be an amazing opportunity for influencers and creators! Click here to learn more about our affiliate program and to apply. Please email [email protected] with any questions about becoming one of our affiliate influencers!