Stuffed animals may give off the illusion of fragility, but those little guys tend to go through a lot. With kids toting them around everywhere — and putting them through some inventive and strenuous playtime — stuffed animals tend to develop some wear and tear, and it may be unclear how to clean them.
Unless your stuffed animal specifically comes with machine washable tag, however, you will want to refrain from tossing it into the washing machine. This could end up in a reorganization of the stuffing, discoloration, and even ripping.
Surface Wash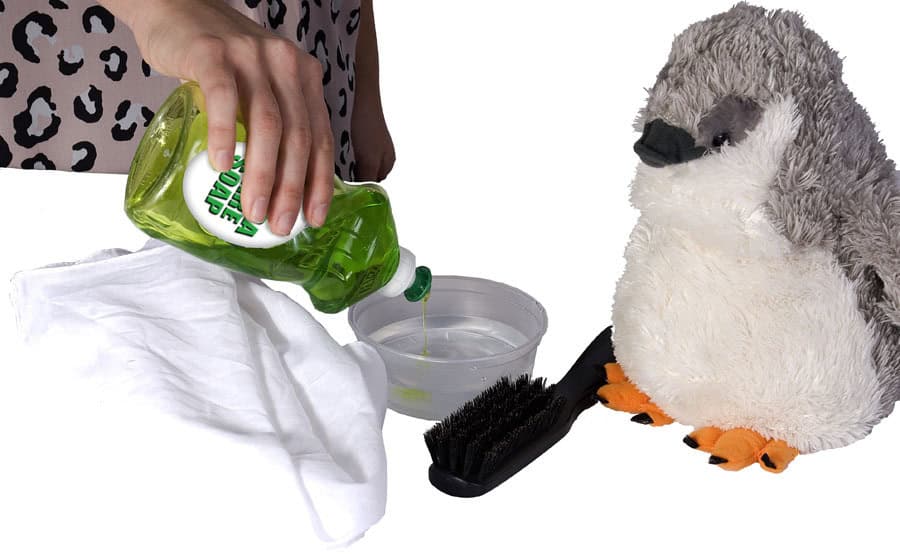 This is a good alternative to washing your stuffed animal if they can't go into the washing machine. Mix some detergent and warm water in a bowl, and with a rag or brush cleanse the animal lightly, but enough to freshen them up and remove most of the residue.
Use a damp cloth to remove the detergent and then let the animal dry. If they have a lot of fluffy fur, fluff it up a bit using a brush with wide bristles.
This is not a complete solution, but it will help to refresh the animal and remove most of the big stains.
Clean with Baking Soda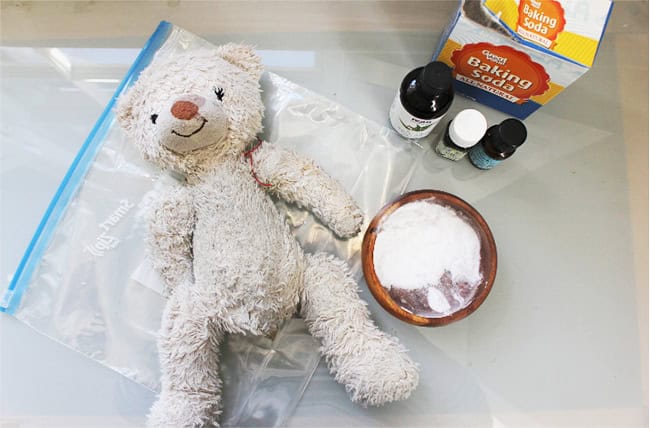 Kids get into some serious messes. And their hands tend to be dirtied with some substance or another most of the time — which usually finds its way onto their stuffed animals!
Baking soda is great for removing oil from a stuffed animal, and cleaning them with baking soda will leave stuffed animals smelling fresh and clean.
Put a light layer of baking soda on the full surface of the stuffed animal and toss them in a bag or pillow case. Shake the bag vigorously for a few minutes and then let it sit for about a half hour so that the soda can absorb all of the oils.
Multiple stuffed animals can be placed in the pillowcase to maximize your cleaning frenzy if you'd like. After you have waited for the baking soda to do it's work, remove the stuffed animal and shake out all of the baking soda. Then place the stuffed animal back into the pillowcase and toss it in the dryer for a few minutes to further clean it and fluff it up.
Replace the Stuffing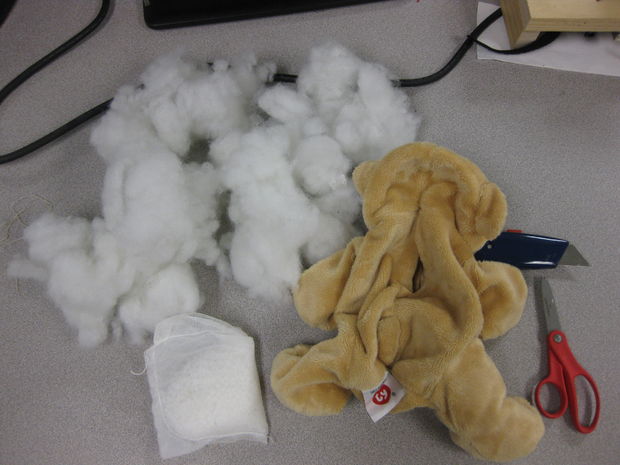 If all else fails and the stuffed animal still seems to be dirty, and you are semi-proficient with sewing, you can try and replace the stuffing. Open up a side seam and remove the stuffing. Then, for added cleanliness, use one of the methods above to clean the un-stuffed animal.
Once clean, you can insert some fresh stuffing. This is your chance to get creative. You can buy some scented stuffing or switch up the texture. You are revitalizing your stuffed animal, so give them the facelift they deserve!
When All Else Fails…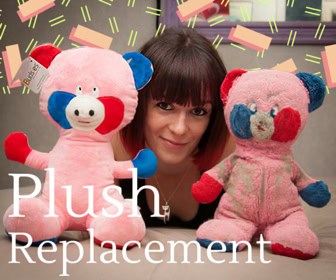 If your stuffed friend is beyond repair but you just aren't prepared to lose out on the memories and friendship of your stuffed, you can send in a picture of them and have Budsies make a replica!
If the stuffed animal is worn and ready to be retired, we can help to design and create a replica so that the stuffed animal's memory can live on!