We are a professional blog site that may receive compensation or free samples from the companies whose products and topics we write about. We are independently owned, and the opinions expressed here are of the writer. To read the full disclosure click here.
________________________________________________________________________
Each summer, Budsies gets the opportunity to partner with a nationally recognized children's healthcare provider to bring the magic of Budsies to kids in need of a little hope and comfort. For 2016, we were honored to partner with Caroline Snodgrass, Artist in Residence at Children's Healthcare of Atlanta (CHOA), to bring 20 wonderful kids' artwork to life.
Watch the heartwarming reveal video below.
It's been an amazing experience working with CHOA this year. The kids LOVED seeing their art turned into stuffed animals. Watch as they see their creations for the first time!
Creating The Huggable Stuffed Animals
The kids were asked to draw something that brought them happiness and comfort. And as their vivid imaginations took center stage, their excitement was palpable. Their little hands, hard at work, sketched out wonderfully detailed and expressive drawings—each one completely unique to their personalities and experiences.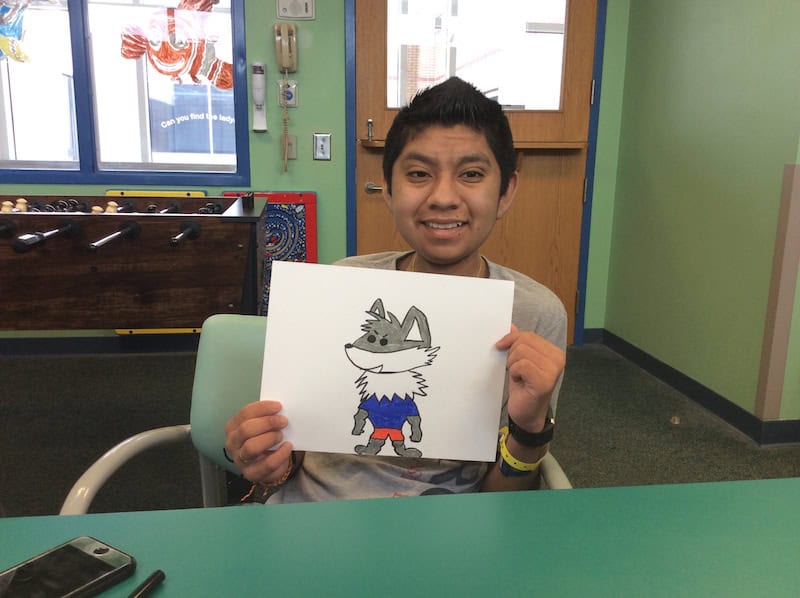 Some of the kids drew their favorite animals, while others captured how they felt in that exact moment. One little girl in particular, Cheyenne, drew a delicious looking hamburger. When asked about her inspiration for her drawing, she had a very simple, and totally relatable answer. "Because I was hungry", she said, matter of factly. A girl after my own heart. 🙂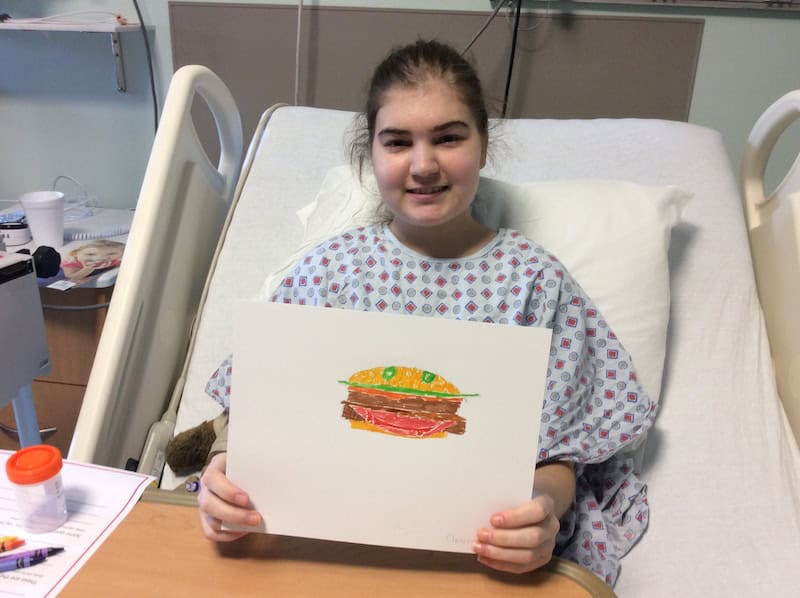 All 20 Kiddos With Their Budsies Drawings
Time for the Plushifaction Magic
Once the drawings were completed, they were sent to Budsies for plushification. Our talented designers and seamstresses immediately began working their magic to turn every kid's masterpiece into a one-of-a-kind, hand-sewn stuffed animal. We couldn't wait to get them back to the children at CHOA, so that they could bring comfort to the children during their long stays at the hospital and cuddles when they were feeling low.
The Big Reveal Party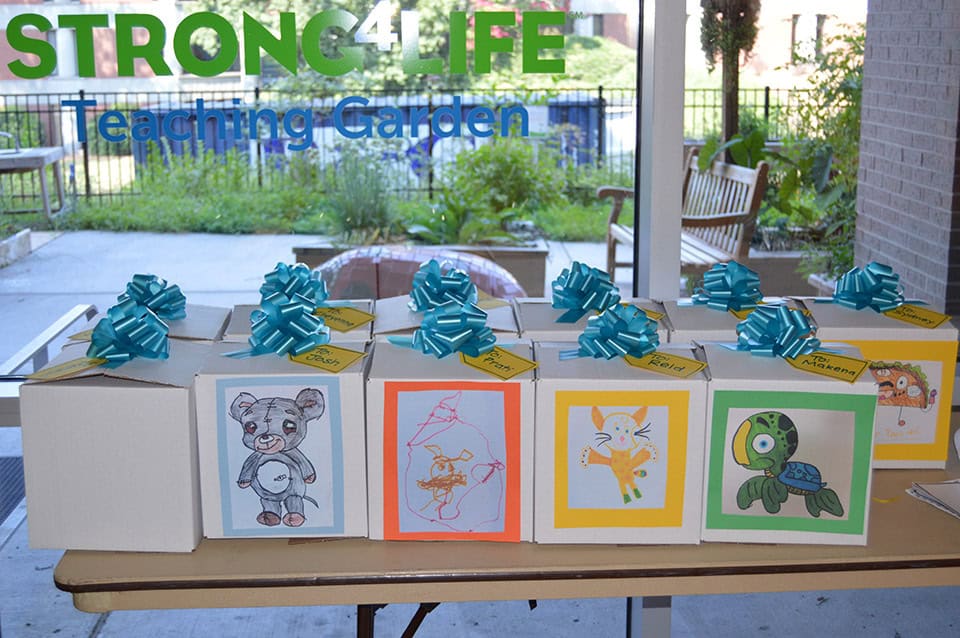 Due to some of the children's illnesses, not everyone was able to make it to the reveal party. For the little ones who couldn't make it, the Budsies were delivered directly to them for immediate snuggles.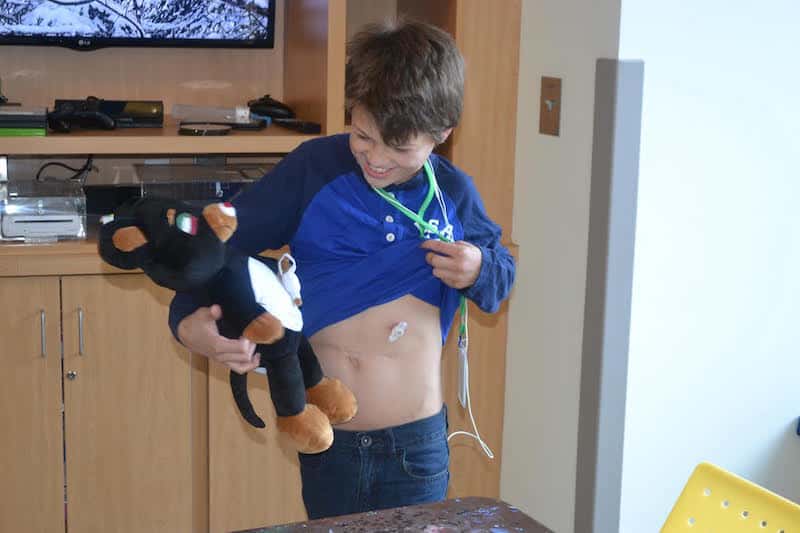 The kids that were able to make it to the reveal party eagerly awaited their turn to open their Budsies box. As each child revealed the custom stuffed animal of their drawing, their shy smiles turned into full on grins.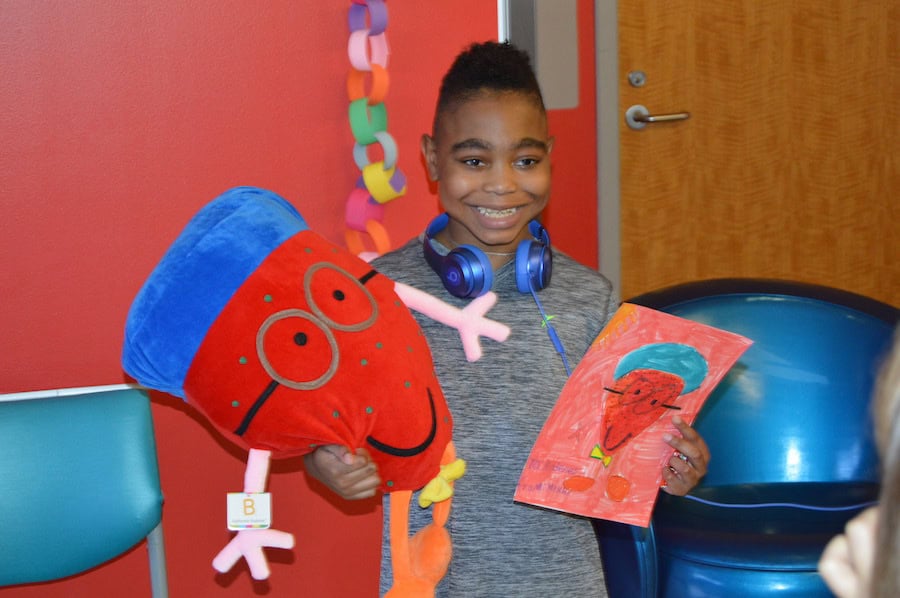 It was beyond heartwarming to see how happy they all were to have their very own creation brought to life. What a wonderful day!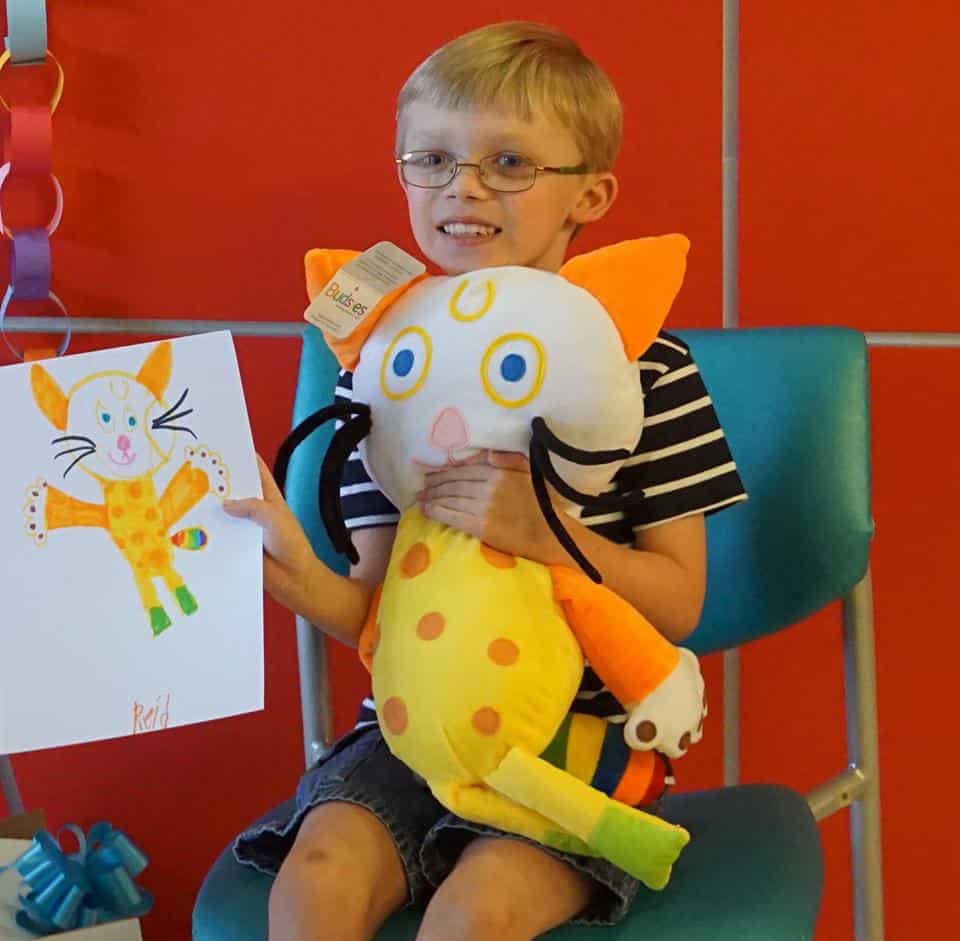 Thank You!
Everyone at Budsies has been in humble awe from the beginning. We feel so blessed to be able to help provide even the smallest bit of happiness and comfort to these amazing children. They've had to endure things in their short life that many people never even have to think about.
An extra special thank you to Caroline Snodgrass, CHOA, and the 20 individuals that directly sponsored a child's Budsie. Together, we were able to provide these children and their families with a special keepsake made just for them.
Amidst all the madness happening worldwide, I appreciate that we can pause to embrace our humanity and spread more love. The outpouring of love and support from the community has been absolutely amazing! Thank you for helping us make a more huggable world. We look forward to presenting Budsies to countless children in the future.
How the Budsies Pals Program Works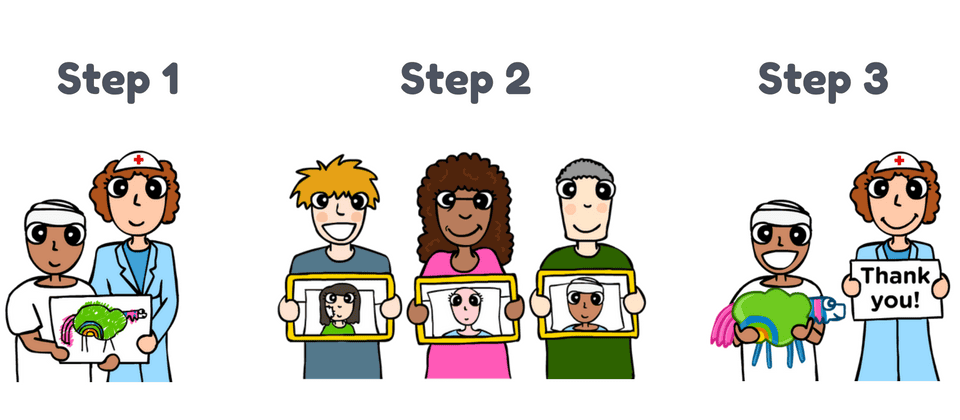 Step 1: Coordinators at partner hospitals identify children in need of a little happiness & help them with their drawing.
Step 2: Each child is paired with a sponsor from our Budsies Community (that's you!).
Step 3: The magical plushies are delivered to the kiddos to offer them comfort & hope. Donors often receive photos of their sponsored child with their Budsies plushie!
We need your help
Budsies Pals is back for 2018! This year, we are honored to work with not one but THREE wonderful organizations. Caroline Snodgrass, the Artist in Residence at Children's Healthcare of Atlanta at Scottish Rite, to bring the magic of Budsies to 20 wonderful children. Margaret Crane worked with 12 children at Children's Healthcare of Atlanta at Egleston. I'm also thrilled to invite our newest partner this year thanks to Hailey McPhee: the Ladybug House in Washington DC – a respite care home for children through young adults with life-limiting illnesses. Some of the drawings were made by children who are no longer with us, to be given to their siblings as a memory.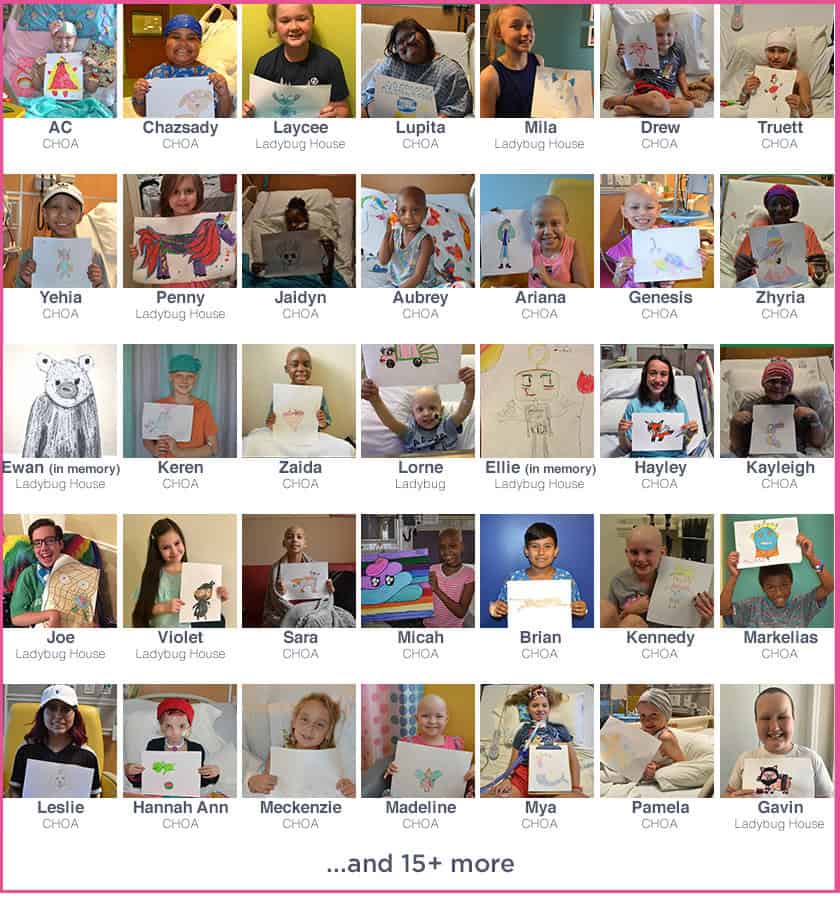 Help us give these kids a huggable plushie of their drawing! It's easy to become a sponsor and to make a difference to these kids. We look forward to sharing their stories and video of the kids getting their Budsies!
#MakingAHuggableWorld